Hollywood Product - Harold & Kumar Escape From Guantanamo Bay
The duo returns to fight terrorism and get high with W
GENRE: Low humor for stoners registered to vote
THE PITCH: In the follow-up to their 2004 trip to White Castle, young cannabis aficionados Harold Lee and Kumar Patel (John Cho and Kal Penn) are mistaken for terrorists, shipped to "Gitmo" and take a zany trek across the American South, encountering every conceivable ethnic and regional stereotype.
MONEY SHOTS: An elderly airline passenger perceives Kumar as a leering terrorist. Kumar's "smokeless bong" looks exactly like a bomb. An Alabama hillbilly shack proves surprisingly sophisticated on the inside. The twosome infiltrates a KKK rally. Neil Patrick Harris steals scenes as whore-mongering, shroom-eating, unicorn-hallucinating celebrity Neil Patrick Harris.
BEST LINE: "You ever try farming not high? It's boring as shit!" says a rural Alabaman, finding common ground with our heroes.
BEST POLITICAL DIALOGUE: Kumar says to President Bush (James Adomian, in rubbery make-up), "You smoke pot and put people in jail for smoking pot? You're a hypocrite!" Bush replies, "You like handjobs?" "Yes." "You like giving handjobs?" "No." "Then you're a hypocrite, too!"
FLESH FACTOR: A "bottomless" party features full frontal shots of numerous hotties and a skeevy guy whose overgrown pubic hair "looks like Osama bin Laden's beard." It's bosoms galore when Harris takes the heroes to a Texas bordello.
FASHION STATEMENTS: Harold and Kumar go from orange jumpsuits to "Miami Vice" outfits to hunting clothes and fur hats to Klan robes.
POP REFERENCES: Kumar suggests that an inbred basement dweller looks like "Sloth" from The Goonies. Harris' presence prompts shout-outs to "Doogie Howser, M.D." and Starship Troopers. Rob Corddry's idiotic Homeland Security official rocks out to "Danger Zone" from Top Gun. A sky-diving shoot-out evokes a similar scene from Shoot 'Em Up.
POLITICAL SUBTEXT: The film makes fun of post-9/11 prejudice and Homeland Insecurity (Corddry's character literally wipes himself with the Bill of Rights). But it isn't just for Michael Moore fans. Harold and Kumar confront and condemn actual terrorists in their brief visit to Guantanamo, while Corddry (overplaying his role) emerges as a bigoted exception in the otherwise sympathetic U.S. government.
BETTER THAN THE FIRST? Pretty much. Both films are sloppy and lively, but Guantanamo pushes the jokes (and R rating) further and has some meatier political points. Plus, Penn fares surprisingly well at showing the softer side of his obnoxious pothead.
THE BOTTOM LINE: Very funny without being very witty, the Harold & Kumar sequel livens up road-movie clichés with an irreverent take on the War on Terror that gives its final, patriotic message to George W. Bush himself. Granted, the president has a joint in his hand at the time, but still. 3 stars
More By This Writer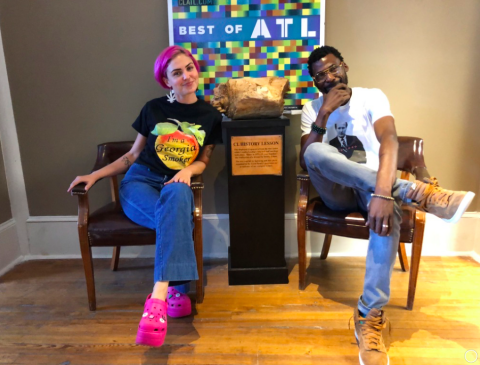 Monday October 28, 2019 10:23 am EDT


Podcaster Mehka King has recorded more than 200 episodes of his podcast series "Cash Color Cannabis." On this episode of "Friends in High Places," King takes the other side of the mic and discusses the start of his show and how it's grown to include several cannabis activists and hip hop recording stars. You can listen and watch "Cash Color Cannabis" on Live Hip Hop Daily, with a live...
|
more...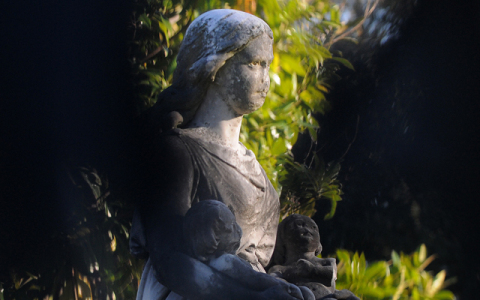 Monday October 21, 2019 03:26 pm EDT
Explore the history and mystery of these cultural landmark cemeteries. |
more...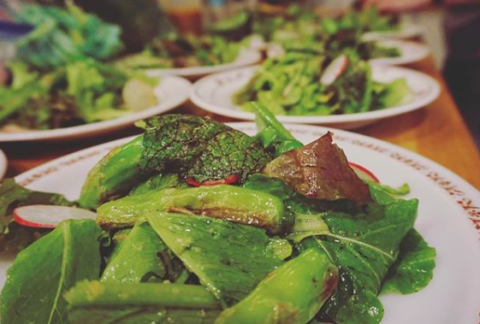 Friday October 4, 2019 12:00 pm EDT
Forget the wine pairings, Hi-Five Supper Club brings the weed pairings.
Ever wonder what it'd be like to eat fine dining, in an intimate setting, with cannabis-infused nourishments? Now you can, Atlanta, but it's still off the record. This episode interviews the duo behind Hi-Five Supper Club, an underground event company thoughtfully curating dinners and events using THC. Think Vice's "Bong...
|
more...
Thursday April 11, 2019 12:46 pm EDT
Atlanta Headlines April 11, 2019 |
more...
Friday December 14, 2018 05:55 pm EST
Search for more by