Speakeast with - John Michael Schert
Given labels such as "Ballet Mavericks" in the press, the Trey McIntyre Project uses ballet technique as the jumping-off point for emotionally charged dance performances. Trey McIntyre of the North Carolina School of Arts, the Houston Ballet Company and the New York City Ballet founded the company in 2004. Executive director John Michael Schert describes the Trey McIntyre Project's approach to ballet and pop music in anticipation of his performance with the company at Georgia State University's Rialto Center for the Arts on Sat., March 14.
I heard someone on the radio say the Trey McIntyre Project "turns ballet on its head." How would you describe the company's work?
What the Trey McIntyre Project is trying to put onstage is as authentic as possible. If we were in the theater, we'd be method actors. The dancer really has to feel and express the emotions of a piece. Trey sets a lot of his work to pop music: There's Beethoven, but also Beatles, Etta James, Beck, bluegrass musicians like Ralph Stanley. This show is being billed as Peter, Paul and Mary or Beatles music, but Trey treats it as a classical score, which has just as much import as a Ravel composition. I believe what Trey's doing is the next evolution of an art form. We're classified as a "contemporary ballet company," but labels tend to come from outsiders and are applied after the fact. What Trey's doing isn't contemporary ballet — that happened in the 1980s. It's something that doesn't have a quote-unquote "style" attached to it. It is ballet-based, but ballet's really a technique. Every dancer takes ballet — ballet training is like your daily dose of medicine.
Is there a practical difference between dancing to Beatles songs and dancing to classical music?
There is a difference, but it's the same difference if I was dancing to Mozart vs. Chopin. I don't think it's as much a difference between the idioms as the fact that they're different artists. With the Beatles, we all know this music and know what it's saying. Jung would say our collective unconsciousness responds to it. Trey tasks us to dance to our own personal reaction to, say, "Ob-La-Di, Ob-La-Da" not to the common consensus that just says, "I love that song!"
When not touring, the Trey McIntyre Project is based out of Boise, Idaho. Do you all like being out of the mainstream?
Very much. There's nothing good about the mainstream of dancing. It's like high school — why are you trying to do what everyone else is doing? Trey loves to work in a vacuum. He'd work on an island if he could. When we launched as a company, we did a 25-city world tour and then asked, "Where should we be based?" Boise won based on its amazing ability to be more than what it is. People are very excited to have us living there and working there, which is very rewarding. We're very entrepreneurial and have been able to build a whole audience and support base. Trey doesn't see the need to see other dances. He doesn't want to see them. Why do that when creativity is all around you in your everyday life? You don't necessarily have to be influenced just by other choreographers.
You grew up in Valdosta. What was it like wanting to be a dancer in a small Georgia town?
Linda Chase, a local dance teacher, came to my mom, who was a former dancer, to see if any of her children wanted to dance in The Nutcracker. Instead of my older brothers, she picked me, at age 4, so I started dancing as Party Guest. I did that regularly, but I also did all the sports. My dad was a high jumper, so I trained as that. When I was 12 years old, I was eligible to go to the School of American Ballet for a summer. Mom knew enough to take me to an audition, and I got in — I shouldn't have, because I wasn't trained. There, I learned of this whole world of dance that I knew nothing about in Valdosta. A lot of guys I looked up to as dancers went to a school called the North Carolina School of the Arts, so I went there when I was 14. I only trained seriously as a dancer for a couple of years while I was living in Georgia, but knew it was what I wanted to do, even though the possibilities weren't there. Valdosta has grown a lot, but it's still a small town.
More By This Writer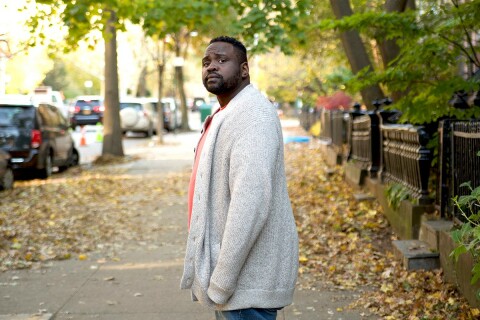 Wednesday September 2, 2020 03:17 pm EDT
What to do when the big screen is dark |
more...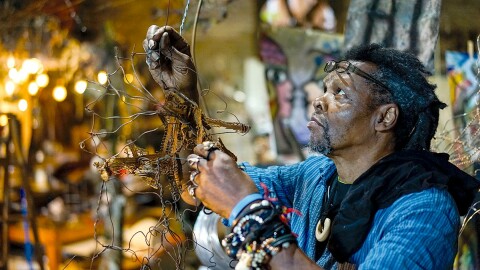 Wednesday August 5, 2020 06:41 pm EDT
Documentaries capture the costs of rebuilding |
more...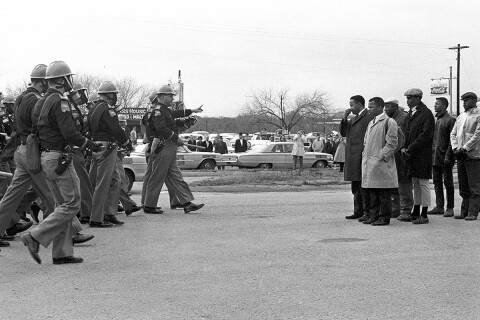 Tuesday June 30, 2020 11:52 am EDT
Celebrate July 4 with 'John Lewis: Good Trouble' and more |
more...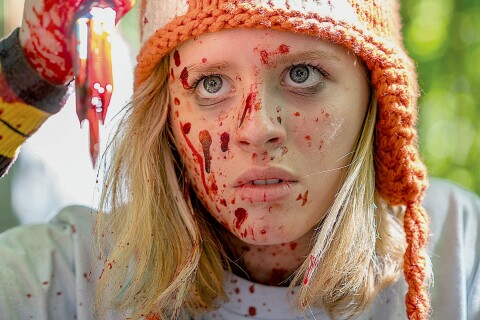 Tuesday June 2, 2020 08:00 am EDT
Lockdown invites a closer look at 'Becky,' 'Shirley,' and other VOD releases |
more...
Friday May 1, 2020 12:00 am EDT
Saving a local landmark; screening double features at home |
more...
Search for more by Curt Holman
array(3) {
  [0]=>
  int(242)
  [1]=>
  int(244)
  [2]=>
  int(612)
}