Cover Story - ReATLity bites
Unscripted TV shows give Atlanta a makeover
As a Southeastern hub of film and television production, ATLWood is increasingly turning its attention to the unscripted drama taking place inside and outside the Perimeter. Our local reality TV stars are humble citizens who merely want to go about their ordinary lives while surrounded by camera crews that transmit their every move to television sets around the world. In addition to former Atlanta reality shows such as "Being Bobby Brown" and "What Chilli Wants" are a rotating crop of competitions, makeover programs and celebrity peep shows.
"Auction Kings" (Tuesdays, 9 p.m., Discovery Channel) The employees at Paul Brown's Gallery 63 auction house in Sandy Springs handle the buying and selling of rare objects and cool finds ranging from pink Cadillacs to meteorites. (Renewed for a third season.)
"Braxton Family Values" (Thursdays, 9 p.m., WeTV) Duluth-based, Grammy-winning R&B singer Toni Braxton alternately squabbles and bonds with her sisters Trina, Towanda, Traci and Tamar. The second season debuts Nov. 10.
"Chopped" (Tuesdays, 10 p.m., Food Network) Local chefs such as Miller Union's Justin Burdett, South City Kitchen's Jeffrey Gardner, and Ray's on the River's Tom McEachern have entered the fray in this cooking competition show involving surprise mystery ingredients like watermelon and canned sardines. Ted Allen of "Queer Eye for the Straight Guy" hosts the show, with 17 to 20 Atlanta chefs to be cast for the upcoming season.
"Mega Dens" (Mondays, 10 p.m., DIY) Anitra Mecadon's application to appear on Animal Planet's "It's Me or the Dog" was passed over, but the producers liked the Johns Creek interior designer so much, they developed this show in which she gives makeovers to family dens. Maybe she can explain what a "rumpus room" really is.
"Say Yes to the Dress: Atlanta" (Fridays, 9 p.m., TLC) Do virgin brides wear sleeves? Do Bridezillas prevail in their battles with Momosaurs? Learn the answers to these and other burning questions in this series set at Lori Allen's Bridal's by Lori in Sandy Springs. This spin-off of the original New York-based series has itself spun off another local show, "Say Yes to the Dress Bridesmaids."
"Sunday Best" (BET) Local megachurches and the EUE/Screen Gems Studios have provided filming locations for this Gospel singing competition series, renewed for a fifth season. Does the show amend the Ten Commandments to caution against the worship of false American idols?
"Toya: A Family Affair" (BET) Antonia "Toya" Carter, Lil Wayne's baby momma and star of a previous reality series, "Tiny and Toya," juggles her family life with her impending marriage to music mogul MempHitz. (Second season not yet announced.)
Not yet aired
"Bad Girls Club" (Oxygen) Like a combination of MTV's "The Real World" and the "Girls Gone Wild" video, this series takes a group of rowdy chicks, sets them up in a mansion and encourages them to think about their behavior and choices. The Oxygen network has held a casting call for an Atlanta-based series featuring lovely ladies with esteem issues.
"The Family Hustle" (Debuting in December on VH1) Rapper T.I., who starred in a 2009 reality show called "T.I.'s Road to Redemption" and recently completed a prison sentence for drug charges, debuts a new documentary series about his family life. Don't be surprised if "Do as I say, not as I did" becomes a frequent refrain.
"The First 48" (A&E) Cameras record the first 48 hours of police homicide investigations in this long-running procedural show that recently began filming in DeKalb County.
"JJK Security" (AMC) Set to debut in 2012, this series reveals the behind-the-scenes personalities and challenges of a small family security company. Maybe during Sweeps month it'll have a crossover with "The Walking Dead."
"The Kandi Factory" (Bravo) Bravo has announced that "Real Housewife" Kandi Burruss will star in a spin-off special in which she takes two aspiring musicians and attempts to groom them for success. Can she make the magic of Kim Zolciak's "Tardy for the Party" strike again?
More By This Writer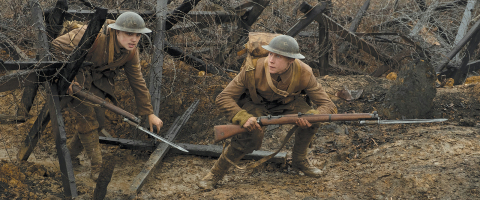 Friday January 3, 2020 11:04 am EST
World War I film brings combat to life; Stephen King returns to Georgia with "The Outsider" |
more...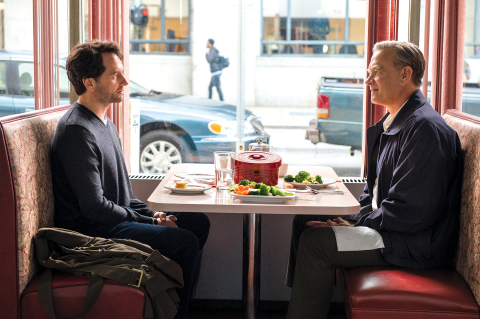 Tuesday December 3, 2019 05:30 pm EST
"A Beautiful Day in the Neighborhood" ignores biopic clichés for surprisingly perfect holiday fare |
more...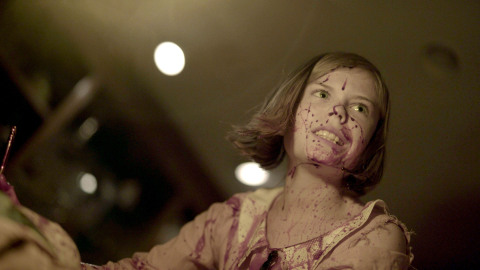 Saturday November 2, 2019 01:08 pm EDT
Indie film event unites Atlanta horror fans while HBO's locally produced series deconstructs superhero genre |
more...
Wednesday September 25, 2019 11:25 am EDT
Atlanta's 32nd annual LGBTQ event presents films with urgency |
more...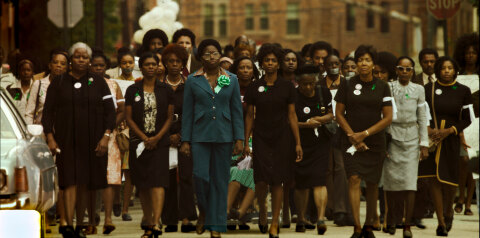 Tuesday September 3, 2019 11:46 am EDT
Revisiting The Atlanta Child Murders |
more...
Search for more by Curt Holman