Consider 'Another Year' for your Valentine's date movie
Valentine's Day is Monday, but Hollywood withholds decent date movies for the weekend. The only new romances, if you can call them that, are the Adam Sandler/Jennifer Aniston comedy Just Go With It and the snarky CGI family flick Gnomeo & Juliet. One could make a case that this weekend, the most sexual tension takes place between Channing Tatum and Jamie Bell in The Eagle, but to be fair, it's more bromance than Brokeback.
If you want to take that certain special someone to the movies this weekend, may I suggest Mike Leigh's Another Year at the United Artists Tara Cinema? I'll admit, it's a counterintuitive choice, since much of the movie's kind of a bummer. You can trick your date into going by mentioning that three of the actors - Jim Broadbent, Imelda Staunton and David Bradley - have signficant supporting roles in the Harry Potter franchise. Here's three reasons why the unglamorous, downbeat character study qualifies as great Valentine's Day fare.
1. If you're in a relationship, it presents a great pair of role models. Broadbent and Ruth Sheen play Tom and Gerri, a longtime married couple with no major problems to speak of. On the brink of old age, they still have rewarding careers, good terms with their grown son, shared pastimes like urban gardens. Even their cheeky, corny sense of humor proves a perfect match. With their shaggy hair and pleasantly cluttered home, they're as companionable as a pair of dogs curled up in front of a fireplace. They function comparably to Sally Hawkins' role in Leigh's previous film, Happy-Go-Lucky, as a well-adjusted contrast to the miserable individuals in their orbit. We should all pair up as well as they have.
2. If you're single, it presents a terrifying cautionary tale. Another Year's tension comes from Tom and Gerri's friends, primarily Lesley Manville as Mary, an emotional train wreck. Nearing middle age and miserably single, Mary drinks heavily and confronts everyone in her vicinity with her crippingly low self-esteem. Tom and Gerri like and support her as an old friend, but Mary's bottomless-pit-of-need shtick begins to wear thin over the course of the film. There's a similar dynamic with Tom's old buddy Ken (Peter Wight), who's also unattached and gets weepily desperate in his cups. If you're trying to get someone to commit, Mary and Ken might light a fire under your reluctant partner: "You don't want to end up like them, do you? Maybe you should settle."

3. It's a good movie. As usual, Leigh delivers a marvelously well-acted slice of life movie. Even small roles like Staunton's turn as a gloomy woman who's depression practically has its own gravitational pull. Another Year rambles a bit, but snaps into focus with the final act, which involves a funeral and Manville's quiet attempts to bond with Tom's emotionally-closed off brother (Bradley). It's not one of Leigh's most eventful movies, but even audiences put off by its plotlessness will be impressed by the actors. And while Tom and Gerri offer something for your relationship to shoot for, the rest of the characters provide a case study in what not to do.

Or do you have a better suggestion?

Another Year. 4 stars. Directed by Mike Leigh. Stars Lesley Manville, Ruth Sheen. Rated PG-13. Now playing at United Artists Tara Cinema.
More By This Writer
Thursday October 8, 2020 12:05 pm EDT
'All In' presents the nightmare of voter suppression, 'Only' a fictional pandemic |
more...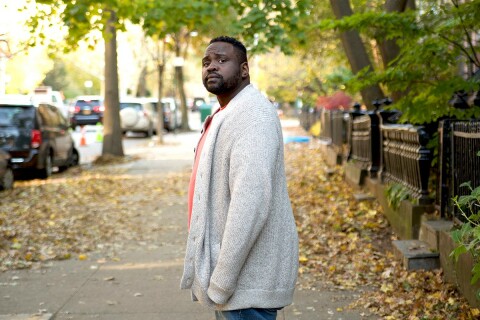 Wednesday September 2, 2020 03:17 pm EDT
What to do when the big screen is dark |
more...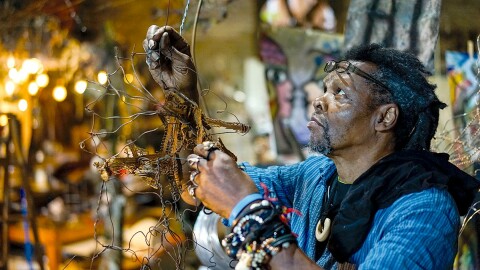 Wednesday August 5, 2020 06:41 pm EDT
Documentaries capture the costs of rebuilding |
more...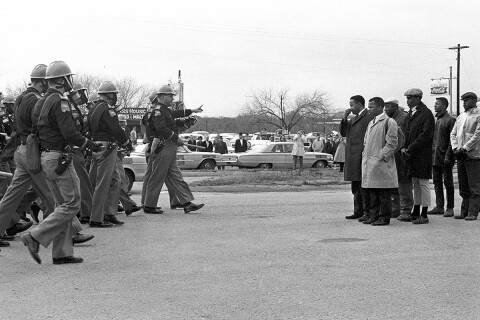 Tuesday June 30, 2020 11:52 am EDT
Celebrate July 4 with 'John Lewis: Good Trouble' and more |
more...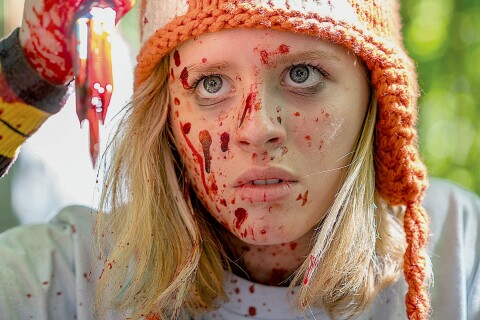 Tuesday June 2, 2020 08:00 am EDT
Lockdown invites a closer look at 'Becky,' 'Shirley,' and other VOD releases |
more...
Search for more by Curt Holman
array(6) {
  [0]=>
  int(242)
  [1]=>
  int(654)
  [2]=>
  int(1182)
  [3]=>
  int(967)
  [4]=>
  int(1115)
  [5]=>
  int(1116)
}