Crispin Glover is fine! EVERYTHING IS FINE
Crispin Glover is perhaps best known for his roles in blockbusters such as Charlie's Angles, Alice in Wonderland and of course, Back to the Future. But his scene-stealing characters in films like David Lynch's Wild at Heart and Jim Jarmusch's Dead Man hew slightly closer to the kind of experience he brings to the Plaza Theatre this week.
This Wednesday and Thursday Glover will host and perform in "The Big Slide Show Part 2," a multimedia event that features dramatic narration by Glover of eight of his illustrated books and screenings of his feature films What is it? and It is fine! EVERYTHING IS FINE. A q&a and book signing follows each show.
Can you explain a little about the Big Slide Show to the uninitiated?
For Crispin Hellion Glover's Big Slide Show I perform a one hour dramatic narration of eight different books I have made over the years. The books are taken from old books from the 1800s that have been changed in to different books from what they originally were. They are heavily illustrated with original drawings and reworked images and photographs.
When did you start working on the books?
I started making my books in 1983 for my own enjoyment without the concept of publishing them. I had always written and drawn and the books came as an accidental outgrowth of that. I was in an acting class in 1982 and down the block was an art gallery that had a book store upstairs. In the book store there was a book for sale that was an old binding taken from the 1800s and someone had put their art work inside the binding. I thought this was a good idea and set out to do the same thing.
I made most of the books in the '80s and very early '90s. Some of the books utilize text from the binding it was taken from and some of them are basically completely original text. Sometimes I would find images that I was inspired to create stories for or sometimes it was the binding or sometimes it was portions of the texts that were interesting. Altogether, I made about 20 of them.

Are there some similarities to that process that carry over into your directing/filmmaking?
When I was editing my first feature film What is it? there was a reminiscent quality to the way I worked with the books because as I was expanding the film in to a feature from what was originally going to be a short, I was taking film material that I had shot for a different purpose originally and re-purposed it for a different idea and I was writing and shooting and ultimately editing at the same time. Somehow I was comfortable with this because of similar experiences with making my books.
When I first started publishing the books in 1988 people said I should have book readings. But the book are so heavily illustrated and the way the illustrations are used within the books they help to tell the story so the only way for the books to make sense was to have visual representations of the images. This is why I knew a slide show was necessary. It took a while but in 1992 I started performing what I now call Crispin Hellion Glover's Big Side Show Part 1. The content of that show has not changed since I first started performing it. But the performance of the show has become more dramatic as opposed to more of a reading. The books do not change but the performance of the show of course varies slightly from show to show based the audience's energy and my energy.
More By This Writer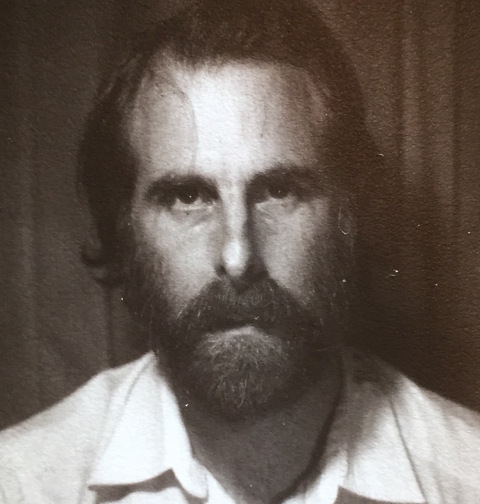 Friday August 9, 2019 11:51 am EDT
'The Mountain' director talks about his latest film, irony, spirituality, and more |
more...
Tuesday November 15, 2016 08:24 pm EST
Jeffrey Bützer laments Leonard Cohen's life in song |
more...
Search for more by JEFFREY BUTZER