Meet J.P. Michalik, aka Hulk Hogan, Atlanta City Council hopeful
That's one way to raise awareness


Designer and "lifelong Hulkamaniac" J.P. Michalik wants to combat crime throughout Edgewood, Cabbagetown, East Atlanta, and other parts of his district. CL caught up with 37-year-old Georgia Tech graduate as he persuaded voters, waved the nation's flag, and was politely told to leave the Edgewood Kroger's premises. But not before he showcased his belief in truth, justice, and the American way. Oh, and term limits.
More By This Writer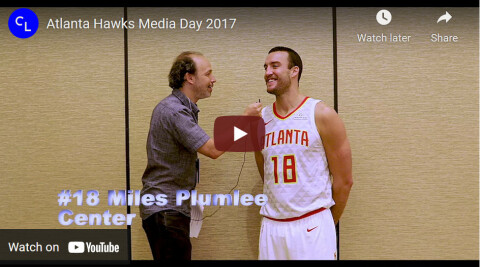 Friday October 27, 2017 08:20 pm EDT
We speak to players about important basketball stuff like how the pick & roll works and what happens when you die |
more...
Friday November 1, 2013 12:45 pm EDT
To be or not to be a challenger |
more...
Search for more by Joeff Davis and Dustin Chambers
array(2) {
  [0]=>
  int(242)
  [1]=>
  int(654)
}