Michael Jackson, Atlanta City Council candidate for District 12 political hopeful
To be or not to be a challenger


Michael Jackson has mounted a quiet campaign against southwest Atlanta rep Joyce Sheperd.
When we met up with Michael Jackson last week to make a video about his bid to represent parts of southwest Atlanta, we thought he was on the ballot as an Atlanta City Council candidate in District 12. We met up with him at his request at a Texaco station off of Cleveland Avenue, where he performed a quick impersonation of the late King of Pop before taking us to a homeless encampment next to a graveyard and pitching his candidacy to several men.
Well, after seeing this year's sample ballot and not seeing Jackson's name on the list of candidates, we contacted Atlanta Municipal Clerk and Election Superintendent Rhonda Dauphin Johnson. She explained that Jackson had unsuccessfully tried to qualify as a "pauper" candidate (note to city: might be time to update that word). Johnson explained that a pauper candidate doesn't have to pay the filing fee, which can be upwards of $1,100. But he or she must present a sworn affidavit, which includes a financial statement, and collect signatures from 1 percent of the district's registered voters who are supporting your candidacy. According to Johnson, Jackson failed to collect the required amount of signatures and thus does not appear on the ballot. In this year's city election only one candidate, Johnson says, District 3 challenger Patricia Harris Crayton landed on the ballot under this classification.
We called Mr Jackson for comment but he has not replied to our inquiry.
More By This Writer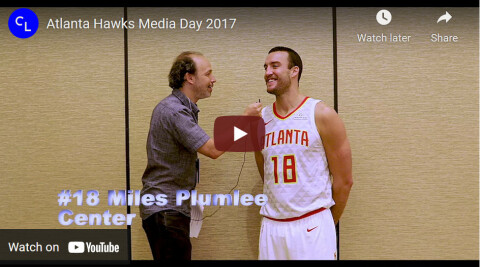 Friday October 27, 2017 08:20 pm EDT
We speak to players about important basketball stuff like how the pick & roll works and what happens when you die |
more...
Thursday October 31, 2013 11:28 am EDT
That's one way to raise awareness |
more...
Search for more by Joeff Davis and Dustin Chambers
array(2) {
  [0]=>
  int(242)
  [1]=>
  int(654)
}