Omnivore - A reason to charter a bus to Norcross
I've been eating Cuban all week, starting Monday with Palomilla's Cuban Grill House (6470 Spalding Drive, 770-242-0078) in Norcross. Yes, Norcross. I get teased a lot for not liking to travel beyond the Perimeter to dine, but I'll happily do it ... when a friend drives.
Excursus: So, my friend Gregg drove us there and, of course, we got lost. Gregg owns one of those zillion dollar BMWs with a race-car engine, and one of those satellite systems that features a map screen and a voice that is a female version of HAL 9000 in the movie 2001: A Space Odyssey. Hallie began barking directions so rapidly that we couldn't follow them — kind of like HAL's nervous breakdown in the movie. But, here's the weird part. When she realized we had not followed her commands explicitly, she spontaneously began issuing directions to get us back on course. The next thing we knew, there we were at Palomilla's. (End of excursus.)
You can read my full review in next week's paper, but here's a clue: It's the best Cuban food I've ever tasted in a restaurant. Here's some weirdness: The chef is Peruvian. Here's some really good news: It's incredibly cheap, especially at lunch, when I enjoyed a Creole chicken fricassee with olives and potatoes (top photo) for $5.95. It was half a chicken. Papa rellena — an appetizer of fried mashed potatoes — takes huge form here and is filled with picadillo that erupts from the creamy potatoes (above).
The staff (our server at left) is terrific, enthusiastic and really helpful making recommendations. You are going to see marvelous plates traveling to people's tables, and they will provoke lots of questions.
A final note: Order the mango pie. It is the best use of a mango I have ever encountered.
More By This Writer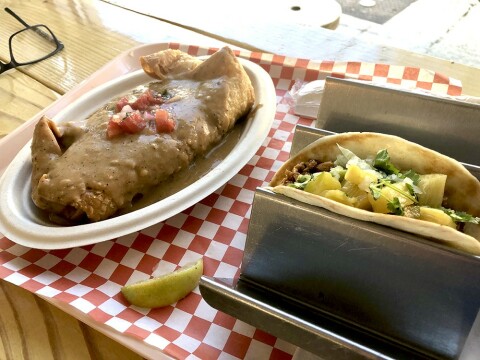 Tuesday December 8, 2020 09:33 am EST
The pandemic makes critics self-critical but Hispanic street food still tastes really good |
more...
Monday November 9, 2020 10:27 am EST
Doughnuts, weenies, purple ice cream, and fried pork chop sandwiches |
more...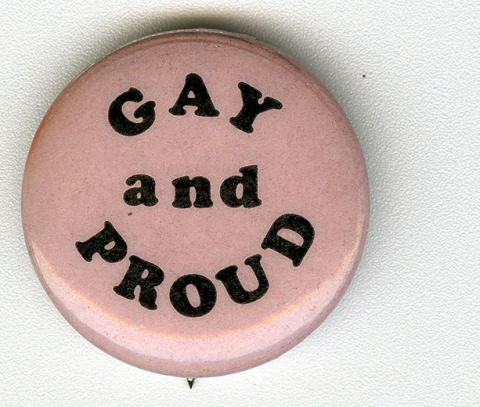 Saturday October 10, 2020 01:00 pm EDT
'The bridge from shame to pride is built of necessary anger and forgiveness' |
more...
Saturday October 10, 2020 12:50 pm EDT
Pride from a younger individual's perspective |
more...
Saturday October 3, 2020 10:26 am EDT
Not all great chefs feed humans. We'll get to that, but first I should explain that I'm not a homebody. I've always seen my psychology clients in my home office in Grant Park, but I've done most of my writing in coffee shops. I even dedicated my 400-page doctoral dissertation to the staff of the Ansley Starbucks. Now, thanks to COVID-19, I have no choice but to sit in place at home. That brings... |
more...
Search for more by Cliff Bostock
array(8) {
  [0]=>
  int(1)
  [1]=>
  int(1368)
  [2]=>
  int(1369)
  [3]=>
  int(115)
  [4]=>
  int(242)
  [5]=>
  int(245)
  [6]=>
  int(621)
  [7]=>
  int(706)
}