Omnivore - 14 grilled cheese sandwiches
</div
Five of us hit Republic Social House (437 Memorial Dr., 404-577-3997) Thursday night. The new pub in Grant Park (opposite Ria's Bluebird Diner) is quite a looker. The walls are paneled with strips of wood harvested from trees that were felled by the tornado that swept through nearby Cabbagetown a few years ago.
Like its neighbors, Six Feet Under and Tin Lizzy's, the Social House has a rooftop deck where most diners were seated Thursday night. It was way too hot for us.
The menu is pretty typical bar food. Although six burgers are offered, the pub's novelty is 14 varieties of grilled cheese sandwiches. These are made on heavy sandwich bread. I ordered the shrimp "po boy" (pictured) that was made with provlone and a dill-spiked tartar sauce. Wayne ordered the "Purple Parm," which is basically a sandwich made with eggplant parmesan and sundried-tomato pesto.
Our companions also ordered from the grilled-cheese menu, although one ordered a burger topped with blue cheese and fried onion straws.
The general assessment was that the food was good. You can't beat the price, either. There's only one item on the menu over $10 — and that's by 95 cents.
More By This Writer
Tuesday June 18, 2019 03:02 pm EDT
Not those 'fancy but not really interesting' |
more...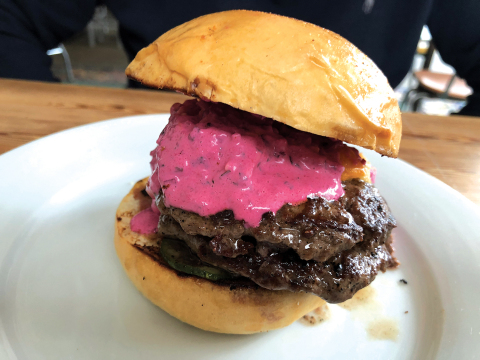 Wednesday May 1, 2019 11:54 am EDT
Don't bother to wrap it, I'll eat it here |
more...
Monday April 1, 2019 01:30 pm EDT
Feedel Bistro — something to sing about |
more...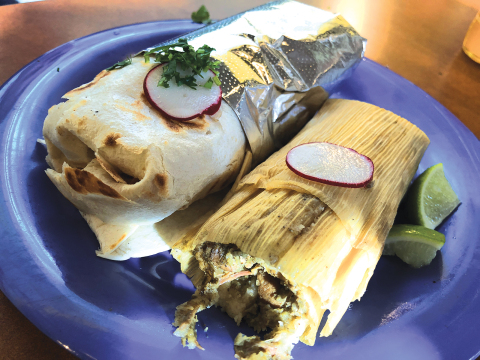 Monday March 4, 2019 12:22 pm EST
Taqueria el Tesoro — a new Edgewood 'treasure' |
more...
Monday February 11, 2019 11:47 am EST
The Brasserie and Full Commission |
more...
Search for more by Cliff Bostock