Omnivore - 14 grilled cheese sandwiches
</div
Five of us hit Republic Social House (437 Memorial Dr., 404-577-3997) Thursday night. The new pub in Grant Park (opposite Ria's Bluebird Diner) is quite a looker. The walls are paneled with strips of wood harvested from trees that were felled by the tornado that swept through nearby Cabbagetown a few years ago.
Like its neighbors, Six Feet Under and Tin Lizzy's, the Social House has a rooftop deck where most diners were seated Thursday night. It was way too hot for us.
The menu is pretty typical bar food. Although six burgers are offered, the pub's novelty is 14 varieties of grilled cheese sandwiches. These are made on heavy sandwich bread. I ordered the shrimp "po boy" (pictured) that was made with provlone and a dill-spiked tartar sauce. Wayne ordered the "Purple Parm," which is basically a sandwich made with eggplant parmesan and sundried-tomato pesto.
Our companions also ordered from the grilled-cheese menu, although one ordered a burger topped with blue cheese and fried onion straws.
The general assessment was that the food was good. You can't beat the price, either. There's only one item on the menu over $10 — and that's by 95 cents.
More By This Writer
Friday January 3, 2020 11:48 am EST
Check out Food Terminal and B's Cracklin' Barbecue |
more...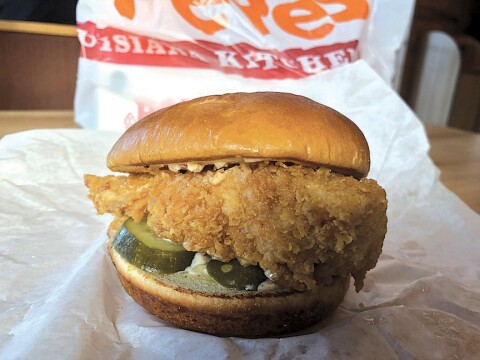 Wednesday December 4, 2019 06:20 pm EST
But there's more that's good in the 'hood |
more...
Monday November 4, 2019 02:15 pm EST
Twenty years ago during frequent visits to LA, I often visited a late-night taco stand on Santa Monica Boulevard, not far from Silver Lake. I stood at a counter outdoors and watched the nightlife while I ate perfect tacos. My usual impromptu dinner companions were two transgender hookers who called the taqueria their "safe space." Yes, I frequently hummed Lou Reed's "Walk on the Wild Side," a... |
more...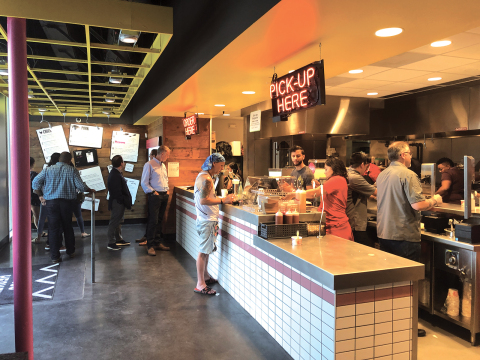 Thursday October 3, 2019 01:03 pm EDT
Velvet Taco and Vietvana stretch the limits |
more...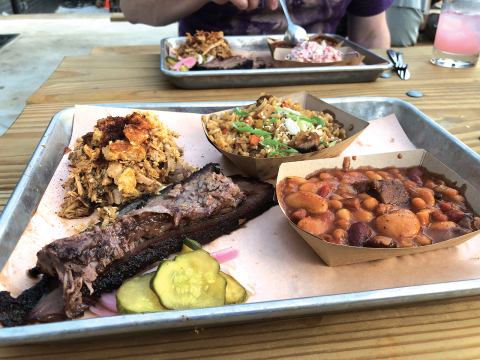 Wednesday September 4, 2019 06:04 pm EDT
Religious barbecue, tattooed pizza, and bejeweled ice cream |
more...
Search for more by Cliff Bostock