CityGuide - 20 fun first-date restaurants
Where to get your first-date game on in Atlanta
What makes a place great for a first date? First of all, it should be nice. Not like special-occasion-fine-dining nice (unless you're into that sort of thing), but somewhere fun and relaxed and preferably a notch or two above your neighborhood Waffle House (unless you're into
that
sort of thing). Delicious food is obviously the goal any time you go out to eat, but good, strong drinks and engaging ambiance are of particular importance when navigating the potentially awkward first-date situation. It's all about the
experience
. A place with games like bocce ball or ping-pong can help break the ice, and outdoor seating or quirky décor can help provide spontaneous talking points to alleviate any weird lulls in conversation. Last but not least, the place should probably be lively, with lots of people around, just in case your date happens to be a stranger from the Internet. Not judging, but safety first!
More By This Writer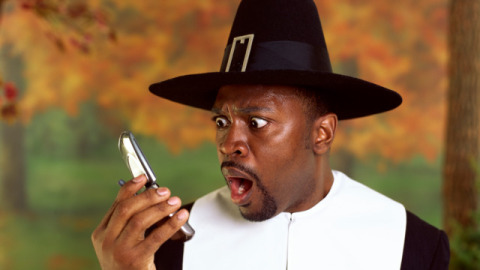 Friday November 17, 2017 06:57 pm EST
Our favorite hometown honky bitch, author Hollis Gillespie, came up with "The 5 Absolute Worst Thanksgiving Day Dishes" for her Shocking Real Life Writing Academy newsletter. Now we all have our own weird little food quirks, but very few sound as unappetizing as Thanksgiving sushi. Thanksgiving sushi? Really? That's just gross.
1. Bacon Mug: This is a giant mug made of fried bacon and filled...
|
more...
Wednesday July 19, 2017 08:09 pm EDT
ATL entrepreneurs and the spaces they call HQ |
more...
Thursday February 16, 2017 11:47 am EST
The founder of fourofour combines local artists, e-commerce and entrepreneurship |
more...
Thursday September 8, 2016 09:00 am EDT
Twain's Brewpub and Billiards' Executive Chef makes a satisfying and affordable meatless meal |
more...
Wednesday August 3, 2016 04:30 pm EDT
image-1
While the Hawaiian alphabet only has 12 letters, five vowels and seven consonants, dishes with Hawaiian flair can leave you scratching your head. Yet the Hawaiians are on to something when it comes to BBQ, creating the most tender and moist pork using to the islands' traditional kālua (KA-lua) baking method.
Waikikie Hawaiian BBQ (2160 Braircliff Road,...
|
more...
Search for more by Stephanie Dazey