Atlanta food events: June 26 - July 2 2017
Things to eat and do this week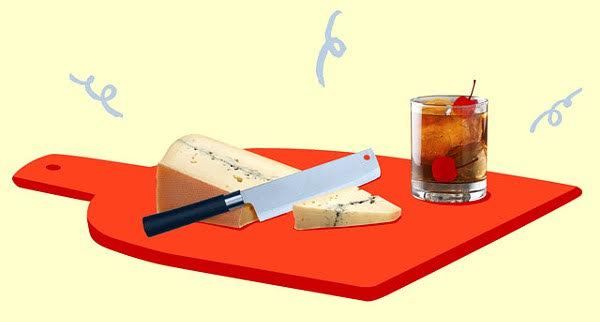 Wine dinner? Beer tasting? Cooking class? Email the deets to foodanddrink@creativeloafing.com.
Monday
Dr. Bombay's Underwater Tea Party June 26, 2017, 6:30 p.m. A Taste of India This three-course vegetarian dinner offers a taste of authentic Indian cuisine. All of the proceeds go to the Learning Tea's Life Scholarship Program, providing access to education for impoverished women in India. Details
Tuesday
Taco Mac- Sandy Springs June 27, 2017, 6-9 p.m. Devils Backbone Beer Dinner This five-course dinner will be paired with five beers from Devils Backbone Brewing Company. Courses include cocoa-braised beer taco, poached pear and blue cheese salad, beer-braised bratwurst-stuffed calzone, duck confit over gnocchi and coffee flan with Morning Bear Coffee imperial stout for desert. Details
Cover Books June 27, 2017, 6-8 p.m. Six Seasons Book Signing with Joshua McFadden Cookbook author Joshua McFadden will sign copies of his new book, "Six Seasons: A New Way With Vegetables?۝. Wine and complimentary snacks will be served. Details
Wednesday
Three Taverns Brewery June 28, 2017, 7-10 p.m. Comedy on Draught Local standup comics recruited by comedian Annie Lockwood will perform in the brewery's tasting room. Tickets include entry to the show and beer tasting. 21+ Details
Thursday
Biltong Bar June 29, 2017, 11 a.m. to July 6, 2017, 10 p.m. National Mai Tai Day The bar features their signature Mai Tai cocktail all week, with a secret five-rum blend, lime, cura̤ao, demerara and house-made orgeat. Details .
Atlanta Botanical Garden June 29, 2017, 6-9 p.m. Cocktails in the Garden This after-hours event features a DJ and cash bar plus full access to the various exhibits. The garden's resident horticulturist will be present to answer questions. Free for Botanical Garden members. http://local.creativeloafing.com/event/atlanta-botanical-garden/cocktails-in-the-garden.422DhP?" rel="external">Details
One Eared Stag June 29, 2017, 6:30 p.m. Ros̩ Dinner This four-course dinner on the patio will be paired with four different ros̩s. Passed appetizers and a bonus ros̩ will be served at a pre-dinner reception. Details
Venkman's June 29, 2017, 7:30-10:30 p.m. Catalina Wine Mixer Admission is free to this wine mixer but specialty fros̩ slushies, half-priced bottles of wine and food specials will be offered for purchase. DJ RaeTone will provide live musical entertainment while silent ???70s cult classic movies play in the background. Table reservations are recommended. Details
Friday
Colony Square June 30, 2017, 11:30 a.m.-1:30 p.m. Street Eats on The Square Atlanta food trucks Tex's Tacos, Meatballerz and Buena Gente will be at the Colony Square Plaza for lunch. Details
Saturday
The Lost Dog Tavern July 1, 2017, 7 p.m. to July 2, 2017 2 a.m. 7th Annual Red, White and Brews Bar Crawl This Independence Day bar crawl includes drink and food specials at Big Sky Buckhead, Dive Bar Buckhead, Hangovers Buckhead, Red Door Tavern, Rock n Taco Buckhead, Moondogs Atlanta, Red Martini and GENKI Noodles and Sushi. 21+ only. Details


Georgia Aquarium July 1, 2017, 6:30-10 p.m. Red, White and Brew This event includes unlimited beer sampling in a souvenir glass, BBQ dinner, live music from the Regulars Band and free entry into the aquarium exhibits. 21+ only Details
Sunday


Bolton Road Farmer's Market July 2, 2017, 1-4 p.m. Bolton Road Farmer's Market This farmers and artisan market in Riverside supports local farmers, gardeners and artists. Vendors and food trucks include Southern Pines, King of Pops, Local Lands, Riverview Farm, Pearson Farms, Lemon Mixology and Natural Omega. Details
---