First Slice 6/22/17: City employees get a pay boost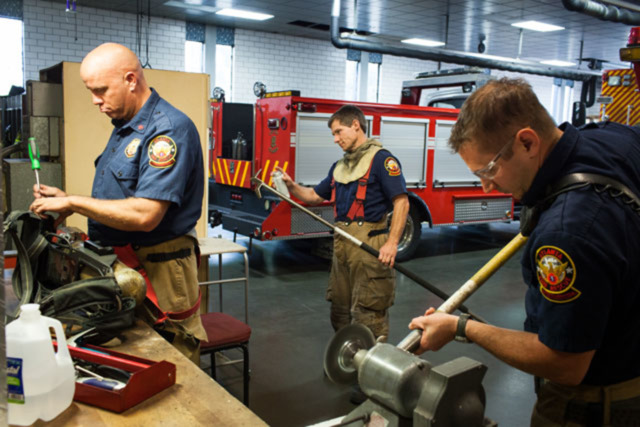 Good job: Thanks to the new budget adopted last night by Atlanta City Council, city firefighters are getting a bump in pay, while the minimum wage for city workers was raised to $13 an hour.
Real problem: With increasing poverty in the suburbs, so comes food security. That's how a UGA professor explains his results in a new analysis, which found that Gwinnett, Rockdale, Newton, Henry, Paulding, Cobb and Cherokee counties will more likely have more people not knowing where their next meal will come from.
Georgia Rep. Jody Hice is running scared: Noting that he and fellow legislators have a "bull's eye on our backs," he's introduced a new bill that would allow senators and representatives to carry a firearm anywhere in the country, except the U.S. Capitol building.
What's done in the dark finally comes to light: Senate Republicans will finally unveil their secret healthcare bill today. Big dog Mitch McConnell wants to see a vote before lawmakers leave for the July 4 recess.
Meanwhile: The Georgia hospital that stands to be [http://www.ajc.com/news/stateregional-govtpolitics/study-atlanta-hospital-most-vulnerable-medicaid-cuts/0rvFQWOkq1QIAT55mCBhpO/|hit the hardest], according to the Georgia Budget and Policy Institute, if Medicaid is cut in the GOP's efforts to reform health care services the state's littlest citizens. The Children's Healthcare of Atlanta at Hughes Spalding gets 65 percent of its revenue from Medicaid.