Quick Bites: The Canteen opens, car crashes into Ammazza, CO gives back and more
Food news roundup
Monday June 12, 2017 09:43 pm EDT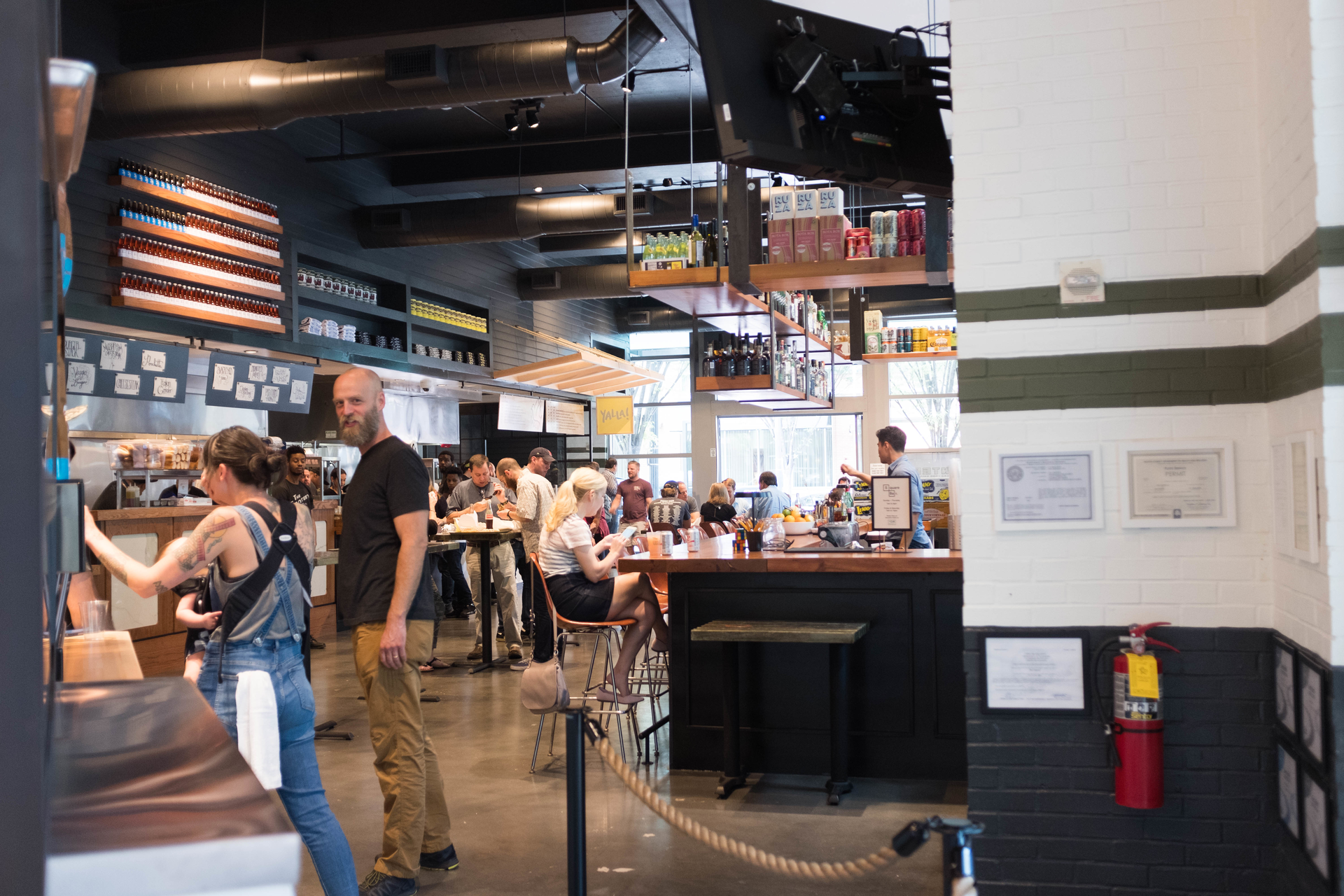 Midtown's "micro food hall?۝
the Canteen
is now open at Tech Square in the space formerly occupied by the Spence (75 5
th
St. N.W.). TGM Hospitality, the group behind the General Muir and West Egg Caf̩, has brought together a collection of new and time-honored food stalls including Fred's Meat & Bread, Yalla, TGM Bagel and Square Bar.
An out-of-control car crashed into Edgewood Avenue Neapolitan eatery Ammazza on Saturday, breaking a water pipe and sending "thousands of gallons of water flooding the entire building," the restaurant wrote on Facebook. "Bear with us as we try to get the repairs done as quickly as possible. We are just thankful none of our amazing patrons or employees were injured." The restaurant will remain closed until repairs are made.
In other disaster news, a fire last Friday afternoon gutted adjoining businesses Wing Stop and Tokyo Grill in Toco Hills Shopping Center. Despite being highly flammable, nearby Giant Package evaded the blaze.
Only open a week or so, Poncey-Highland's CO (675 N. Highland Ave.) is already giving back. During their #DoGoodPhoOthers campaign, which runs throughout the month of June, the restaurant will donate the monetary equivalent of four meals to Atlanta Community Food Bank for each bowl of pho purchased.
Grant Park's Mediterranea (332 Ormond St. SE) is now open Tuesdays for lunch and dinner. To celebrate, appetizers are half off for dinner service tonight (June 13). Offerings include turkey feta meatballs, a seasonal toast sampler, Mediterranean stuffed eggplant and others.
The Big Ketch Saltwater Grill (3279 Roswell Rd.) is shaking things up. The restaurant has added a seafood counter where guests can grab fresh catches like shrimp, littleneck clams and fish by the pound, no advance order necessary. "With our new seafood counter, diners can get fresh seafood to go to prepare at home," said co-owner John Piemonte in a press release. "It's another way to provide the great-tasting seafood they've come to love in a way that's fast, convenient and affordable." During June and July, the Big Ketch will also introduce a special Caribbean-themed menu featuring dishes like coconut shrimp po' boys, jerk red snapper and island Cobb salad.
Thurs., June 15 is National Lobster Day. Prepare thyself.
Watershed has a new summer celebration. Their patio punch series, held on Thursdays from 5:30-7 p.m., features a seasonal punch and Southern tea sandwiches (cucumber, pimento cheese, ham salad, egg salad, tomato) from chef Zeb Stevenson. The kickoff this Thursday features a brandy punch made of French calvados, Georgia peaches, lemon, lemon juice and freshly cut lemon balm from the patio herb garden.
More By This Writer
Monday April 27, 2015 12:23 pm EDT
Wednesday May 27, 2015 01:01 pm EDT
Tuesday July 14, 2015 10:01 am EDT
Monday August 17, 2015 01:01 pm EDT
Tuesday September 29, 2015 04:18 pm EDT
Search for more by Angela Hansberger