Elevate returns to 'Enlighten'
Downtown gets an art injection this weekend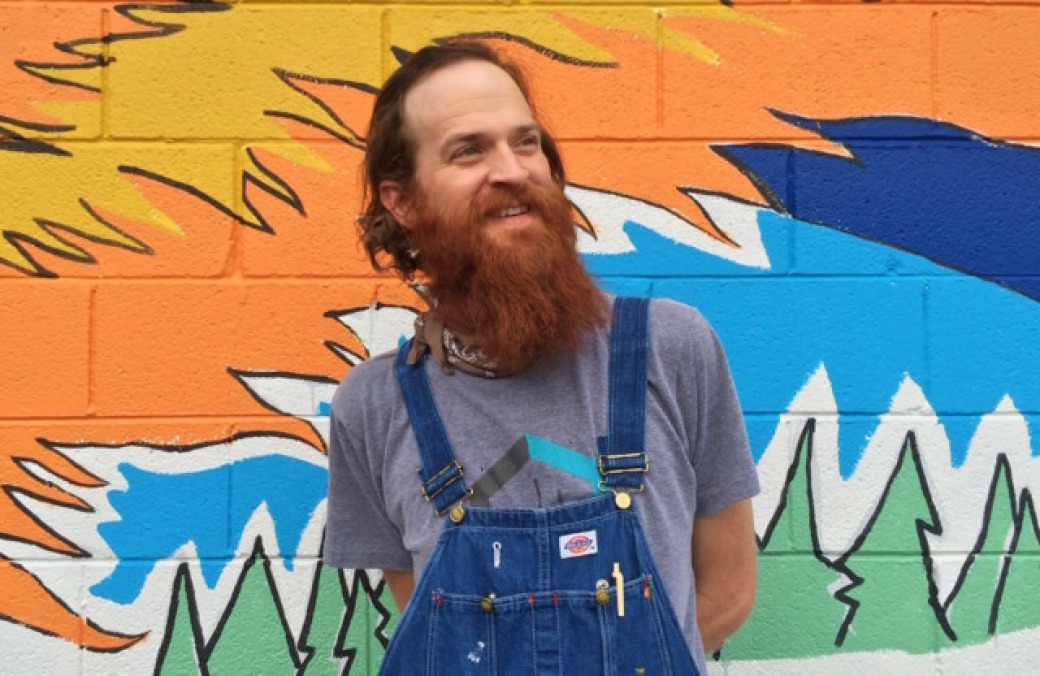 PUBLIC ARTIST: BlackCatTips is one of several artists showing off new murals Downtown as a part of this year's Elevate art festival.
The Downtown-centric public art festival known as Elevate is set to return Oct. 14-21. The theme for this year's event hosted by the city's Office of Cultural Affairs is "Enlighten' and, according to organizers, focuses on providing "a platform for artists and art professionals to share and exchange knowledge and experiences that have shaped their work.' The program will feature interactive art installations, music and dance performances, murals and more.
"Art can elevate your senses and expand your ideas about the world around you,' said Camille Russell Love, executive director of the Mayor's Office of Cultural Affairs, in a release about the event. "We invite anyone who enjoys contemporary art and exploring Downtown's evolving cultural landscape to attend this year's festival."
Select works slated to be presented at Elevate: Enlighten include: Inner City Urban: Vine City, an exhibition of 30 photographs by Rose Smith documenting gentrification and the lives of African-Americans in Atlanta; and "LEFT OUT,' an installation that uses various forms of art, videos and interviews to convey the experience of combat veterans in America after returning from war.
"LEFT OUT aims to educate and promote discussion about those who have suffered mental and physical trauma during and after war,' Morgan Carlisle, co-creator of LEFT OUT, said in the release. "Our hope is that these conversations can lead to understanding and healing."
The event will also feature a number of panels and workshops, a block party and the unveiling seven new murals from artists such as BlackCatTips, Lydia Futral, Muhammad Yungai and Jo Di Bona, among others.
For more information about Elevate: Enlighten, visit elevateatlart.com.
More By This Writer
Friday December 1, 2017 08:13 pm EST
Thursday November 30, 2017 07:04 pm EST
Plus, an allegedly boozy bartender charged with a DUI |
more...
Tuesday November 28, 2017 03:55 pm EST
We can't wait to see those beautiful bronze ears |
more...
Friday November 10, 2017 05:41 pm EST
Plus, landscaping gone wrong |
more...
Monday November 6, 2017 08:31 pm EST
Plus, welcome to the neighborhood. We've got roaches. |
more...
Search for more by Eden Getachew
array(4) {
  [0]=>
  int(242)
  [1]=>
  int(244)
  [2]=>
  int(612)
  [3]=>
  int(730)
}