Father's Day weekend food roundup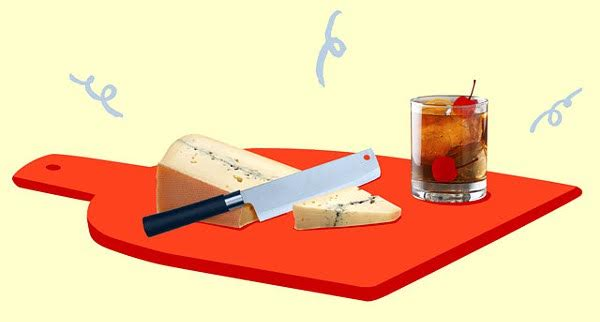 Wine dinner? Beer tasting? Cooking class? Let us know by sending an email to foodanddrink at creativeloafing.com.


Friday
Tropical Smoothie Cafe June 16, 2017, 6:30 a.m.-10 p.m. National Flip Flop Day This ten-year tradition encourages casual dress and healthy snack choices. Anyone seen wearing flip flops at any Atlanta Tropical Smoothie Cafe location will receive a free Sunshine Smoothie. Details
http://local.creativeloafing.com/event/tropical-smoothie-cafe.bTHudO/national-flip-flop-day
Saturday
Historic Fourth Ward Park June 17, 2017, 4-9 p.m. Atlanta Summer Beer Fest This event will showcase more than 200 beers, wines and ciders from local and national breweries. Ticket price includes a souvenir cup, live entertainment, drink samples and free water. 21+ Details
Terminal West June 17, 2017, 8 p.m. to June 18, 2017, Jeff and Jenn's Brunch All Night This all-night brunch event will feature tastings from Taste of Atlanta restaurants including Davio's, Callie's Hot Little Biscuit, Tupelo Honey Cafe, Atlanta Breakfast Club, Twisted Soul and the Mercury. Dance music from DJ Applesauce and performances from Tom Walke of Epic Records and James TW of Island Records will provide live entertainment. Details
Eventide Brewing June 17, 2017, 9 a.m. Fruit Tree Bicycle Tour With Concrete Jungle Join Concrete Jungle and the Atlanta Cycling Festival's fruit tree tour through historic Atlanta neighborhoods. Bring a bag to pick in-season fruits. Tour includes Clif bars, Bai drinks and one free beer. Details
Arches Brewing June 17, 2017 1-6 p.m. Father's Day Pre-game Tasting tour featuring classic and seasonal lagers, American styles and Belgians. Outdoor activities include a beer garden and cornhole. Details
Argha Noah June 17, 2017, 4-9 p.m. International Food Market and Recreation Day This food and art festival will feature 20 international food vendors and performances from local artists. All ages are welcome, and adult beverages will be offered for 21+. There will be no public parking available on site, so recommended street parking is at M.L.K. Jr Dr. SE. or King Memorial Marta Station is a 10-minute walk away. Details
Sunday (pssst, it's Father's Day)
Yebo Beach Haus June 18, 2017, 12:30-4 p.m. KUDU Safari Braai Join Braai master and chef Justin Anthony of True Story Brands for a celebration of South African braai (grill) culture. Anthony will serve signature South African plates including boerewors (sausage) rolls, sosaties (filet slices), peri-peri chicken and various kabobs, all prepared on the versatile KUDU Safari Braai grill. Enjoy a night of food and drinks, and stick around for a chance to chat up the chef. Details
The Ritz-Carlton Lodge, Reynolds Plantation June 18, 2017, 5-8 p.m. The Big Father's Day Cookout This decadent annual BBQ will feature regional guest chefs cooking up some of their favorite dishes for dads, along with food from Copperwood Pizza. There will be live music, a kids activity corner, beer and wine. $58 per adult, $29 per child ages 4-12 and children under 3 are free. Details
Georgia Freight Depot June 18, 2017 Family Food Festival Atlanta Celebrate a multicultural Father's Day for the 15th year running with activities and food tastings for the whole fam. Dads are invited to join amateur and professional cook-offs and a BBQ dinner will be provided by Georgia caterers, chefs and restaurants. Kids can go nuts with cotton candy, snow cones, face painting and caricature drawings. Guest hosts include television real estate personality Egypt Sherrod, dancer Stepp Stewart and fitness guru and MC Rick Joyner. Details
Restaurant Eugene June 18, 2017, 5:30-9 p.m. Steak Takeover Before American steakhouse C. Ellet's summer debut outside SunTrust Park, they will be serving an exclusive menu preview on Father's Day including prime steak, cowboy ribeye and other a-la-carte and family style items. Details


Barleygarden Kitchen and Craft Bar June 18, 2017, 11 a.m.-11 p.m. Father's Day Sampler Special A Father's Day "Big Papa" prix fixe menu of small plates and beer will be offered for groups of one to four. Plate includes various sliders, hot dogs, cauliflower fries and other small sides, served with a four-ounce craft beer. Details
The Pinewood June 18, 2017, 11:30 a.m.-11:30 p.m. Father's Day Cocktail Dinner A four-course, locally-sourced prix-fixe dinner menu from chef Andy Jackson will be served with cocktail pairings. A la carte options available to children under 12. Details
The Mercury June 18, 2017, 11 a.m.-11 p.m. The Mercury- Father's Day Wild Game Dinner Small plate and entree menu including venison, squab, antelope, ostrich, alligator, boar and duck specials. Full menu will also be available. Reservations are recommended. Details
Atlas June 18, 2017, 4-10 p.m. Father's Day Prix Fixe Dinner Dads will be treated to a three-course prix fixe menu prepared by executive chef Christopher Grossman and pastry chef Christian Castillo. Details
Dantanna's June 18, 2017, noon-4 p.m. Father's Day Brunch Dantanna's treats dads to free brunch with the purchase of one entree. Dishes include a pesto egg sandwich, huevos rancheros and oysters Rockefeller. Details
Hampton + Hudson June 18, 2017, 4 p.m. All-Day Father's Day Specials for Dad in Inman Park Food specials like doughnut pancakes and ribeye will be served along with house beer pairings and Maker's Mark flights. Details
One Midtown Kitchen, TWO urban licks, TAP June 18, 2017, 5:30 p.m.-10 p.m. Cheers to Dad ONE. midtown kitchen, TWO urban licks and TAP are offering all dads that dine in a complimentary pint of beer with the purchase of an entree. Details
Parish June 18, 2017, 10 a.m.-9 p.m. Give Dad a Day Away from the Grill Father's day brunch and dinner will be served, including executive chef Stuart Tracy's traditional menu and specials. Details
Room at Twelve June 15, 2017, 6:30 p.m. to June 18, 2017, 11 p.m. Celebrate Dad Executive chef Juan Carlos Huerta serves dinner specials and an a la carte menu this weekend including a half or full rack of ribs, fries and coleslaw. Details
Park Tavern June 18, 2017, 7 p.m. to June 19, 2017, midnight Sunset Sessions Free Concert Series Brother Hawk, The Georgia Flood and HFF will be performing. Specialty seasonal cocktails, house-brews, half off sushi and more. 21+ Details


STK Atlanta June 18, 2017, 5:30-10:30 p.m. Father's Day Specials created by executive chef Andrea Montobbio and signature dinner items including smoked barbecue ribs, grilled branzino with mussels and clams and house-made espresso tiramisu will be served for Father's Day dinner. Details
18.21 Bitters June 18, 2017, 6-8 p.m. Father's Day Cocktail Class for Two Learn to make a classic cocktails including an Old Fashioned, Vesper, Negroni and Sazerac. All participants will receive a complimentary one-ounce bottle of bitters as well as 15 percent off their shopping for the evening. Details
O-Ku Sushi June 18, 2017, 5-10 p.m. International Sushi Day Guests can celebrate with half-off rolls and special whiskey flights available on the rooftop and in main dining room. Details
Southern Art & Bourbon Bar June 18, 2017, 11:30 a.m.-2:30 p.m. BBQ Brunch Buffet Buffet menu items include charcuterie and cheese selections, bourbon BBQ baby back ribs, marinated flank steak and grilled Italian sausage, as well as a breakfast menu, a kid's menu and a dessert station. Details
Wahoo! Grill June 18, 2017, 5-10 p.m. Father's Day Brunch Buffet An expanded brunch buffet, a la carte menu, and special dinner features will be offered in addition to the regular menu. Details
Taverna June 18, 2017, 11 a.m.-10 p.m. Father's Day Brunch Special dishes served will include Taverna hash with brisket, peppers, onions, roasted potatoes, poached eggs and hollandaise sauce or sweet vanilla French toast. Details
Tupelo Honey Cafe June 18, 2017 10:30 a.m.-10 p.m. Brunch with Dad A prix-fixe menu with new menu items including the cinna-biscuit and Gulf Coast lump crab benedict with buttermilk biscuit, hollandaise and peperonata with potato cracklins will be served. Details
Alon's Bakery and Market - Virginia-Highland June 18, 2017, 7 a.m.-9 p.m. Father's Day Brunch The brunch menu includes the Israeli breakfast with eggs, Mediterranean omelet or ricotta souffl̩ pancakes. Details
http://local.creativeloafing.com/event/alons-bakery-and-market-virginia-highland/fathers-day-brunch?
Watershed on Peachtree June 18, 2017, 11:30 a.m.-3 p.m. Father's Day Jazz Brunch Special dishes include sausage scramble with onions, peppers, grits and basil feta cheese or a crab cake sandwich. Details
Holeman and Finch Public House June 18, 2017, 11:30 p.m. Father's Day Menu Special menu items will include brisket, ribs, duck and more, with cocktails and local beers on tap. Details
Double Zero June 18, 2017, 5-9 p.m. Father's Day Dinner Families of two or more will be offered a family-style picnic basket (dine in or out), including Kale, Orechetti, Margherita and Budino. Details
Oak Steakhouse June 18, 2017, 11 a.m.-3 p.m. Father's Day Brunch Menu includes grilled steak and eggs, country fried steak and the Oak Burger, plus additional steak specials. Details
Sugo June 18, 2017, 5-10 p.m. Father's Day Dinner All fathers will be entered to win a raffle for either a MiniMax Big Green Egg complete with all the accessories or a hands-on hanger steak cooking class from chef Ricardo Soto. Winners will be chosen at the end of the evening. Details
---