Atlanta artists take on city government over public art ordinance
A public debate on private property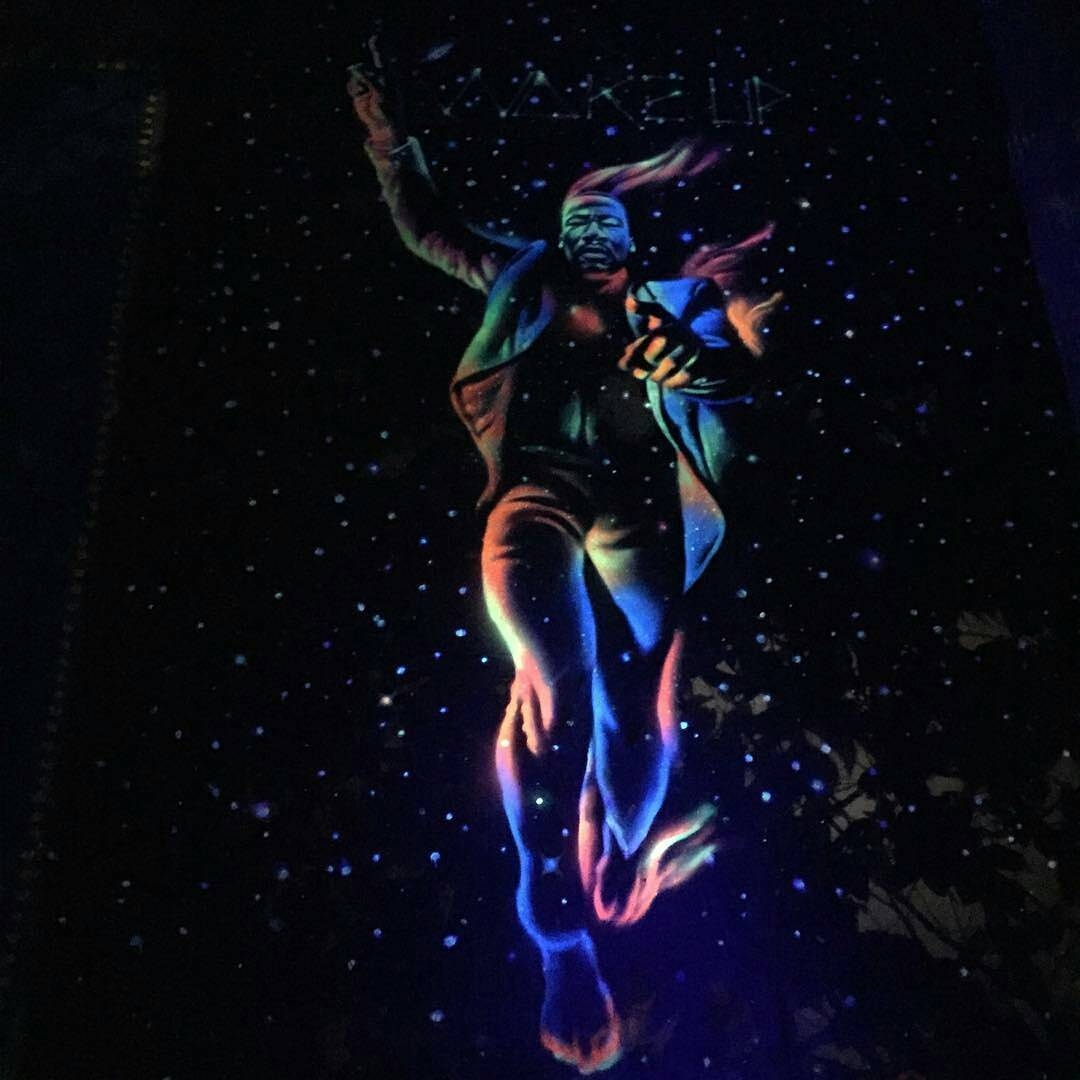 Muralist Fabian "Occasional Superstar" Williams is known for making political and social issues larger than life. But soon, some of his works including a powerful portrait of Martin Luther King Jr. as a glowing superhero in East Atlanta may be lost forever.


Recently, the City of Atlanta began enforcing an old public art ordinance, calling on local artists and business owners to get their works approved by the city by June 9, 2017, or risk their destruction. But we're not talking works on city buildings or in parks; rather, the city is targeting murals on privately owned property.
Per the ordinance, future public art will also have to undergo a lengthy approval process, including getting a thumbs up from the Office of Transportation, the Urban Design Commission, the Office of Cultural Affairs, City Council and the mayor. And if the threat of being censored isn't egregious enough, according to the law, if artists don't comply with the approval process, they may face criminal prosecution.
In response, last week Williams and a group of other artists and business owners sued the city. A hearing was scheduled for June 2, says Gerry Weber, one of the attorneys who filed the lawsuit, but was postponed to allow both parties time to find a compromise.
The complaint contends that the ordinance is unconstitutional, and violates the plaintiffs' freedom of speech and expression. "City officials will be picking and choosing what kinds of topics can occur in the public sphere and public debate," Weber says, "and governments aren't supposed to do that.?۝
In fact, the Atlanta ordinance is one of a kind, Weber says. After consulting with various arts organizations across the country that regulate art on private property, he found that "almost all the cities have regulations about art on public property, public sponsorship of art, that kind of thing, which makes total sense. But the regulation of art on private property? Other cities don't do it.?۝
Moreover, the artwork approval process is simply cumbersome. According to the suit, the criteria "are vague, overbroad, and convey standardless discretion to numerous officials." And because there are no time parameters that officials have to abide by, artists could be stonewalled and, as a result, lose money. Williams, for example, says a project he was supposed to start in April has been pushed back to June or later because he's still waiting for approval from the city. "I can't get paid until I work," he says. "I'm just waiting literally for someone to say: ???Now you can paint.'?۝
It's unclear why all of a sudden Atlanta is enforcing its public art ordinance. When queried, a spokesperson for the city said: "The City is currently negotiating with the plaintiffs in this dispute to resolve the matter in a manner that is favorable to all. We cannot comment on the status or content of these discussions. Nonetheless, the City recognizes the importance of public art and artistic expression. The City has no plans to remove any existing art work on June 9 or on any other date.?۝
Williams says given the political climate we're living in, opportunities to say "the things that need to be said" are more important than ever. "I kind of feel like we're in this pre-autocratic state, and we have to do everything we need to do ??_ to get people to think and a good tool for doing that is public art.?۝
---