First Slice 7-17-17: Killer Mike gets his own damn day
Plus: Wi-Fi at the airport really sucks
Tuesday July 18, 2017 02:45 pm EDT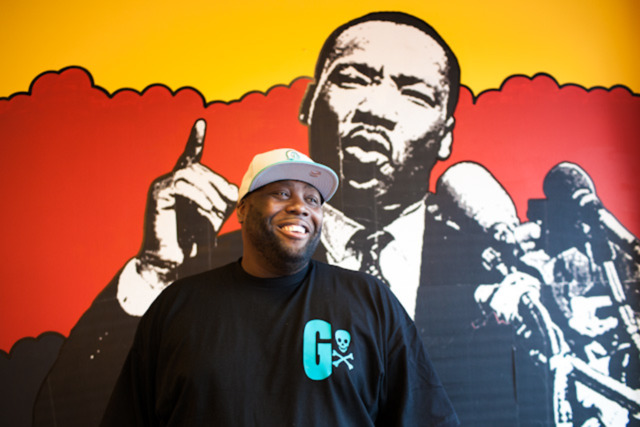 In case you missed it: Atlanta declared yesterday Killer Mike Render Day, in honor of the Run the Jewels rapper, entrepreneur and activist who does the most for his city.
On Monday, Atlanta City Council took an important first step toward curbing chronic homelessness, and approved a $26 million bond commitment. One of the city's goals is to buy or renovate 500 housing units for people who need a permanent home.


Do better: A recent survey found that the free Wi-Fi at our local airport just the busiest in the world is slow as shit.
Ding dong, the witch is dead for now: Two more Republican senators announced last night they would not vote for the current GOP health care bill to repeal and replace the Affordable Care Act effectively killing the legislation. Now Mitch McConnell wants to vote on simply repealing the ACA and replacing it later.
Every day should be World Emoji Day: Apple is bringing a slew of new emojis, including t-rex, yoga master, woman in headscarf and "mind-blown," to an iPhone near you.
More By This Writer
Plus: ArtsATL opens its Luminary Awards nominations
Monday August 7, 2017 01:44 pm EDT
Plus: RIP Chantek
Wednesday August 9, 2017 01:15 pm EDT
Plus: Hurricane Irma hangover
Tuesday September 12, 2017 01:41 pm EDT
Plus: How Equifax screwed up so royally
Wednesday September 20, 2017 03:41 pm EDT
Plus: Confederate monument in Decatur gets tagged
Monday September 25, 2017 01:13 pm EDT
Search for more by Kimberly Lawson