First Slice 7-19-17: Doris Payne strikes again
Plus: Atlanta United throws major shade
Wednesday July 19, 2017 02:29 pm EDT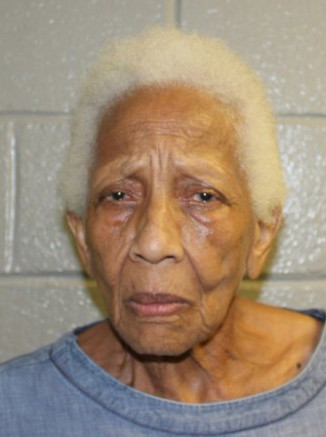 From 10-carat diamond rings to generic pain medication: Doris Payne, the 86-year-old notorious jewel thief who refuses to retire, is scheduled to appear in court today after getting arrested at the Walmart in Chamblee.


Time to cut back on sodas: Nearly half of Americans have diabetes or pre-diabetes and don't even know it, the CDC announced yesterday.
A Georgia mosque has revealed it's received multiple phone calls since June from a man threatening to "blow the heads off of Muslim people in this country.?۝
The folks wanting to make professional cricket happen in Atlanta have released renderings of what the stadium and surrounding complex could look like. No word yet on where exactly developers would put it, but rumor has it the stadium alone would cost between $70 and $125 million.
Meet me behind the chocolate fountain: According to a report from the Washington Post, President Trump and President Putin linked up for a previously undisclosed, hour-long meeting with no aides in attendance.


Shade level 10: Atlanta United bought a billboard in Orlando, where the team is scheduled to play on Friday, reading: "Orlando, we're coming to conquer.?۝
More By This Writer
Plus: Cats love you. No, seriously.
Tuesday March 28, 2017 09:57 am EDT
Introducing a private club that "caters to women's desires"
Monday June 12, 2017 03:48 pm EDT
Plus: Beware fake Percocet in Georgia
Wednesday June 14, 2017 01:25 pm EDT
Plus: Wi-Fi at the airport really sucks
Tuesday July 18, 2017 02:45 pm EDT
Plus: Atlanta United throws major shade
Wednesday July 19, 2017 02:29 pm EDT
Search for more by Kimberly Lawson