PODCAST- Dish on the Dish - Zeb Stevenson's chicken and dumplings
DUMPLING MASTER: Chef Zeb Stevenson of Watershed on Peachtree puts a modern spin on chicken and dumplings.
Chicken and dumplings is the ultimate cold weather comfort food, but in the hands of veteran chef Zeb Stevenson, what appears to be a simple, familiar dish becomes soulful with one bite. Stevenson braises whole pastured birds and slow simmers his stock for richness, adding strips of tender chicken, carrots, celery, parsley, and thyme to the thick broth. Dumplings are steamed to order so they remain fluffy when the dish hits the table.
On episode number five of Dish on the Dish, our bite-sized podcast spinning off from our biannual 100 Dishes issue, we'll hear from Stevenson himself on the story behind his famous chicken and dumplings, which he dishes out seasonally at Watershed on Peachtree.

More By This Writer
Wednesday April 4, 2018 04:13 pm EDT
Wednesday December 20, 2017 08:34 pm EST
Need some last-minute gift ideas for the foodie in your life? Atlanta chefs got you covered |
more...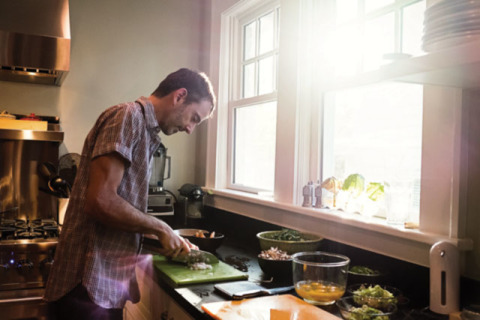 Tuesday December 12, 2017 11:16 pm EST
Tuesday December 12, 2017 11:16 pm EST
Wednesday November 29, 2017 04:26 pm EST
Search for more by Hilary Cadigan