Hey, that's no way to say goodbye!
Jeffrey Bützer laments Leonard Cohen's life in song
I fell in love with Leonard Cohen's music at a pivotal time in my life. I was 15 years old and looking outward to find inspiration, while looking deep within myself to find my own voice. Cohen quickly became the greatest of all of the songwriters I encountered. I admired his grace and poise and learned much from him as a person. He spoke with thoughtful and articulate grace, and above all else, he was kind. Even when talking about the atrocities of the world, he spoke with abstraction and rarely with vitriol. I admired him so much, when I was 19 years old, I even considered becoming a monk as he did.
My love for Cohen's work is blind and bears a complete lack of objectivity. It's the kind of love that allows one to see beyond the imperfections — to even celebrate the flaws — and defend them ("Jazz Police" and "The Captain" aren't that bad). I delved into his work while working as a film projectionist, which can be a lonely profession. I knew my wife, Melissa, but we were not together yet. I would sit in my little gray office and listen to his albums Songs of Leonard Cohen, Songs From a Room, and Recent Songs nearly every night one fall and winter. I felt cool and mature for liking his music. I didn't have his Wikipedia page or biography in my hand back then, so I could only imagine who Marianne, Suzanne, and Nancy were. Judging from his photos in the album sleeves, he seemed to be born an elder statesman, some amalgamation of a biblical character, Philip Marlowe, and Federico García Lorca. At a glance, his songs appear small. Inside, they are vast and filled with a sad, wry, self-deprecating warmth in his voice that is both haunting and beautiful. I only saw Cohen perform once in 2009 at the Fox Theatre. My wife was nine months pregnant with our first son, Francis. The show was mesmerizing, inspiring, and transcendent — the closest thing to a spiritual experience I have ever had.I once heard director Peter Greenaway speak about the death of his father. He lamented that all of his father's thoughts and ideas were now gone. I don't believe there is anything after death, so this echoed within me as I received the news of Cohen. I told Francis, now 6 years old, about his death and how we saw him when he was in the womb. He said, "Sorry, dad, but at least you still have all his songs to listen to."In October, Cohen released his final album, You Want It Darker, his most powerful album since 1992's The Future. The new album is fraught with string and piano arrangements I've wanted from him for years. He told the New Yorker he was ready to die, and you can hear the sentiment in every note of the album.

I always knew that one day the world would lose him. However, it seems unimaginable that he is not sprinting onto a stage in Barcelona with his charming smile and fedora, or drinking tea in a garden and scribbling in his notebook, wearing a suit and tie at 11 a.m. We will never have Leonard Cohen again, but we will always have his songs. — Sincerely, J. Bützer

Jeffrey Bützer is an Atlanta-based pianist and songwriter who performs with the Bicycle Eaters and the Compartmentalizationalists. He lives with his wife, Melissa, two sons, two cats, and two fish.
Jeffrey Bützer and the Bicycle Eaters play Hey, That's No Way To Say Goodbye: The Music of Leonard Cohen. Ft. Molly Harvey (the Residents), Ryan Peoples (Oryx and Crake), Nikki Speake (Midnight Larks), and more. Free. 9 p.m. Sat., Nov. 19. Star Bar, 437 Moreland Ave. N.E. www.starbar.net.
More By This Writer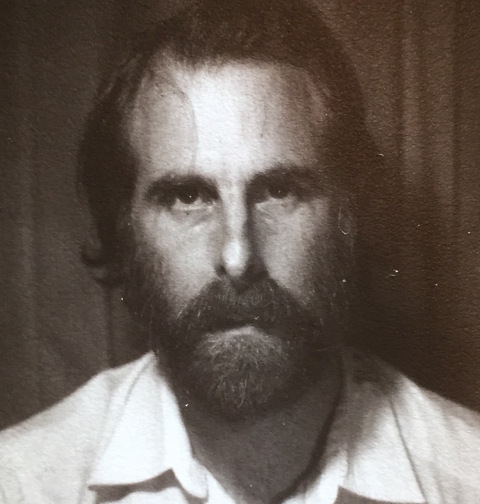 Friday August 9, 2019 11:51 am EDT
'The Mountain' director talks about his latest film, irony, spirituality, and more |
more...
Tuesday February 7, 2012 12:50 pm EST
Rocky Schenck
Crispin Hellion Glover
Crispin Glover is perhaps best known for his roles in blockbusters such as Charlie's Angles, Alice in Wonderland and of course, Back to the Future. But his scene-stealing characters in films like David Lynch's Wild at Heart and Jim Jarmusch's Dead Man hew slightly closer to the kind of experience he brings to the Plaza Theatre this week.
This Wednesday...
|
more...
Search for more by Jeffrey Bützer