Alejandro Escovedo weathers the storm
The Texas songwriter rediscovers his muse with 'Burn Something Beautiful'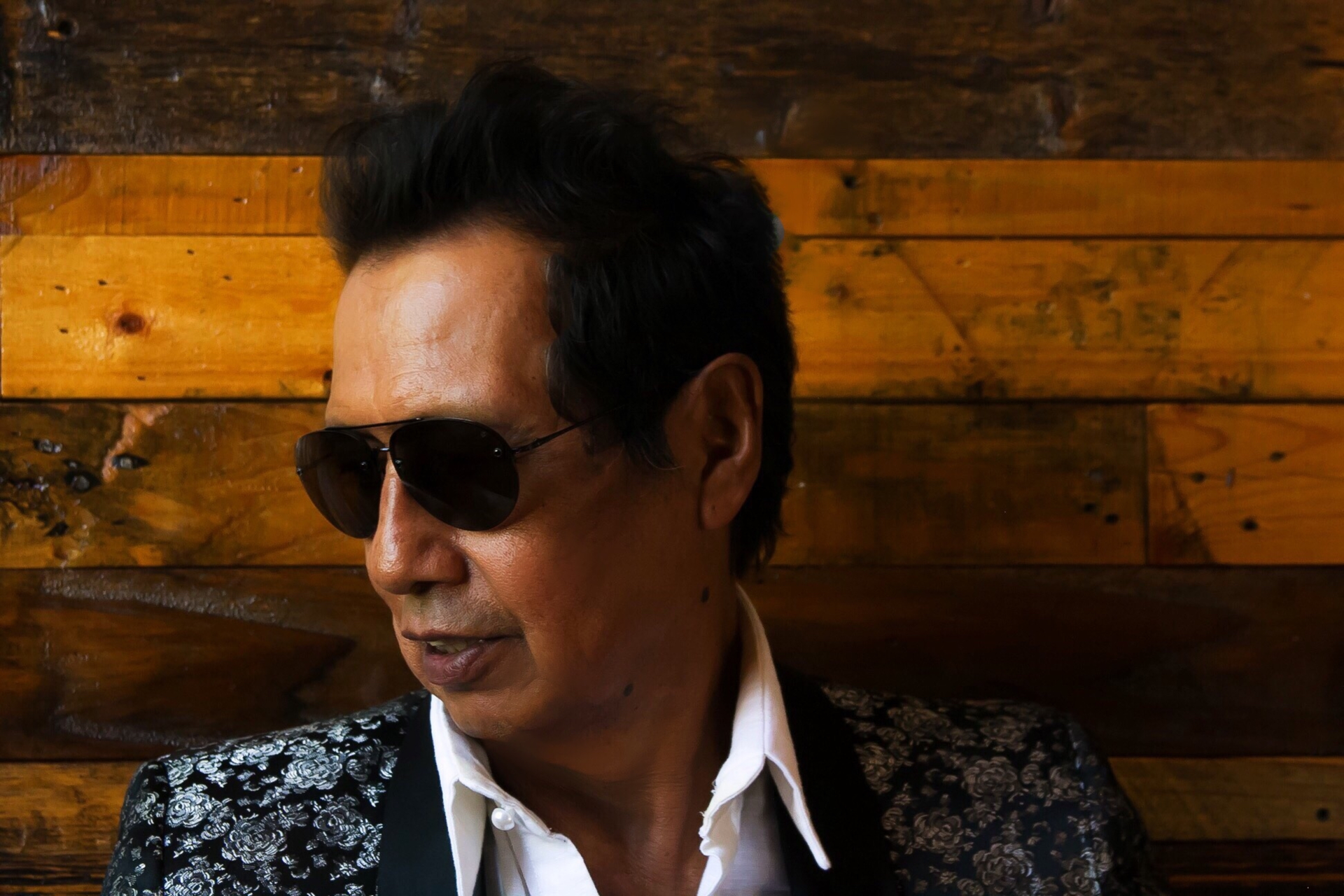 Since Alejandro Escovedo released his 2012 album, Big Station, the Mexican American singer, songwriter, and guitarist experienced his second brush with death. The first was a bout with Hepatitis C in 2003. But according to the cordial Texas-born musician he's since been cured. Then, in the Fall of 2014, he married his soulmate Nancy Rankin. Just when things were looking up, their Mexico honeymoon was interrupted by a devastating hurricane. Escovedo faced death for a second time, which proved even more paralyzing than his first episode. But Escovedo and his wife were successfully treated for the resulting Post-Traumatic Stress Disorder they suffered. In October 2016, Escovedo bounced back with a powerful new record, Burn Something Beautiful (Fantasy).
"The hurricane kicked my ass," Escovedo says. "Again, I realized how fragile life is. I didn't realize what was wrong or how severe the PTSD was until I started having seizures."
The episodes became so severe that he canceled one show just moments before he walked onto the stage to perform. He was on the road with former R.E.M. guitarist Peter Buck. "He remembered the trauma of his former drummer having an aneurysm on stage, so we cancelled the entire tour," Escovedo says.
Once diagnosed with PTSD, Escovedo and Rankin were given the needed Cognitive Behavior therapy that helped them overcome the trauma. "We were still in Austin at the time, and the SIMS Foundation helped us access therapy to get over it."
Escovedo and his wife moved to Dallas, leaving his Austin home of 35 years for a fresh start. The move was surprising to many, as Austin is known as the live music capital of the world. But Escovedo felt it was time to move on. "We needed something different," he says. "Not to be critical, but Austin has become inundated with people from other places, and the influx of money and increased property taxes has made it unaffordable for musicians and artists. There is a different attitude, and it's just not as creative as it once was. Austin is more like L.A. now."
Dallas has been invigorating for both Escovedo and his wife. "We live in an old hotel, and things are fresh to us," he says. "There is diversity in abundance in the Dallas music scene, which is sort of like being on a rollercoaster ride at times. It's more like 'Texas' than Austin."
Escovedo channeled his reinvigorated creativity by collaborating with Peter Buck and Scott McCaughey (Young Fresh Fellows, the Minus 5) in Portland, Oregon, where they wrote and recorded Burn Something Beautiful. "It was the perfect therapy for me," Escovedo says.
Joined on harmony vocals by Atlanta's own Kelly Hogan, Burn Something Beautiful is a thought provoking collection of biographical tunes, ranging from the morbid "Farewell to the Good Times" to the more optimistic "Redemption Blues."
Turning trauma into art has long been a source of great work. From beginning to end the album is catharsis for Escovedo. "Music is what we do and becomes who we are," he says.
Burn Something Beautiful is a shining example of healing through music.
Alejandro Escovedo plays City Winery on Thurs., Jan. 12, and Fri., Jan. 13. $32-$42. 8 p.m. With Peter Buck, Scott McCaughey, Kurt Bloch, John Moen, and the Minus 5. 650 North Ave. N.E. 404-WINERY1. www.citywinery.com/Atlanta.