Industry Insiders: Meherwan Irani
The owner and executive chef of Chai Pani and Botiwalla talks chaat, charity, and new restaurants to come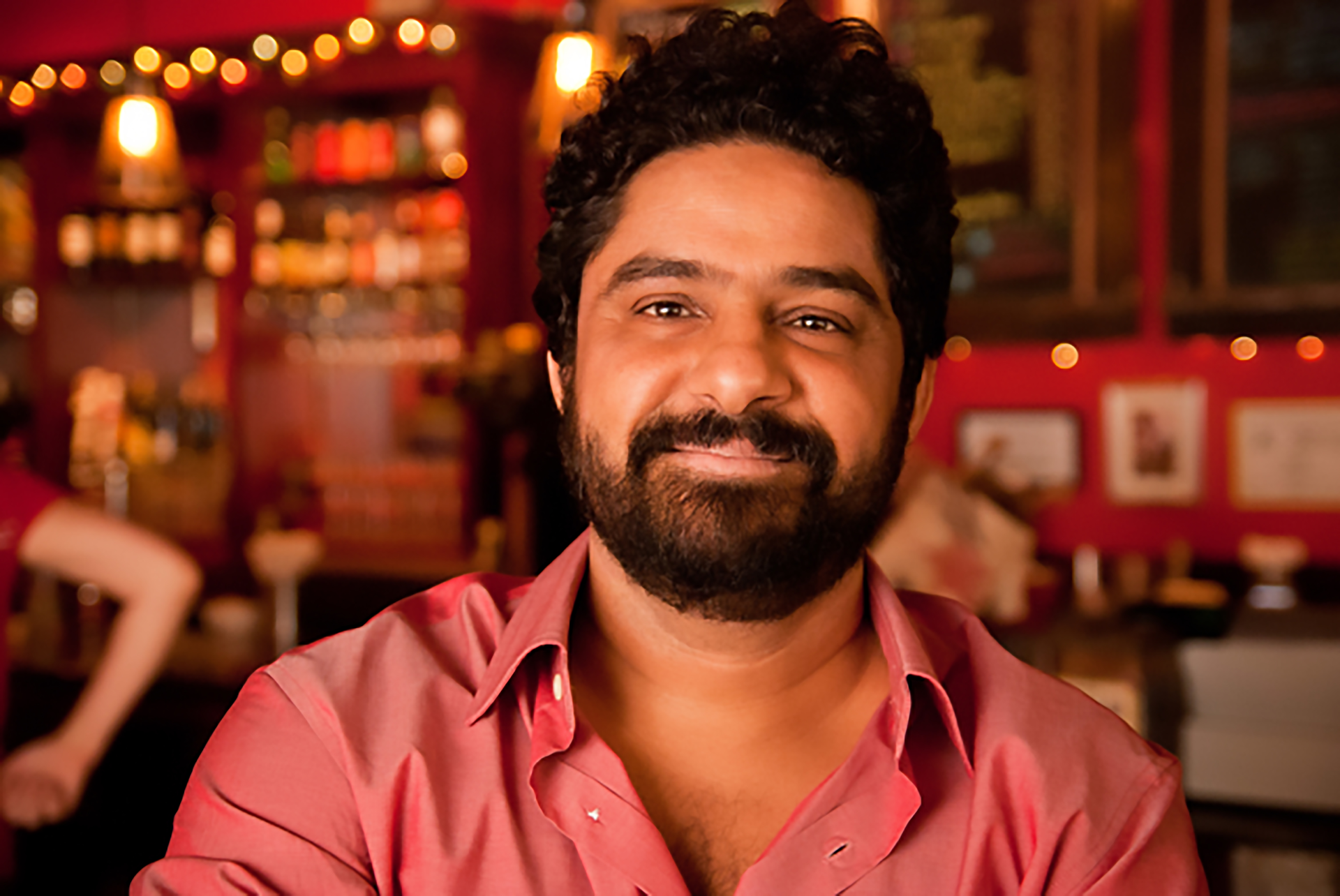 Born and raised in India, chef Meherwan Irani has not always been a chef; at least not professionally. He initially moved to the States for school, and spent the next 15 years working in sales and marketing before he finally decided to pursue his real dream: food. Irani started out bussing tables at a family friend's restaurant in Myrtle Beach, South Carolina, before falling in love with the owner's daughter Molly. They married and eventually moved to Asheville, North Carolina, where Irani quit his day job and took his dream to the next level: he wrote up a business plan, hired staff, grabbed some property and with Molly's help opened his first Chai Pani in downtown Asheville in 2009.
The restaurant's menu — comprised of Indian street snacks known as "chaat" and family style meals known as "thali" — stretched far beyond the typically narrow interpretations of Indian food in America, and was a near instant success. A few years later, Irani and his team relocated to open a second Chai Pani in downtown Decatur with equal success. In 2015, he teamed up with chef Elliott Moss to open Asheville's Buxton Hall Barbeque, and last year, he tripled down on Indian street food with Ponce City Market stall Botiwalla. Today, with two James Beard nominations, four restaurants, a catering company, and even more concepts in the works, Irani is a busy dude, but took some time to chat with CL about his future plans and favorite local hotspots.


What takes up most of your time these days?
Working on rewriting the menus at Chai Pani for 2017. So a lot of food testing and conceptualizing. I'm also getting ready for a trip to India for another food-tour to get inspired and discover new ideas.
What accomplishment are you most proud of to date?
Wow. That's a tough one — there's a lot to be grateful for and proud of. I'd say the back-to-back James Beard Foundation nominations for Best Chef Southeast are at the top of the list. Probably because it was an acknowledgement that Indian food is finding its place at the table. It's one of the great cuisines of the world and I'm so proud to elevate and expose it in a new and different way. Along with that I'm incredibly proud of my core team, many of whom have been with me from day one. I couldn't imagine doing this without them.
What do you have planned next? 
How much time do you have?!? More concepts on the way. Definitely planning to open another restaurant in ATL and looking to also do something OTP. Looking at other metro markets to bring a Chai Pani or Botiwalla there. Looking at new spaces to expand Buxton Hall's catering business. Looking at new spots to expand Chai Pani's catering business. We also have a few more exciting opportunities in the works. Forming a charitable foundation in 2017 to work with childhood hunger in our communities.
Favorite place to eat lunch under $10? 
Lee's Bakery. I'll eat there and then typically take home about five or six banh mis for later.
Go-to after work watering hole? 
The Pinewood in Decatur. It's walking distance from Chai Pani, I can usually nab a seat at the bar, and the drinks are killer. If I'm at Botiwalla in Midtown, then it's usually Biltong Bar. I also love Kimball House but I don't know if they want to be called a watering hole!
Top guilty pleasure? 
Antico Pizza. I usually eat an entire pie by myself. It's also a kind of restaurateur-nerdy guilty pleasure to watch their operation. Those guys are a well-oiled machine — makes me insanely jealous of the simplicity and elegance of the entire process. My owner brain can't but help do the math on the sales and calculate labor costs as I time how many pizzas they make and sell a minute!
Restaurant or bar that keeps you coming back for more? 
There's so many great restaurants in ATL with so many ridiculously talented chefs that it's hard to pick one over the other, but I'm often surprised at how regularly I end up at Empire State South. I'll find myself there for dinner if I'm taking someone out, for drinks if I'm meeting someone, and for breakfast if I'm by myself.
Best food-related nonprofit? 
The Giving Kitchen. Our industry is often a subsistence living for many. Line cooks, servers, dishwashers, and bussers rarely have health insurance, benefits, or savings for emergencies. And the work is hard, stressful, physically demanding, and accidents do often happen when working with fire, knives, slippery floors, etc. So when a health crisis (or any kind of crisis) happens to a restaurant worker, there's often no safety net outside of family or friends. So I love that the Giving Kitchen works to provide emergency grants for those unanticipated emergencies and is a community based movement to help and give back to the industry.
More By This Writer
Wednesday April 4, 2018 04:13 pm EDT
Wednesday December 20, 2017 08:34 pm EST
Need some last-minute gift ideas for the foodie in your life? Atlanta chefs got you covered |
more...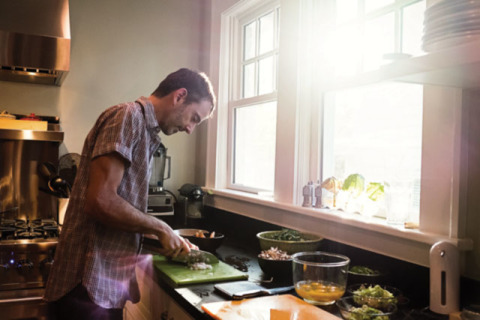 Tuesday December 12, 2017 11:16 pm EST
Tuesday December 12, 2017 11:16 pm EST
Wednesday November 29, 2017 04:26 pm EST
Search for more by Hilary Cadigan