Words and music by Jimmy Webb
The celebrated songwriter takes a lifetime of stories on the road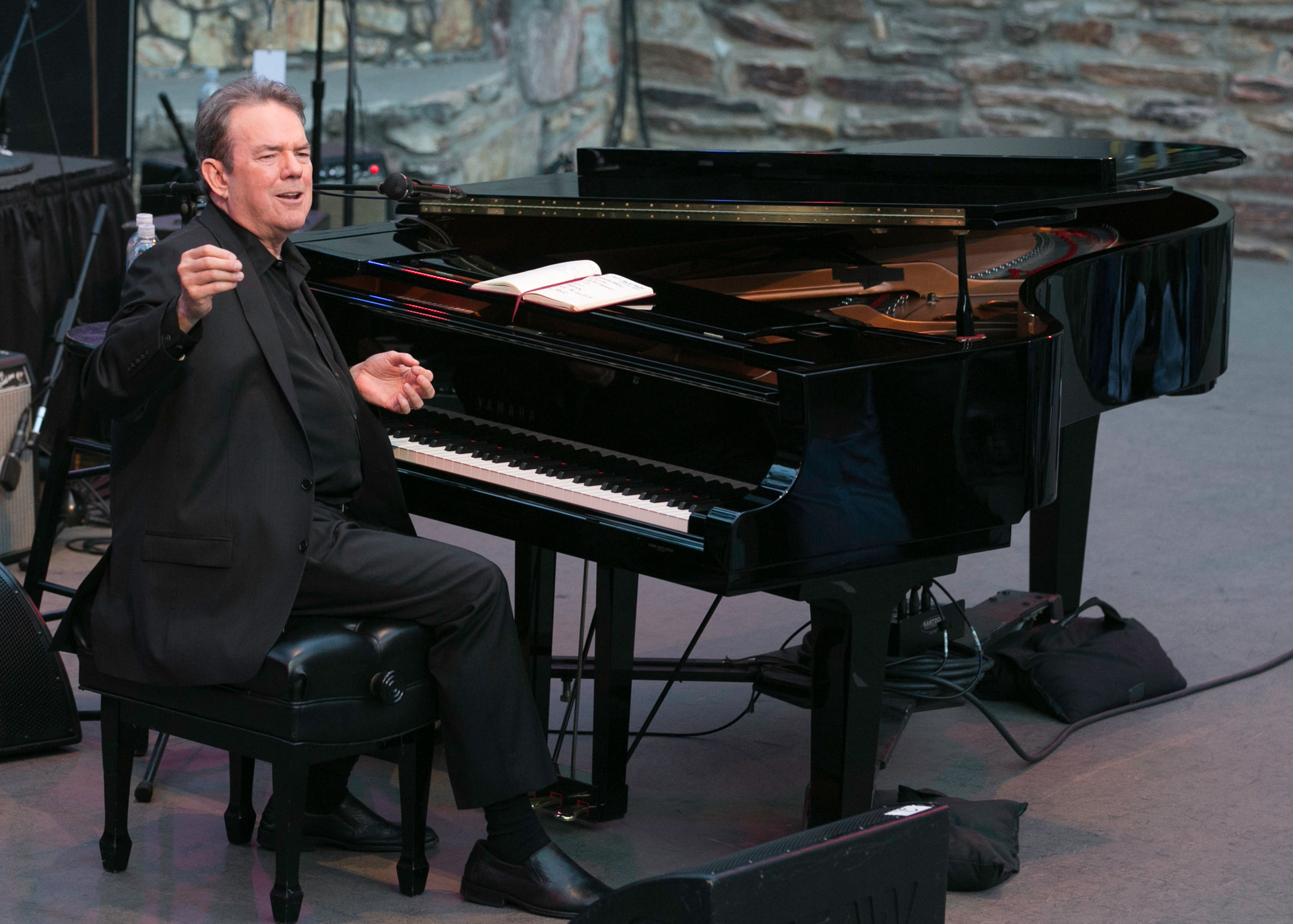 Jimmy Webb is a consummate storyteller. This should come as little surprise, though. As a multiple Grammy Award-winning songwriter, he penned some of the most enduring songs of the 20th century, including "Wichita Lineman," "Up, Up and Away" and "MacArthur Park." And though he's long had a recording and performing career of his own, Webb, now 70 years old, has also composed hits for some of the biggest names in pop music. Over the course of his more than half-century as a songwriter, Webb has written songs that have been recorded and/or performed by artists as diverse as Isaac Hayes, R.E.M., Amy Grant, Rosemary Clooney and Joe Cocker. He has also embarked on ambitious projects including classical composition, film scoring and writing for stage musicals.
And for every song he's written, Webb has a fascinating story to accompany it. His concerts are peppered with anecdotes about many of his best-loved songs, giving the audience a peek behind the curtain into that world, one where you're sitting in a room with Frank Sinatra, and you're playing a song for him. Webb describes how that felt for him, a then-20-year-old kid. "Hopefully it educates, it entertains and it's not too long-winded," Webb says with a chuckle. "I play a lot of songs; I could do two hours of music. But the stories are the easiest part." With more songs and stories than he could possibly share in one evening, his current tour highlights some of his favorites. Webb's folksy storytelling at the piano will whet listeners' appetites for more. Not coincidentally, his memoir, The Cake and the Rain, will be published by St. Martin's Press on April 18. Among Webb's best-known songs are those he wrote for '60s and '70s pop and country singer and guitarist Glen Campbell. Growing up in rural Elk City, Oklahoma, Webb was a fan of Campbell's music since hearing his 1961 debut single, "Turn Around Look At Me." He recalls one night when he was 14 years old: "I got down on my knees by my bed and said, 'Please, Lord, let me write a song for Glen Campbell.'"

Less than seven years later, his prayer was answered with a smash success, Campbell's recording of Webb's original tune "By the Time I Get to Phoenix." Not long after, Webb heard from Campbell again: "I need a follow-up. Can you make it geographical?" Webb obliged. "I wrote 'Wichita Lineman,' which is sort of geographical," he says.Another Webb-written smash for Campbell, "Galveston," soon followed.

Webb's career is filled with other hit songs as well. The 5th Dimension's "Up, Up and Away" earned a platinum record and Grammy Award. "MacArthur Park" was a hit at least three times — and with three very different arrangements for actor Richard Harris, country superstar Waylon Jennings and disco diva Donna Summer. Now 70 years old, Webb is modest about his abilities. "Most of the songs that I've written in my life, I've just written right off the top of my head," he says. "I let them hit the ceiling, and whatever happens to them, happens to them."
Jimmy Webb. $40-$46. 7:30 p.m. Fri., March 10. Eddie's Attic, 515-B North McDonough St. Decatur. 404-377-4976. www.eddiesattic.com.
Jimmy Webb. $27. 7:30 p.m. Sat., March 11. Ellijay Elementary School Auditorium, 32 McCutchen St., Ellijay. 706-635-5605. www.gilmerarts.org.