SEE & DO: Barrel of Laughs
Sip on an Atalanta or a Minotaur and get ready to laugh at Orpheus Brewing's Barrel of Laughs on Wed., Jan. 24.
With the new alcohol laws firmly in place, Atlanta's breweries have become an even hotter destination for a less-than-ordinary night out. These houses of hops transform into art studios, yoga studios, and game rooms; now, every other Wednesday night, Orpheus Brewing moonlights as a comedy club. Stand-up is back at the ITP brewery, hosted by the dynamic duo Damon Sumner and Nathan Owens. Two-thirds of the comedy/sports podcast "Fourth and Ten," Sumner and Owens' clear chemistry spearheads a small-batch collection of the ATL's funniest, including Greg Behrens, Ian Aber, and upcoming headliner Samm Severin. Sip on an Atalanta or a Minotaur and get ready to laugh.
More By This Writer
Saturday December 8, 2018 10:24 am EST
Everyone's favorite know-it-all swings by Center Stage on December 14 |
more...
Thursday December 6, 2018 09:51 am EST
A product of the Chicago stand-up scene, Beth Stelling seems destined for greatness. Her second album, "Simply the Beth," and Comedy Central half hour special were lauded by Splitsider and The Interrobang as one of the best for 2015. Since then, Stelling has been regaling audiences with her Midwestern charm and wit on Netflix's "The Stand-Ups," "Conan," "Jimmy Kimmel Live," as well as writing... |
more...
Wednesday October 10, 2018 10:27 am EDT
A double-header of delightfully weird and unique brand of stand-up to Atlanta |
more...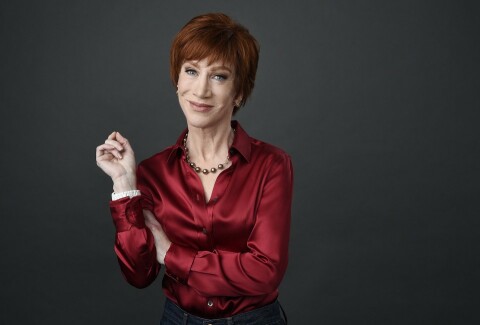 Tuesday September 18, 2018 01:28 pm EDT
The edgy comic stops by ATL on her 'Laugh Your Head Off' world-wide tour |
more...
Friday August 31, 2018 05:00 am EDT
The dynamic duo swings into East Atlanta Village on Aug. 31 |
more...
Search for more by Olivia Cathcart