SEE & DO: Guy Branum
Guy Branum headlines four nights of laughs at Midtown's Laughing Skull Lounge.
LA-based comedian Guy Branum leapt into the national audience as the "staff homosexual" on E!'s former late-night show, "Chelsea Lately." The panelist and writer since penned jokes for shows like "The Mindy Project," "Totally Biased with W. Kamau Bell," and more, but now, Branum is the face of his own series. Rampant in his passionate and crafty stand-up is a love of pop culture which Branum goes on to celebrate in his hybrid TruTV late-nighter, "Talk Show the Game Show," which turns celebrity quips and quirks into points. The second season premieres this April, but you can see the host this January when Branum headlines four nights at Midtown's Laughing Skull Lounge.
$18-$26. Thurs.-Sun., Jan. 25-28. Laughing Skull Lounge, 878 Peachtree St. N.W.
More By This Writer
Saturday December 8, 2018 10:24 am EST
Everyone's favorite know-it-all swings by Center Stage on December 14 |
more...
Thursday December 6, 2018 09:51 am EST
A product of the Chicago stand-up scene, Beth Stelling seems destined for greatness. Her second album, "Simply the Beth," and Comedy Central half hour special were lauded by Splitsider and The Interrobang as one of the best for 2015. Since then, Stelling has been regaling audiences with her Midwestern charm and wit on Netflix's "The Stand-Ups," "Conan," "Jimmy Kimmel Live," as well as writing... |
more...
Wednesday October 10, 2018 10:27 am EDT
A double-header of delightfully weird and unique brand of stand-up to Atlanta |
more...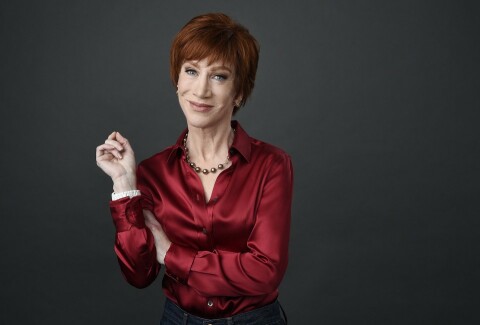 Tuesday September 18, 2018 01:28 pm EDT
The edgy comic stops by ATL on her 'Laugh Your Head Off' world-wide tour |
more...
Friday August 31, 2018 05:00 am EDT
The dynamic duo swings into East Atlanta Village on Aug. 31 |
more...
Search for more by Olivia Cathcart