The politics of pot - March 28, 2017
Promises and pipe dreams for marijuana in Georgia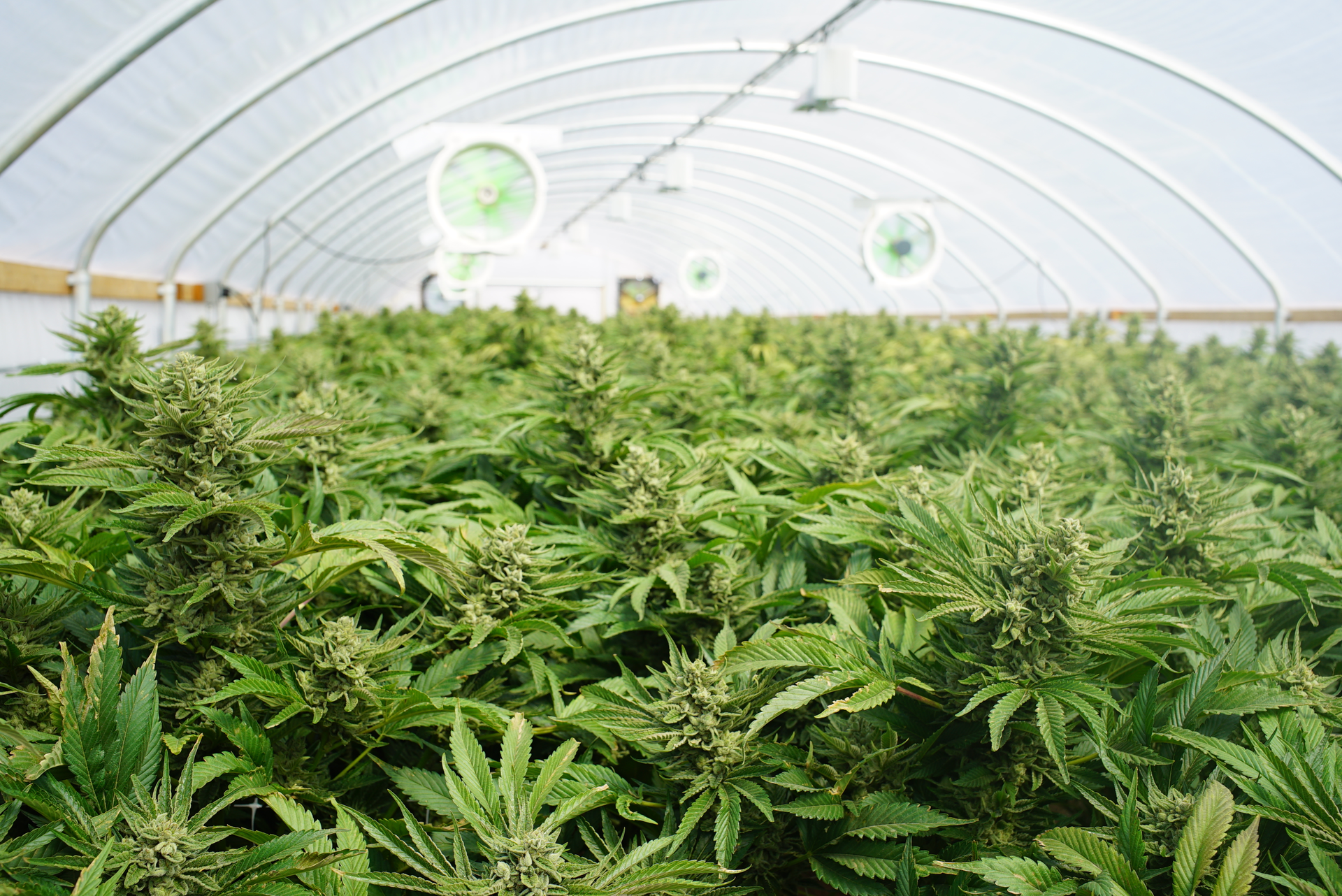 Georgia won't be legalizing weed any time soon, but a handful of bills addressing the taboo plant came down the pike this legislative session, and one sits on Gov. Nathan Dealbs desk. Some lawmakers wanted to make medicinal cannabis oil available to a broader scope of patients. Some sought to relax penalties for people busted for possession. And there was even a push to get marijuana growing in Peach State soil.
The future of medical marijuana
Politicos on both sides of the aisle seem to be warming up to the idea of medical marijuana, says Charles Bullock, a University of Georgia political science professor. Legislative drafts without the word bmedicalb printed on them, however, didn't fare so well, during the climb to the governor's office. State Rep. Allen Peake, the Macon Republican who championed Georgia's first medical marijuana legislation in 2015, stepped to the plate again this year, attempting to expand the list of ailments that can legally be treated with low-THC cannabis oil. (FYI: THC is the chemical in weed that gets users stoned.) Peake's bill, House Bill 65, would have added eight conditions to the list of illnesses a person must have to qualify for the statebs medical marijuana registry. But on March 16, HIV and autoimmune diseases were scrapped from the list of additions when Savannah Republican state Sen. Ben Watsonbs Senate Bill 16 adopted most of HB 65bs language b effectively killing the House version.
SB 16 initially caught the ire of some Georgia weed law reformists due to a clause that would have lowered the legal limit of THC in the medical oil from 5 percent to 3 percent. But after the bicameral compromise, that amendment is gone and Tourettebs, Alzheimerbs, AIDS and a few other conditions have made the jump to the Senate's stab at expanding the registry. The bill cleared the legislature on the last day of the session and awaits Deal's deliberation.
Peake, however, canbt see where Watson conjured the 3 percent figure. "There hasnbt been a safety issue or a public health risk," he tells CL. bThere haven't been any DUIs that I know of from people using medical cannabis oil at 5 percent." But federal drug laws are still a thorn in the side of Georgians with medical marijuana prescriptions. So Peake whipped up another bill that could have pacified people who risk arrest to get medicine for themselves or their children. House Resolution 36 lobbed the idea of a state referendum to determine if residents want a government-regulated, in-state cultivation system to grow and distribute medical marijuana. If the bill passed and voters supported the measure, taxes from the sale of cannabis would have been funneled into drug treatment programs. But it never earned so much as a hearing.
"Two strong forces in our state who are adamantly opposed to growing marijuana even for medicinal purposes: the sheriff's association, law enforcement, and many faith-based organization's" says Peake. Those two groups have a tremendous amount of influence in Republican circles."
Virginia Galloway, regional director of the Faith and Freedom Coalition (FFC), said "the conservative group is opposed to medical marijuana efforts because therebs scant scientific research on the repercussions of using the drug as medicine. Plus, it's still federally illegal. I have a real concern with adding any condition because the medical studies have not been done. The physicians who specialize in these areas, their organizations have come out against adding marijuana as a treatment," she says, citing a report by the American Epilepsy Society (AES) which suggests cannabis oil might have had adverse side effects on children.
The epilepsy specialists in Colorado have been at the bedside of children having severe dystonic reactions and other movement disorders, developmental regression, intractable vomiting and worsening seizures that can be so severe they have to put the child into a coma to get the seizures to stop,b according to the 2015 statement from then-AES President Amy Brooks-Kayal, which suggests cannabis was the cause.B data-embed-
Another weed-related bill that caught some decent traction this year, HR 340, will urge Congress to reschedule cannabis so itbs no longer classified alongside heroin and ecstasy as a highly addictive drug with no health benefits. The House adopted the resolution on Day 40.Galloway says the FFC wouldnbt fret if the feds rethink marijuanabs place on the Drug Enforcement Administrationbs naughty list, since reclassifying the plant to a lower tier would allow it to be studied without research institutions having to worry about losing U.S. funding for breaking the law.B Bullock says, if Georgia law allows for the prescription and use of medical cannabis oil, itbs only logical to produce the product in the state, but thatbll never be an easy sell to some conservatives. Some opponents claim legalizing cannabis cultivation could send Georgia down a slippery slope to legalized recreational use.B Mike Griffin, spokesman for the Georgia Baptist Convention, another right-leaning advocacy group, says the organization catches flak for fighting the idea of a marijuana cultivation model in Georgia. But, like Galloway says, the law is the law.
"I donbt know any way to change that unless they change the federal scheduling," Griffin tells CL. "We certainly share peoplebs concern, and webre not in any way putting those parents down for doing what they feel they need to do to get adequate medical care. But we need to draw the line somewhere to prevent full-blown recreational use."
Yet recreational legalization aspirations are scarce in Georgia, and they tend to die young at the Gold Dome. Nevertheless, one Democratic SB 16 backer says she thinks the state is dragging its feet on marijuana reform. State Sen. Nan Orrock from Atlanta, says: bFar more people support the medicinal access than do the recreational use b& but I feel like we need to move out of the dark ages with marijuana.bOrrock says, were she a House representative, she would have signed Peakebs cultivation bill. But shebs also open to taking weed law reform to its extreme, noting that states with recreational weed legality b bthat are ahead of Georgiab b have enjoyed an economic boost from their lax laws. bIt jump-starts a new sector of the economy,b Orrock says. bLook at Colorado; itbs an entrepreneurial engine.b Most local lawmakers, however, arenbt so gung ho.
The fight to reduce weed penalties
State Sen. Harold Jones, D-Augusta, just wants minor pot possession charges to stop pinning people with felonies. To curb the tribulations of being cuffed for holding cannabis, Jones introduced SB 105, which aims to make possession of less than two ounces of grass a misdemeanor. It cleared the Senate Judiciary Committee in early March but never made it off the Senate floor. If ratified, SB 105 could yield fines of up to $300 to people caught toting less than a half-ounce of weed. Should they be found with more than two ounces, offenders could be jailed for up to a year or charged a $1,000 fine. Right now, Georgia law can plant people in jail for up to 10 years for the felonious act of holding more than an ounce.But Jones says making weed possession a mere ticketable offense, as policymakers have pitched in the past, bis probably a difficult pill to swallow b and not to just get it through the state legislature. I always hesitate to dictate what counties or localities are going to do. I would just like possession to be a misdemeanor, but as far as how they determine how to make that initial detention, I can leave that up to them.bCue Atlanta Councilman and mayoral candidate Kwanza Hall with localized goals to dampen the drag of being busted for bud. Hebs been concocting a city ordinance proposal to repeal a whole slew of Atlanta laws he says are used to target people of color and other marginalized groups. The so-called quality of life ordinances that Hall seeks to strike down are laws that are disproportionately enforced upon black people in Atlanta, especially those who live in lower-income neighborhoods. Such laws include spitting, jaywalking, loitering and carrying weed.Atlantabs detention center is frequently filled with far more African-Americans than people of other ethnicities, and police reports from 2012 to 2015 show that black people were locked up in the city jail for minor pot possessions about 14 times more than white people, according to documents pulled by Marshall Rancifer, founder of the Justice for All Coalition.Local activists recently reignited the fight to further Hallbs criminal justice reform plans after Deaundre Phillips, a 24-year-old black man, was shot to death by plainclothes Atlanta police officers. The cops said they smelled marijuana coming from the car Phillips was in, although that allegation has been disputed by family members.So Hall is drafting legislation to reduce the punishment for marijuana possession in Atlanta. bWebre not decriminalizing,b he says, bbecause that would still be in violation of federal or state law. But we can reclassify marijuana to a point that it is not a jailable offense ... and it will alleviate some of the pressure that is caused on black and brown Atlantans who are penalized in a greater number and percentage than everyone else in our city.bAnother mayoral contender, State Sen. Vincent Fort, D-Atlanta, is not only backing SB 105 but also made weed decriminalization a centerpiece of his campaign. bMy proposal could make possession of recreational amounts of marijuana a citable offense,b he says. bNo arrest, no finger-printing, no mug shot.bBut the election to seat the next mayor is seven months away, and sine die is here again. Bullock says he doesnbt know if Dealbs pen will grace any weed bills this year, but he thinks the Georgia legislature is getting used to talking politics about pot.

bI think any changes will make a small step, but a step in the right direction in terms of accessibility to medical marijuana,b he says. bItbs coming incrementally.