Neighborhood Eats: Clarkston
Mayor Ted Terry shares his favorite spots to eat and drink in America's most diverse square mile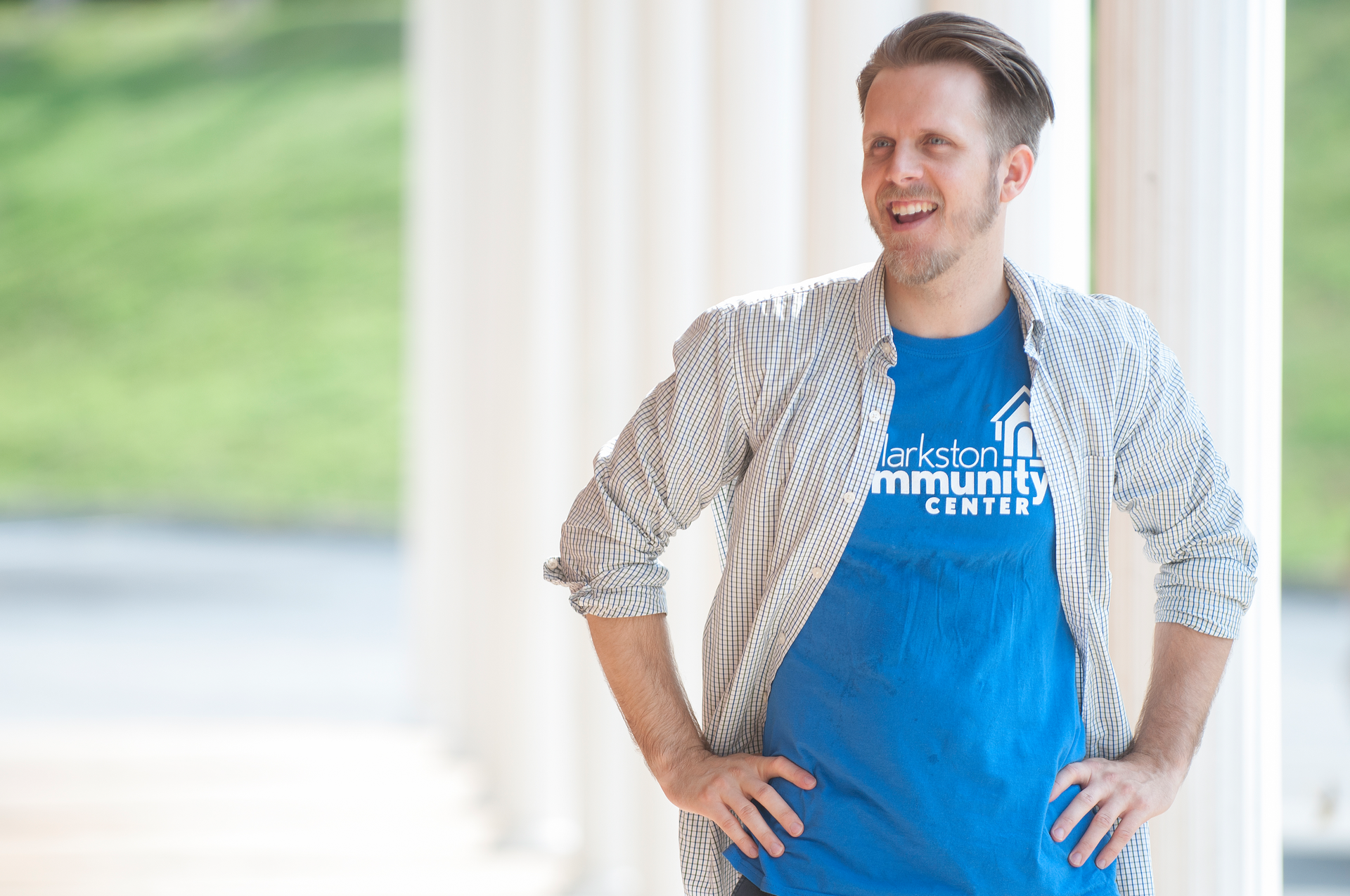 Located just east of I-285, the tiny city of Clarkston has been called the most diverse square mile in America, gaining a global reputation for its decades-long history of welcoming immigrants and refugees with open arms. The result is a city where residents speak 60 different languages, and excellent international eats hide around every corner.B
Clarkston mayor Ted Terry, the youngest in the citybs history and the second youngest in the state, has called Clarkston the bEllis Island of the South.b Before his election in 2013, he worked in the public service sector, doing everything from human rights and environmental nonprofit consulting to campaign organizing for state reps and a U.S. congressman. He also has a degree in food science and nutrition and subscribes to a vegetarian diet.
bRemoving meat was a challenge at first, but it enabled me to be more adventurous with foods and recipes I never would have discovered otherwise,b he says. bThis includes delving into many ethnically diverse dishes from all over the world b something that probably prepared me somewhat for being mayor of such an ethnically diverse town as Clarkston. Enjoying other culture's foods leads to mutual respect of our differences and enables compassion and peace to interweave amongst our different backgrounds.b
With all this in mind, Creative Loafing caught up with the mayor to find out some of his favorite culinary destinations in and around the multicultural dining destination that is Clarkston.
No value assignedKathmandu Kitchen
Originally from Bhutan, owner Arjun Khapangi also identifies with the Nepali culture and has created a casual atmosphere with American-style service. The lunch buffet has a hodgepodge of lamb, chicken and vegetarian options, with dessert and all the naan you can eat.
Terry says: bBest Himalayan food in Atla[]nta, hands down. You will see many from the Nepali and Bhutan community gathered here in the evenings watching soccer matches on the big screen, or if you are lucky, you might catch a Bollywood screening one night, projected on a massive 20-foot screen in the corner of the restaurant.b
Terry orders: Malai kofta curry, veggie momo (Himalayan dumplings) and garlic naan
926 Montreal Road E., Clarkston. 678-732-3449. www.ktmkitchen.com.
No value assignedAbyssinia CafC) Grocery
Owner Eskinder "Alex" Tsegaye left Ethiopia during the countrybs civil war, landed in Clarkston eight years ago and has been serving up traditional injera-based dishes from his homeland ever since. Named after the former kingdom that spanned Northern Ethiopia, Abyssinia also doubles as a grocery store where you can buy coffee and other East African staples.
Terry says: bSeating is limited and usually fills up in the evening time with a large Ethiopian community, however, lunch is a breeze.b
Terry orders: Vegetarian injera platter (off-menu) with tofu and a double espresso
926 Montreal Road E., Suite 3, Clarkston. 404-296-9014.
No value assignedRefuge Coffee Co.
According to the mayor, the Refuge Coffee truck acts as the de facto town square in Clarkston. All brewing takes place out of a remodeled 1950s gas and service station.
Terry says: bOwner Kitti Murray is on a mission, and not only offers up every type of barista brewed coffee drink you'd want, she is providing a living wage, job training and lifelong connections for some of Clarkston's newest arriving refugees. Itbs a wonderful place to hold an event, meeting or just hang out on the couch in the service bay for a relaxing iced herbal tea on a warm spring afternoon.b
Terry orders: The Mayor's Special b a morning bun heated up and a medium black coffee
4170 E. Ponce de Leon Ave. N.E., Clarkston. 929-314-4837. www.refugecoffeeco.com.
No value assignedBrockett Pub
Classic American pub fare comes with a few international twists. Red and John Gagne, the owners, have lived in Clarkston for over a decade.
Terry says: bThey serve everything youbd expect to get at a bar and restaurant: hamburgers, nachos, French fries and cold draft beer, but with ethnic flare and top chef style. Red's mother is from Lebanon and her homemade falafel recipe is the best in Clarkston.b
Terry orders: Vegetarian nachos and a draft beer
4522 E. Ponce de Leon Ave., Clarkston. 770-938-1080.B www.brockettpub.com.
No value assignedMerhaba Shawarma
Originally from Eritrea, owner Manna Samuel renovated a former shack of a building in downtown Clarkston, right next to an old auto repair shop, with about five parking spots and a small dining area. Now the spot is known for its garlicky chicken shawarma and neighborly atmosphere.
Terry says: bWalking into the yellow painted eatery, you will be wafted with scents of lamb rotisserie and French fries and greeted by the smile of lovely Manna and her charming East African hospitality.b
Terry orders: The falafel (ask for the special sauce), Orange Fanta, grape leaves and baklava for dessert
4188 E. Ponce de Leon Ave., Clarkston. 404-228-2644.B www.merhabashawarma.com.
---