Dogs worth the drive
Felicia Atkinson of Smyrna's Original Hot Dog Factory offers gluttony with a side of cheer
MUST LOVE DOGS: Felicia Atkinson of The Original Hot Dog Factory poses with bestseller the Taco Dog.
Not many things are more American than hot dogs, and the Original Hot Dog Factory in Smyrna is just about as American as it gets. Though the restaurant bills its hot dogs as "gourmet," don't expect to find a frou-frou setting. The strip mall it sits in is nondescript, and inside the small storefront the décor is basic black and white. All the better for focusing on your feast: hot dogs piled high with a variety of topping combinations, burgers, and fried Oreos.
But the Original Hot Dog Factory's charm extends beyond even these gluttonous offerings. To really appreciate the place, you must meet proprietor Felicia Atkinson, perhaps one of the coolest women currently flying under the radar of Atlanta's restaurant industry.
Behind the corrugated metal counter and beneath a large sign that reads "ORDER HERE," you'll find Atkinson nearly every day, chatting with customers like old friends. Her uniform is your standard black T-shirt and pants, but her bright smile and warm personality radiate right through.
Born in the coastal town of Lucea, Jamaica, Atkinson moved to Warner Robins, Georgia, in 2007 with her father, an engineer at Robins Air Force Base. She acclimated quickly to American culture. High school is an awkward time for anyone, and leaving your childhood home behind to move to a new country adds an extra challenge, but Atkinson says she leaned into her new situation, taking Advanced Placement courses and pushing herself in ways she never did back in Jamaica.
"Once I got here, I felt like no challenge was too big," she recalls. Eventually, hard work paid off with a full scholarship to Fort Valley State University where she graduated in six semesters with a degree in biology. Upon graduation, she jumped into a joint program between the University of the District of Columbia and Georgetown, where she earned her masters in cancer studies.
Atkinson planned to follow that degree immediately with medical school, and says "the dream is still alive," but after her intensive undergraduate and graduate studies (not to mention the financial burden of more schooling) she decided what she needed most was a break. "My goal was to go to medical school, but I didn't want to start it and be burnt out," she says. "I wanted to do something fun and different."
So, she linked up with Dennis McKinley, a serial entrepreneur, and worked at one of his hair salons in New York City for awhile before realizing she wanted to come back to Georgia. The timing was right; McKinley had recently purchased a hot dog restaurant, and knew that with her interest in food and budding entrepreneurship, Atkinson would be the perfect person to run it.
Though not a trained chef, Atkinson — pardon the expression — relished the opportunity to run a hot dog joint. She comes from a family full of female chefs, and back in Jamaica spent a lot of time with her grandmothers in the kitchen, observing and learning their techniques. More inspiration was found in her aunt, Irma Norman, who was a chef at Half Moon, a luxury resort in Montego Bay where she cooked for celebrity guests like Beyoncé.
"I thought, it'll be fun, it'll be like not even working," Atkinson laughs. Together, she and McKinley revamped the menu, going for a geographical theme with hot dogs like the Detroit Coney, the Carolina Slaw Dog, the Texas Rodeo, and the Italian.
One of the menu's highlights is the Jamaican Jerk Chicken Dog, an homage to Atkinson's roots. A chicken sausage is fried, split open, and seasoned with jerk spices. After a stint on the char-broiler it's topped with grilled pineapples, onions, and island sauce — a tropical package that may have diners dreaming of warmer days. The Street Polish Dog, with Polish sausage on a poppy seed bun, is another standout, topped with grilled onions and sport peppers. Vegetarians can opt for the San Francisco Veggie Dog with brown mustard, onion, lettuce, and tomatoes. There's even a house salad, because, as Atkinson says, "every menu should have a salad" — but that really shouldn't be the reason you visit.
Amid the recent wave of health-focused restaurants opening in Atlanta — and gourmet burger joints priding themselves on their organic, all-natural, free-range meats — Original Hot Dog Factory's unapologetic indulgence feels like a refreshing throwback. The meat doesn't come from anywhere special, and there isn't a health halo around those sweet potato fries. It's a bit strange perhaps, when you consider Atkinson's background in cancer studies, but when I ask her about it she just chuckles: "I believe balance is everything." After all, she points out, Betty White made it to 96 on a steady diet of vodka and hot dogs.
Atkinson feels lucky to come from a family of immigrants that encouraged her to pursue entrepreneurship. "I guess from an immigrant's perspective, a lot of people say their parents expect them to get a professional degree and go be a doctor or lawyer or something," she says. "I feel like in this day and age more of the seasoned folks are seeing that entrepreneurship is on the rise. It's major." She says that while her dad was initially worried about her decision to hold off on medical school, "now he's super excited and happy to see where Dennis and I take it."
Nearly two years into running the restaurant, Atkinson still doesn't think of her job as work. "No matter the challenges that arise, I'm still driven. I still love this place, and I love cooking. So even if it gets rough and tough, it's something I believe in so much and I'm willing to do what I need to do."
Want to try a dog but don't feel like driving out to Smyrna? You're in luck. The second Original Hot Dog Factory opens this month on Georgia State University's campus. With a bevy of hungry college kids and a high level of foot traffic, Atkinson says, it seemed like a natural next step. After that, the goal is to sell franchises … and then maybe medical school.
The Original Hot Dog Factory, 1529 Spring Rd. S.E., Smyrna. 678-293-6099. www.theoriginalhotdogfactory.com
More By This Writer
Tuesday July 10, 2018 02:32 pm EDT
The newly re-opened hotel is a stylish spot to throw back a few |
more...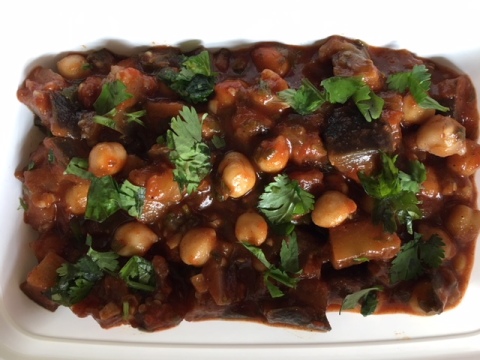 Tuesday June 12, 2018 03:38 pm EDT
The ever-changing food court has a few new faces |
more...
Monday April 16, 2018 05:00 am EDT
Where to find Atlanta's best portable treats from around the globe |
more...
Thursday December 14, 2017 07:36 pm EST
Downtown Decatur's newest salad, poké, and juice bar offers more than meets the eye |
more...
Thursday December 14, 2017 12:54 pm EST
Lean into the season with one of these locally made and oh-so-festive sippers |
more...
Search for more by Lia Picard
array(7) {
  [0]=>
  int(242)
  [1]=>
  int(244)
  [2]=>
  int(245)
  [3]=>
  int(621)
  [4]=>
  int(1182)
  [5]=>
  int(743)
  [6]=>
  int(749)
}

---