PERFECTING CHICKEN: THE MAKING OF CRISPY POLLO BITES
Pollo Tropical® takes its citrus marinade to the next level. (Sponsored)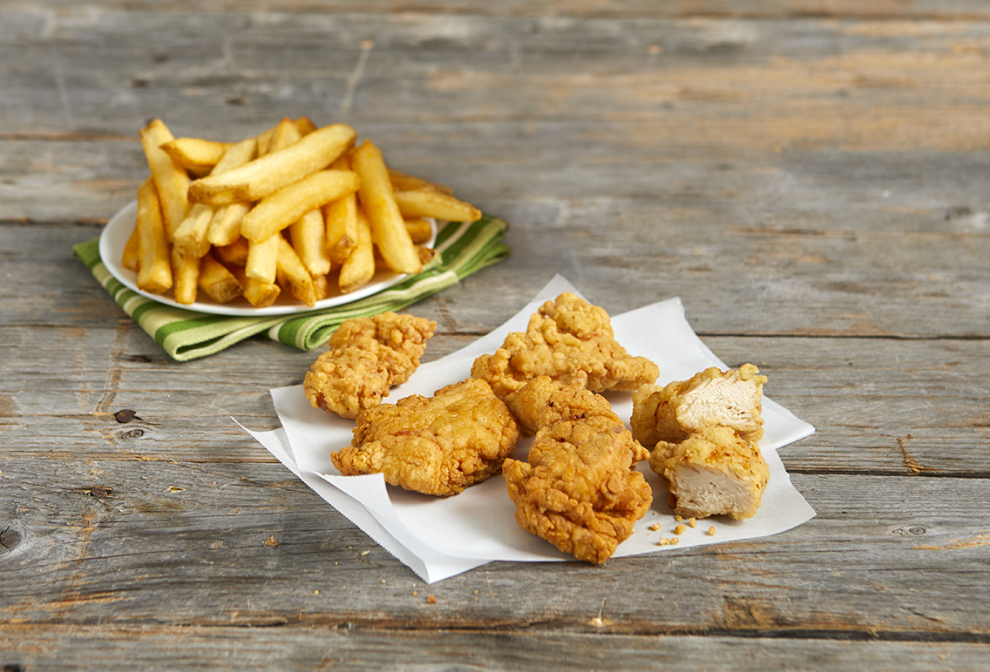 Wednesday March 7, 2018 10:16 am EST
An un-named source at POLLO TROPICAL® has told us about a new Atlanta twist the brand has begun serving up. Pollo is introducing a crispy take on their citrus marinated chicken breast that is trending in a big way at all 9 Atlanta locations…
There are so many ways to chicken, what's the twist on pollo?
We really wanted to take bite-sized chicken to another level. In terms of flavor, freshness, preparation…we believed we could take our level of love for chicken, our unique Pollo Tropical® flavorful focus and apply this philosophy, talent and resources to creating amazing, bite-sized chicken.
What went into that promise?
We went into our own development kitchen and started from scratch, much like our restaurants do every day of the week as they begin cooking for the day's guests. The only difference is that we focused on making from scratch one item, a chicken bite. We focused the bite on our signature, award-winning citrus marinade we are famous for. We then created individual recipes for our unique crispy batter. We developed hundreds of recipes and combinations over time until arriving at the final Pollo Tropical® Crispy Pollo Bite recipe.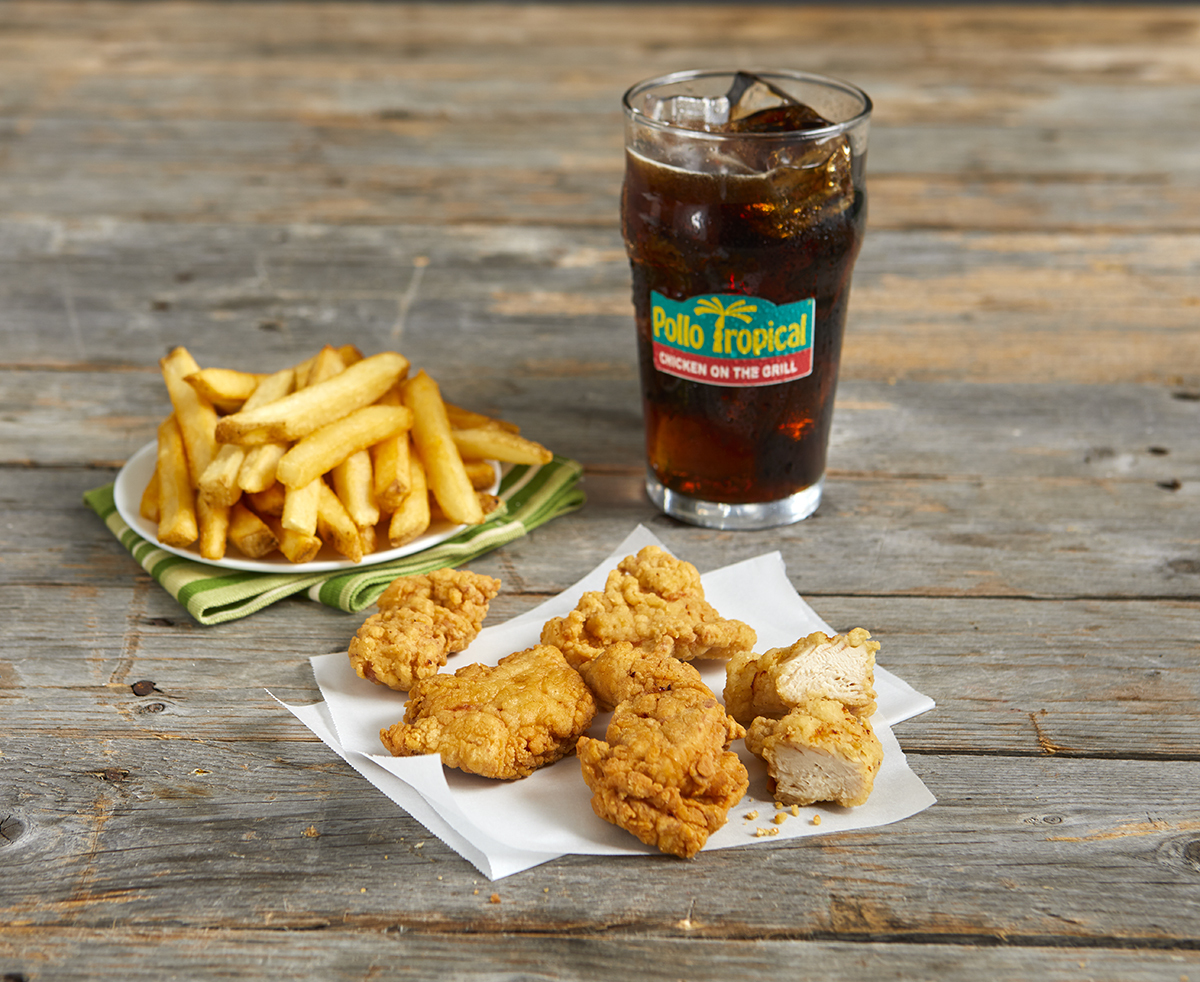 Why are they so different?
First of all, the crispy Pollo bites are made from fresh-never-frozen, no-antibiotics-ever, hormone-free chicken. They are made entirely in-house in the kitchens of all of our Atlanta locations. The whole chicken breast is citrus marinated with our secret recipe, then it's hand cut and lightly battered before it's made crispy. This level of attention and detail, combined with its resulting flavor, is what makes the new Crispy Pollo Bites so mouthwateringly great.
How does the bite make a meal?
We asked ourselves that question too, early on. We knew we had a big hit on our hands and we needed to pair it with some of our unique side dishes so it could be enjoyed with a complement¬ing flavor. In creating different combinations, we also created a new sweet potato casserole recipe and incorporated that unique side dish into the overall menu as well.
Where does it go from here?
Our best feedback comes from our beloved
Pollo Tropical®
fans. They love the Crispy Pollo Bites, and message us on anything and every¬thing Crispy Pollo Bites related, ranging from best Pollo sauces to enjoy them with – to combining the bites with our other menu items like the Mango Chicken Salad, TropiChop
®
bowls and so many other great suggestions.
Take a taste-test of your own of the Pollo Tropical® Crispy Pollo Bites, Atlanta locations at: www.pollotropical.com/locator
More By This Writer
Tuesday July 24, 2012 08:00 pm EDT
Dashboard Co-op presents Nathan Sharratt's first solo exhibition, Come Inside. Me., where he will take over a vacant house at 30 Ormond St. Featuring: installation, sculpture, video, performance, drawing, photography, and anything Sharratt can get his hands on. |
more...
Friday July 27, 2012 08:00 pm EDT
Raw: Natural Born Artists presents Mixology, showcasing artists in film, fashion, music, art, hairstyling, makeup, and photography. This event will include a fashion show of collections by Suakoko Beauty and Domestic Doll; hair and makeup features from Brandy Andrews, Patrice Story, and more; access... |
more...
Friday July 20, 2012 08:00 pm EDT
The Open Mind Center is the most comprehensive center for holistic classes, health and wellness services, and products intended to heal your body, nourish your soul and awaken your spirit. A special place in Roswell, Georgia, where people and ideas converge. The open house will allow people to. |
more...
Saturday September 29, 2012 08:00 pm EDT
The Seventh Annual Field of Greens Festival, Georgia's sustainable farming fair, will take place at the 74-acre certified organic Whippoorwill Hollow Farm in Walnut Grove. The festival will feature Atlanta's and Athen's best farm-to-table chefs. The event will also spotlight several local small farm... |
more...
Tuesday September 11, 2012 08:00 pm EDT
Jodi Kantor discusses The Obamas. She reveals many unknown stories and revelations about the connection between the personal and political in the presidency and how the first couple's relationship affects us all. |
more...
Search for more by