Check out the mad skills of the Original Harlem Globetrotters
Plus: Blame it on Bianca and cook a new type of soul food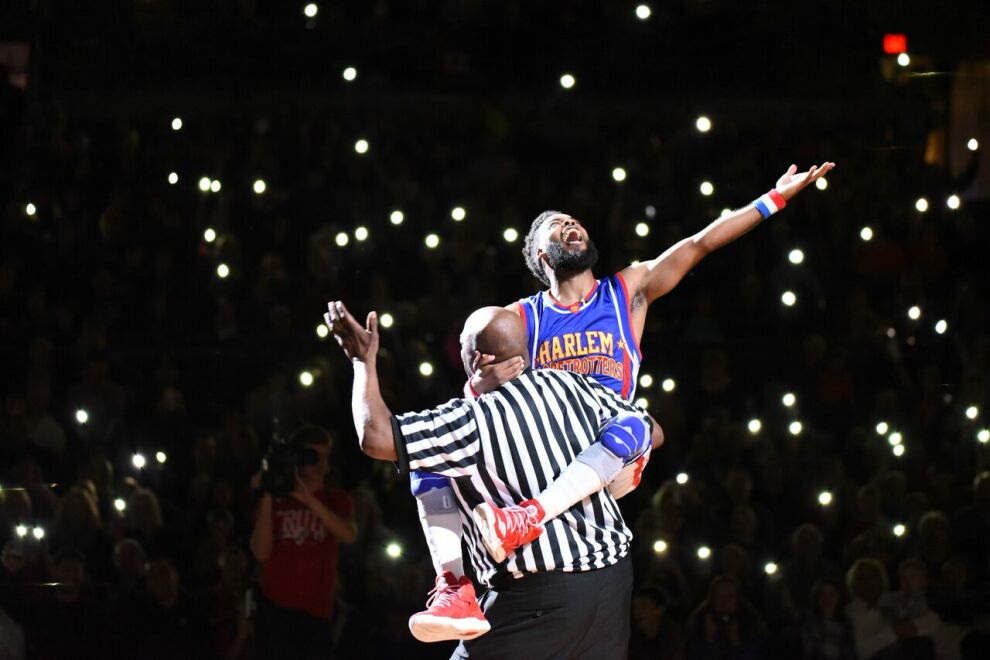 Venture to Castleberry Hill to take in masterpieces at this Art Stroll. Experience music, food, and drinks while you browse the art. Free. 7-11 p.m. Fri., March 9. Elliott Street Deli and Pub, 51 Elliott St. S.W. www.elliottstreet.com.   Attend a play based on the 1996 film Set it Off. Celebrities Da Brat, Letoya Luckett, Demetria McKinney, and Kyla Pratt are set to star in this classic production. $56.60. 8:30 p.m. Fri., March 9; 3 p.m. and 8 p.m. Sat. March 10 Cobb Energy Performing Arts Centre, 2800 Cobb Galleria Pkwy. www.cobbenergycentre.com.   See Bianca Del Rio give her opinion on anything while being an expert in nothing at her latest stand-up comedy show Blame it on Bianca. Bianca Del Rio is best known for her one-of-a-kind personality, beautiful costumes, and winning season six of RuPaul's Drag Race. $38.50. 8 p.m. Fri., March 9. Variety Playhouse, 1099 Euclid Ave. N.E. www.variety-playhouse.com.   Gather your best pals and find out how your body works to keep you healthy at Fernbank After Dark. The evening will also include live music by Atlanta vocalist Chelsea Shag. $10-15. 7-11 p.m. Fri., March 9. Fernbank Museum of Natural History, 767 Clifton Road N.E. www.fernbankmuseum.org.   Walk the Red Carpet like a model at Swank Deco Charity Fashion Show. See designers from all over the world showcase children, women, and plus-size fashions. $25. 6-9 p.m. Sat., March 10. Sheraton Atlanta Hotel, 165 Courtland St. N.E. www.swankdeco.com.   Get some new items for spring at this Live Auction. There is a treasure for everyone at this free auction event. Munch on food and drinks while bidding. Free. 6:30 p.m. Fri., March 9. Atlanta Auction Gallery, 556 Tift St. S.W. www.atlantaauctiongallery.com.   Travel back in time at a '90s Adult Game Night. Play classic board games like Twister and the original Nintendo. Dance to '90s music and party like it's 1999 with your friends. $25-45. 7 p.m.-12 a.m. Fri., March 9-Sat., March 10. George L. Hightower Building 960 Martin Luther King Jr. Drive S.W. www.partybecauseatl.com.   Prepare to be amazed by the Original Harlem Globetrotters. The Harlem Globetrotters are known for their amazing skills in basketball across the globe. They will play the Washington Generals at this matchup. $25. 7 p.m. Sat., March 10. Philips Arena, 1 Philips Drive. www.harlemglobetrotters.com.   Face your fears and participate in an Open Mic Variety Show. Artists of all mediums are welcome to showcase their talents. $5-10. 5:30-8 p.m. Sat., March 10. Hodgepodge Coffeehouse and Gallery, 720 Moreland Ave. S.E. www.meetup.com/coffie.   Get a dynamic cardio workout in with Walter Kemp Jr.'s Werqout. This 45-minute class will be the funnest fitness activity you do all week. $20. 11 a.m.-12 p.m. Sat., March 10. Dance 411, 475 Moreland Ave. S.E. www.kickassgirlpowwow.com.   Discover a new type of party at Burger and Beats. Seamlessly toggle to three different DJs of your choosing over headphones at this silent party, and enjoy great food and drinks all the while. $15-25. 7-11 p.m. Sat., March 10. Atlanta Food Truck Park and Market, 1850 Howell Mill Road N.W. www.facebook.com/burgersandbeatsatl/.   View art from local photographers and artists while snacking on pancakes at Pancakes and Booze. Enjoy a niche lineup of live musicians, live painting, and live body painting. $10-15. 8 p.m.-2 a.m. Fri., March 9- Sat., March 10. Georgia Freight Depot, 65 Martin Luther King Jr. Drive. www.pancakesandbooze.com.   Go to visit the High Museum of Art on Second Sunday with your family. See the new exhibition, "Full STEAM Ahead," which incorporates science, technology, engineering, and math into art. Free. Noon-5 p.m. Sun., March 11. High Museum of Art, 1280 Peachtree St. N.E. www.high.org.   Complete your weekend by giving back to those who are most in need at Potluck in the Park. Feed the homeless with Hands Across Atlanta. Bring items to donate that can help those in need. Free. 1-4 p.m. Sun., March 11. Hurt Park, 100 Edgewood Ave. S.E. www.handsacross.org.   The Armorettes will perform live this weekend. Watch the troupe perform in drag to raise money for HIV/AIDS in the LGBTQ community. The Armorettes have been performing for more than 30 years. Free. 8-10 p.m. Sun., March 11. Oscars Atlanta, 1510 Piedmont Ave. N.E. www.armorettes.com.   Become a chef and feed your soul at the Vegan Soul Food Cooking Class. Holistic nutritionist and vegan chef, Chef Zu, will teach participants how to craft a vegan soul food style dish. $40. 2-5 p.m. Sun., March 11. Carver Neighborhood Market, 1297 McDonough Blvd. S.E. www.kingsapron.com.
More By This Writer
Tuesday April 10, 2018 05:00 am EDT
The classic 16th-century themed festival returns April 14 |
more...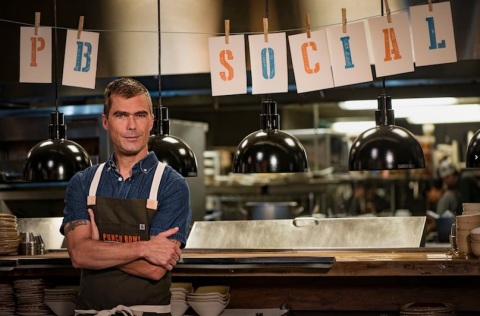 Thursday March 22, 2018 01:10 pm EDT
Suntrust Park gains a new entertainment restaurant on March 24 |
more...
Friday March 16, 2018 12:12 pm EDT
Plus: celebrate St.Patrick's Day at a 5k and laugh your socks off at An Evening of Tipsy Comedy |
more...
Friday March 2, 2018 09:55 am EST
Plus: Laugh with Trey Moe and experience the thrill of Monster Energy Supercross |
more...
Friday February 23, 2018 10:50 am EST
Plus: Laugh with Gabriel "Fluffy" Iglesias and attend a 'The Walking Dead' premiere party |
more...
Search for more by Shaina McLawrence