SEE & DO: STOMP
An exhilarating and lively performance of street sounds by a highly energetic dance troupe
STOMP achieved international success after its creation in Brighton, England, in 1991. The physical theatre performance debuted at the Edinburgh Fringe Festival, now the world's largest arts festival, and quickly gained recognition. The group performed at the Academy Awards in 1996 and was featured in a 45-minute Emmy nominated HBO special, "STOMP OUT LOUD." STOMP is currently on tour in the United States and the dance troupe is coming to Atlanta at the Fox Theatre on April 6-7th. The performance will include high-spirited dancing and the sounds of matchboxes, brooms, lighters, and trash cans in an urban setting. All ages are welcome.
$33.50-$88.50. 8 p.m. Fri., April. 6 and 2 p.m., 8 p.m. Sat., April. 7. Fox Theatre, 660 Peachtree St. N.E. 404-881-2100.
More By This Writer
Wednesday December 5, 2018 01:24 pm EST
Six decades of brilliant, mind-bending artistry |
more...
Monday October 15, 2018 02:08 pm EDT
Here is what you need to know before the November 6th election date. |
more...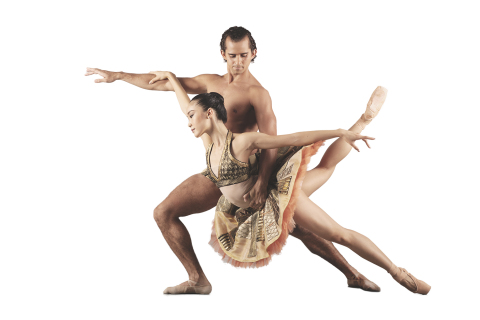 Thursday April 12, 2018 02:32 pm EDT
Stanton Welch's 'Tu Tu & More' presents unconventional ballet at Cobb Energy Performing Arts Center |
more...
Friday April 6, 2018 05:00 am EDT
PLUS: Drink away the blues at Ritmos del Barrio and snag clothes, books and comics on the cheap at the Imperial Yard Sale |
more...
Friday March 30, 2018 09:58 am EDT
PLUS: Easter weekend kicks off in Atlanta with afternoon brunches and late-night parties |
more...
Search for more by Crysta Jones