Punch Bowl Social expands to Atlanta
Suntrust Park gains a new entertainment restaurant on March 24
Punch Bowl Social is opening their first restaurant in the Southeast at the new home of the Braves, Suntrust Park. The restaurant also serves as a bar and entertainment facility where guests can enjoy food and drink on the same level as social activities from brunch to late night. Get together with your buddies at Punchbowl Social and devour made-from-scratch dishes and craft brew beverages while bowling or playing ping-pong, skee-ball, and virtual reality games, to name a few.
Opening Sat., March. 24. $20. 7-9 p.m. The Battery Atlanta, 875 Battery Ave. S.E. 404-494-1150. https://www.punchbowlsocial.com/
More By This Writer
Tuesday April 10, 2018 05:00 am EDT
The classic 16th-century themed festival returns April 14 |
more...
Friday March 16, 2018 12:12 pm EDT
Plus: celebrate St.Patrick's Day at a 5k and laugh your socks off at An Evening of Tipsy Comedy |
more...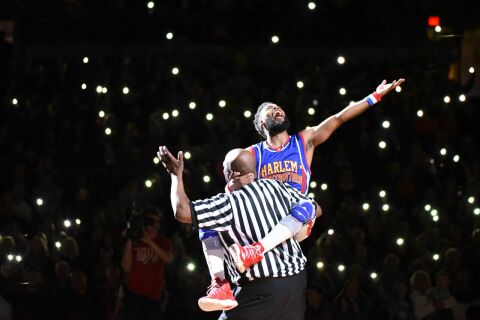 Friday March 9, 2018 06:32 pm EST
Plus: Blame it on Bianca and cook a new type of soul food |
more...
Friday March 2, 2018 09:55 am EST
Plus: Laugh with Trey Moe and experience the thrill of Monster Energy Supercross |
more...
Friday February 23, 2018 10:50 am EST
Plus: Laugh with Gabriel "Fluffy" Iglesias and attend a 'The Walking Dead' premiere party |
more...
Search for more by Shaina McLawrence