5 things to do: Vegan Chili Cook-Off
What's going on around ATL today 
24 Kirkwood Road N.E., Atlanta, GA 30317 $10-$30. 4 p.m.
Join us for Full Circle Farm Sanctuary's 4th Annual Vegan Chili Cook-Off as we taste some of the most delicious vegan chili recipes ever created by our participants. You will be the judge in awarding the ultimate winner of the best vegan chili in Georgia. Prizes will be awarded for the best chilis in various categories.
There will be a wide variety of mouthwatering chili entries 'n fixins along with beverages, a raffle drawing and more.
Or, if you are the person who holds the best chili recipe, then come and show everyone your amazing cooking skills. Be creative with your culinary skills and you could WIN.
If you want to register as a participant, please email Courtney Perez at courtneyp@fcfsanctuary.org. Bring along an ingredient list for your chili entry as well. For tickets, please go to our website. 
The Philip Rush Center - 1530 DeKalb Ave. Atlanta, GA 30307 $45. 11 a.m. 
Please join us as we honor Small Business Women Month. Saturday, March 31st - You are invited to our 1st Annual Awards Luncheon. The purpose of this special luncheon is to celebrate three amazing women in business for their excellence and work within the community. More information.
Buckhead Theatre - 3110 Roswell Road N.E. Atlanta, GA 30305 $20-$27. 9 p.m.
ATL Collective humbly brings you Prince's Sign o' the Times at the Buckhead Theatre. To honor his legacy, ATL Collective returns to Prince's 9th studio release from 1987, a double-disc masterpiece that was pretty much universally heralded as a work of pure genius. Join us on the 31st as Khari Cabral Simmons curates an evening of purple wizardry that will dazzle and delight. Featured musicians: Dionne Farris, The Black Bettys, Jimmy St James (of GURUFISH), Kipper Jones, RAHBI, and Chelsea Shag. More information
Dad's Garage Theatre - 569 Ezzard St. S.E. Atlanta, GA 30307 $45. 1 p.m.
Atlanta's outrageously savory and oft-salacious annual event, BaconFest, is set to return in 2018. The 18th annual event takes place Saturday, March 31, 2018. This outdoor festival is an unbridled bash filled to the brim with BEER. GAMES. BACON. It's also a fundraiser for Dad's Garage (yes, we're a non-profit), so even if you're not in it to capture the world record for swallowing the most swine, you can rest assured that your cash is still going to a good cause. More information.
Museum of Contemporary Art of Georgia - 75 Bennett St. N.W. Atlanta, GA 30309 $8. 2 p.m.
Join us for our third installment of Last Saturday Look where visitors receive a special 30-minute tour of our current special exhibition, The Paul R. Jones Collection of American Art from the University of Alabama, led by a professionally trained docent. This event is Free for MOCA GA Members or with the purchase of Museum Admission
Featured Exhibition: The Paul R. Jones Collection of American Art from the University of Alabama. More information.
More By This Writer
Tuesday January 15, 2019 07:47 am EST
Tuesday January 15, 2019 07:43 am EST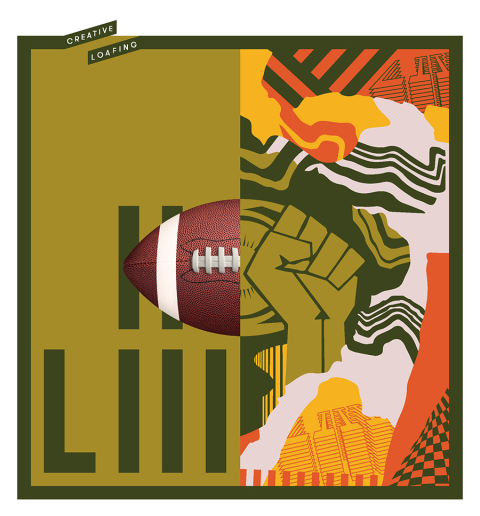 Tuesday January 1, 2019 11:34 am EST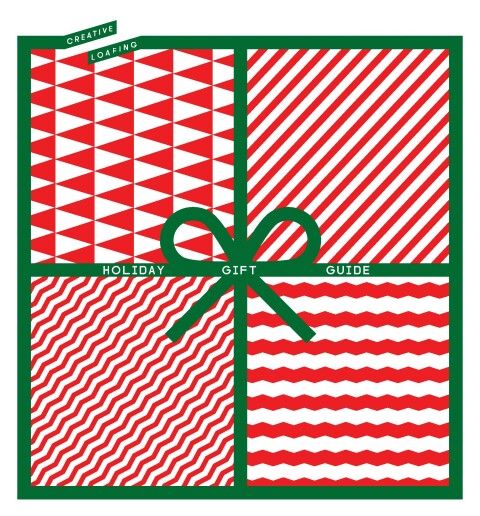 Monday December 3, 2018 05:08 pm EST
Shop CL this holiday season from these fine offerings! |
more...
Thursday November 29, 2018 05:00 am EST
Our critics talk about all the events and music you don't want to miss this weekend. |
more...
Search for more by CL Staff