High Museum of Art guides artistry through Studio Spring Break
PLUS: Easter weekend kicks off in Atlanta with afternoon brunches and late-night parties
Expand your artistic horizons at the High Museum of Art with Studio Spring Break High Museum's teaching artists April 1
Join the Lava House at The Dojo for Lava House Session 10. Dance and meet creative spirits to the sounds of DJ Asston Kusher, Deeleww and Shai Neon. $2-$5. 10 p.m.-2 a.m. Fri., March 30. The Dojo, 693 Dill Ave. www.facebook.com/thelavahouse.com.
Meet in Purgatory to rock out to bands Icon for Hire, Makeout and Courage My Love at the famous Masquerade. $14. 7 p.m. Fri., March 30. The Masquerade, 75 Martin Luther King Jr. Drive. www.masqueradatlanta.com.
Dust off your mom jeans and oversized flannels, It's throwback night at Plaza Theatre with 90s Dance Night. Party all night with the Dixie Trixies. 11:30 p.m.-2:30 a.m. Fri., March 30. Plaza Theatre, 1049 Ponce de Leon Ave. www.plazaatlanta.com.
Are you a Nintendo trivia master? Meet at the café in the Georgia Tech Bookstore for Nintendo Trivia Night. Come early and get caffeinated. Free. 7 p.m. Fri., March 30. Georgia Tech Bookstore, 48 5th St. NW. www.shopgatech.com.
It's Latin Sol Fridays at Loca Luna. Dance the night away with friends to exotic music and drinks. Free. 8 p.m.-2:30 a.m. Fri., March 30. Loca Luna, 550 Amsterdam Ave. NE. www.loca-luna.com.
Beer lovers rejoice! Second Self Beer Company hosts Hot Spot at Noni's. Spring-inspired drinks and Easter candy are available for consumption. Free. 5 p.m.-3 a.m. Fri., March 30. Noni's, 357 Edgewood Ave. SE. www.secondselfbeer.com.
Henry's Midtown Tavern hosts Weekend Brunch with a delicious choose of brunch drinks and dishes. $5-$20. 10 a.m.-3 p.m. Sat., March 31. Henry's Midtown Tavern, 132 10th St. NE. www.henrysatl.com.
Fly to the future with SCAD. SCADshow presents a screening of Back to the Future Part II and Back to the Future Part III. $5. Noon-2 p.m., 2:30-4:30 p.m. Sat., March 31. SCADshow, 173 14th St. NE. www.scadshow.com.
Party away on Easter weekend at The Sound Table All Night Long with DJ Tocayo, Q/Q and Alley Cat Music. $5. 10 p.m.-3a.m. Sat., Mar. 31. The Sound Table, 483 Edgewood Ave. www.thesoundtable.com.
Bring the kids to the family-friendly 2nd Annual Scofflaw Egg Hunt hosted by Scofflaw Brewing Company. Free. 12:30-2:30 p.m. Sat., March 31. Scofflaw Brewing Company, 1738 MacArthur Blvd. NW. www.scofflawbeer.com.
Revenge of the nerds or rise of the jocks? Join Atlanta's gay bar, Atlanta Eagle for Nerds & Jocks night. Free. 10 p.m.-3 a.m. Sat., March 31. Atlanta Eagle, 306 Ponce de Leon Ave. NE. www.atlantaeagle.com.
Your fantasy come to life with the Fantasy Girls Easter Sunday Funday performance. Free. 4-9 p.m. Sun., April 1. Ten Atlanta, 990 Piedmont Ave. NE. www.tenatlanta.com.
Join the Grant Park Farmers Market at Eventide Brewing for Easter at the Market for the final winter market. Come see a range of flowers, veggies and sweets. Free. 9 a.m.-1 p.m. Sun., April 1. Eventide Brewing, 1015 Grant St. SE. www.eventidebrewing.com.
Expand your artistic horizons at the High Museum of Art with Studio Spring Break High Museum's teaching artists. Free-$14.50. 1-4 p.m. Sun., April 1. High Museum of Art, 1280 Peachtree St. NE. www.high.org.
Spend a calm Easter evening listening to the words of poet Shay Alexi at Decatur coffee shop Java Monkey. Free. 8-11 p.m. Sun., April 1. Java Monkey, 425 Church St. www.javamonkeymusic.com
More By This Writer
Wednesday December 5, 2018 01:24 pm EST
Six decades of brilliant, mind-bending artistry |
more...
Monday October 15, 2018 02:08 pm EDT
Here is what you need to know before the November 6th election date. |
more...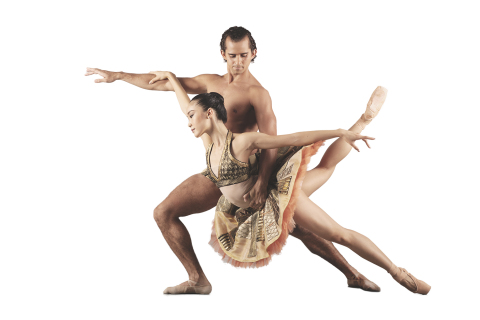 Thursday April 12, 2018 02:32 pm EDT
Stanton Welch's 'Tu Tu & More' presents unconventional ballet at Cobb Energy Performing Arts Center |
more...
Friday April 6, 2018 05:00 am EDT
PLUS: Drink away the blues at Ritmos del Barrio and snag clothes, books and comics on the cheap at the Imperial Yard Sale |
more...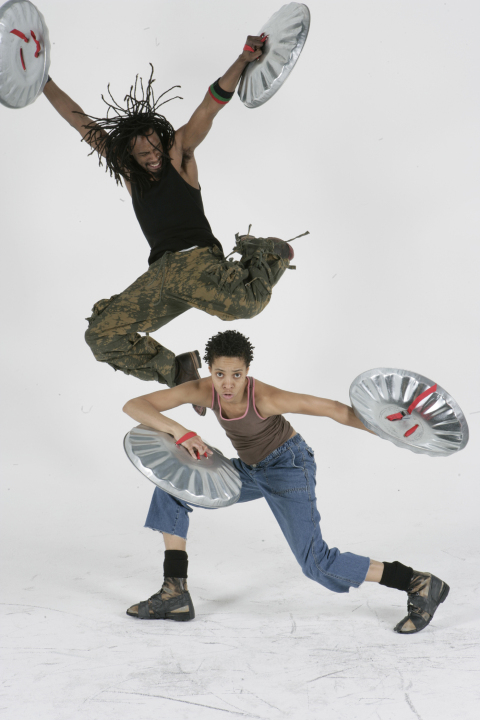 Tuesday April 3, 2018 05:00 am EDT
An exhilarating and lively performance of street sounds by a highly energetic dance troupe |
more...
Search for more by Crysta Jones