SEE & DO: 2nd annual Scofflaw egg hunt
Drink beer and hunt for eggs on March 31
Kids aren't exactly the first thing that comes to mind when thinking of a brewery, but Scofflaw Brewing Company is celebrating Easter with a day of fun for the whole family. Adults can enjoy a Scofflaw brew while kids look for commemorative wooden eggs painted gold and finished with the Scofflaw goat. The eggs are crafted by Wells Wood Turning & Finishing, the same manufacturer that has supplied eggs for the annual White House Easter Egg Roll since 2007. Recommended age range is 2-8 years old for the egg hunt, 21+ for beer.
Free. Sat., March 31. 12:30-2:30 p.m. Scofflaw Brewing Company, 1738 MacArthur Blvd. N.W. www.scofflawbeer.com.
More By This Writer
Nappy Roots and Monday Night Brewing combine forces to release the Humdinger on May 18
Friday May 18, 2018 12:25 pm EDT
Imagine if Monday Night Brewing and Kentucky-based rap quartet Nappy Roots had a baby. Well, they kind of did. The two are teaming up to release the Humdinger, an imperial rye stout steeped with Ugandan vanilla beans and aged in Kentucky Bourbon barrels. The brew is named after the group's 2008 record titled the Humdinger, which features tracks such as "Good Day" and "Small Town," both of which... |
more...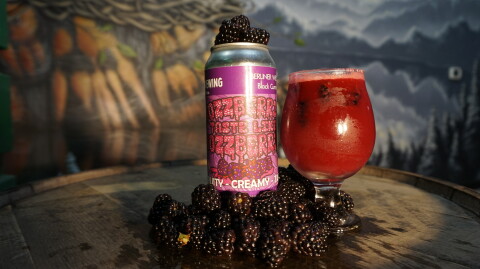 Bubbles, bubbles everywhere, but not a drop to drink… yet
Thursday May 10, 2018 01:43 pm EDT
So much time and so little to do. Wait, strike that. Reverse it. Pontoon Brewing has a jam-packed weekend of pure imagination planned and you won't even need a golden ticket to attend. The brewery is releasing Snozzberries Taste Like Snozzberries, a Berliner Weisse style sour flavored with tart boysenberries and black currants, and finished with vanilla and lactose milk sugar to produce a fruit... |
more...
The summer six-pack even beer drinkers can achieve
Thursday May 10, 2018 12:23 pm EDT
Well friends, we've had some strange weather this year, but we're bound to feel that famous Atlanta heat sometime soon. When that happens, it'll finally be time to crack open a cold one... or six. Your neighborhood craft brewers already have you covered with new seasonal releases and a couple of classic summer faves.
SweetWater Brewing Company | Tropical Lover Berliner Weisse

If you...
|
more...
Tuesday May 8, 2018 12:39 pm EDT
Zoo Atlanta's Memorial Day festival returns for its 11th year |
more...
A collection of short cat films paired with a local pint
Tuesday May 8, 2018 12:34 pm EDT
Search for more by Alex Patton