Atlanta Independent Film Festival returns April 12-21
The film festival is back again to support independent filmmakers  
FILM FRENZY: Pinch N' Ouch Theatre hosts the Atlanta Independent Film Fest for the fourth year running
Who says bigger is better? For the last three years, the Atlanta Independent Film Festival has picked its favorite independently made films, previously overlooked by bigger festivals, giving emerging filmmakers a chance to show their stuff. This year's lineup features a distinct range, from a stoner who "just wants to chill" to a short narrative highlighting the issue of sexual assault, seen through the eyes of a child. Varying in length with features, shorts, and documentaries, the festival awards filmmakers in categories including best actor, best actress, best director, and best sound, to name just a few. Between one and five films will air nightly, and each evening will end with a 15-20 minute Q&A session. Street parking is free and plentiful — an exciting thing in and of itself for Atlanteans.
$15. 7:30 p.m. Thurs.-Sat., April 12-21. Pinch N' Ouch Theatre, 195 Arizona Ave. www.atlindiefilmfest.com. 404-455-1313.
More By This Writer
Film meets fashion with the exhibition Pierre Cardin: Pursuit of the Future on May 17
Thursday May 17, 2018 02:34 pm EDT
Film meets fashion on May 17 when the SCAD FASH Museum of Fashion and Film airs La Belle et La Bete in conjunction with the exhibition Pierre Cardin: Pursuit of the Future. The black and white '40s surrealist film is a take on the classic "Beauty and the Beast" fairy tale directed by Jean Cocteau — pretty much a trend setter for remakes of this classic. Cardin helped design costumes and masks... |
more...
Film line-up will feature the "best of the decade" with movies from 2000-2009 running every Thursday May 17-July 19
Thursday May 17, 2018 02:21 pm EDT
This summer, you can bring it back to the early 2000's —  yeah, that wasn't that long ago —  with Atlantic Station's Movies in Central Park. The line-up will feature the "best of the decade" and a film will air every Thursday from May 17 through July 19 beginning with the year 2000 and ending with 2009. The films will air around dusk — and you must be home before the clock strikes midnight (I... |
more...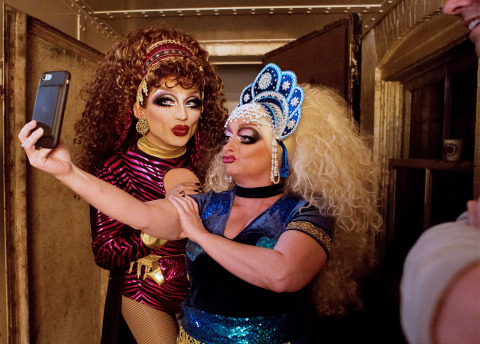 Bianca Del Rio is back with sass in this comedy-revenge sequel on May 15
Tuesday May 15, 2018 01:27 pm EDT
Roy Haylock, AKA Bianca Del Rio, returns to the screen in Hurricane Bianca 2: From Russia With Hate, a sequel to the 2016 Hurricane Bianca. Hosted by Out On Film, Out Front Theatre company airs the comedy Tues., May 15. The film will follow Del Rio as she is lured to Russia (quite a long way to lure someone) on a revenge scheme orchestrated by her arch nemesis, Debbie (Rachel Dratch), who was... |
more...
All good things come in threes....
Thursday May 10, 2018 01:28 pm EDT
Take a vacation back to Middle Earth with an all day Lord of the Rings trilogy event at SCADShow. If you've never been to Middle Earth, well… no comment. The day begins with The Fellowship of the Ring at noon and The Two Towers at 3:30 p.m. The evening finishes off with The Return of the King at 7 p.m.. All three films will air in their original theatrical versions and Tolkienists can expect a... |
more...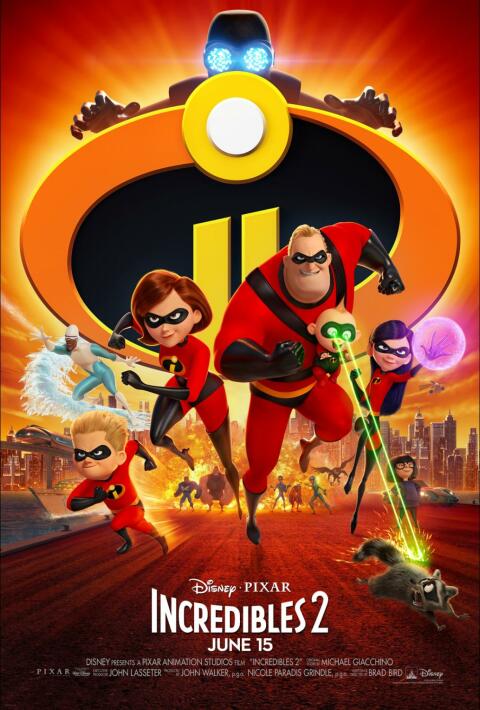 'Tis the season of prequels, sequels, threequels, and beyond
Thursday May 10, 2018 10:12 am EDT
From the long, long, long, long-awaited The Incredibles 2 to a prequel look into the Star Wars universe with Solo: A Star Wars Story, to the sixth Mission: Impossible - Fallout — yes, it's still going — this summer brings a season of sequels. Thanks to Georgia's expanding film industry, four of the following movies did some of their shooting right here, and ATL's own Donald Glover stars in the... |
more...
Search for more by Rebekah Fuchko