Joey Bada$$: True to his roots
The Brooklyn-born rapper celebrates his latest release, 'All-Amerikkkan Bada$$'
Jo-Vaughn Virginie Scott, better known as Joey Bada$$, inhabits the equivalent of hip-hop's no man's land, appeasing fans on both sides of the then vs. now war.
Sharp lyricism and weighty content endear him to hip-hop heads who prefer revisiting their favorites from the '90s to indulging in the trap-heavy, radio rap of today. While most contemporary rappers who garner the attention of the aforementioned fanbase rest squarely in the underground, Joey's platinum single, "Devastated," is proof that the Brooklyn-reared M.C. is capable of producing anthemic rap-pop songs that appeal to a much larger crowd.
Pointed social commentary shines through on tracks that pay homage to his classic boom-bap numbers and his more recently released radio-ready songs. With his latest album, All-Amerikkkan Bada$$, Joey reflects on the country's ominous political climate. "Sorry America, but I will not be your soldier/Obama just wasn't enough, I just need some more closure," he raps on "Land of the Free."
Simmie "Buddy" Sims III is set to back Joey Bada$$ through the Amerikkkana tour. Hailing from Compton, Buddy employed infectious energy to land a deal with Pharrell's i am OTHER label. His latest single, "Black," serves as a fun yet hard-hitting anthem to all black everything, from skin tone to historical figures. Buddy says there are a few things fans can expect from his live set: "A bunch of fun. A lot of energy and some real passionate singing. I sound like my records."
$25. 7 p.m. (doors). Tues,. April 24. With Buddy, Boogie, and Dessie Hinds. Center Stage. 1374 West Peachtree St. N.W. 404-885-1365. www.centerstage-atlanta.com.
More By This Writer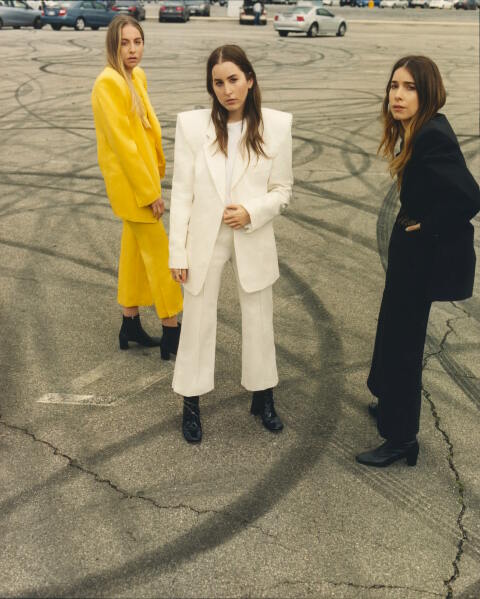 Monday April 23, 2018 01:00 am EDT
Sisters Esta, Danielle, and Alana draw from life in music |
more...
Thursday March 29, 2018 03:36 pm EDT
Ladonnis "Skrrt Franklin" Crump and Ashley "Youth Pastor Troi" Jones join forces as DJ duo |
more...
Monday March 5, 2018 02:01 pm EST
The artist collective uses its platform to push the limits of the music industry |
more...
Monday March 5, 2018 01:42 pm EST
Professor Jeezy returns with more lessons from the streets |
more...
Friday January 12, 2018 12:00 am EST
DJ Big X and Co. celebrate a decade of unleashing Atlanta's finest hip-hop |
more...
Search for more by Jerel Marshall