SEE & DO: Judah Friedlander
Friedlander is embarking on his 2018 stand-up tour which swings into the A this Wednesday for one night only
Judah Friedlander is all over Netflix. From roles on beloved sitcoms like "30 Rock" and "Unbreakable Kimmy Schmidt" to his latest stand-up special, "America is the Greatest Country in the United States." The self-proclaimed "World Champion" also authored at the handy instructional and inspirational book, How To Beat Up Anybody. Clearly adept at comedy in any medium, Friedlander is embarking on his 2018 standup tour which swings into the A this Wednesday for one night only. Don't expect to hear anything from his special, as this show will feature brand new material from Friedlander as well as on-the-spot crowd work. Start your weekend early.
$20. 8 p.m. Wed., April 11. Relapse Theatre, 380 14th St. N.W. www.relapsecomedy.com.
More By This Writer
Saturday December 8, 2018 10:24 am EST
Everyone's favorite know-it-all swings by Center Stage on December 14 |
more...
Thursday December 6, 2018 09:51 am EST
A product of the Chicago stand-up scene, Beth Stelling seems destined for greatness. Her second album, "Simply the Beth," and Comedy Central half hour special were lauded by Splitsider and The Interrobang as one of the best for 2015. Since then, Stelling has been regaling audiences with her Midwestern charm and wit on Netflix's "The Stand-Ups," "Conan," "Jimmy Kimmel Live," as well as writing... |
more...
Wednesday October 10, 2018 10:27 am EDT
A double-header of delightfully weird and unique brand of stand-up to Atlanta |
more...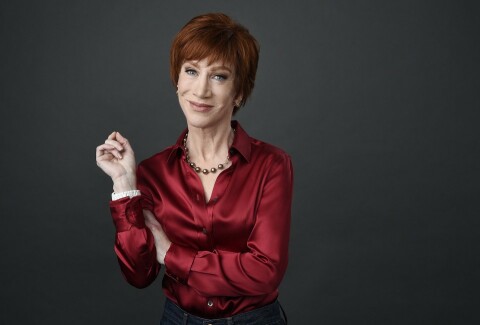 Tuesday September 18, 2018 01:28 pm EDT
The edgy comic stops by ATL on her 'Laugh Your Head Off' world-wide tour |
more...
Friday August 31, 2018 05:00 am EDT
The dynamic duo swings into East Atlanta Village on Aug. 31 |
more...
Search for more by Olivia Cathcart
array(7) {
  [0]=>
  int(242)
  [1]=>
  int(244)
  [2]=>
  int(536)
  [3]=>
  int(1358)
  [4]=>
  int(637)
  [5]=>
  int(243)
  [6]=>
  int(695)
}

---