Atlanta Ballet provides a sublime performance April 13-15
Stanton Welch's 'Tu Tu & More' presents unconventional ballet at Cobb Energy Performing Arts Center
Spirited and light, the ballerinas of Atlanta Ballet dance in "Tu Tu & More" at the Cobb Energy Performing Arts Center. Australian choreographer Stanton Welch and French composer Maurice Ravel combine forces to compose high-energy dance moves set to Ravel's classical French composition, "Concerto for Piano in G Major." The fusion of Austrian painter Gustav Kilmt as costume inspiration and overall intense lighting make for an unconventional show. The Atlanta Ballet is the Official State Ballet of Georgia, and specializes in performances of classic and cutting-edge originals. Audiences of Atlanta Ballet have been left in awe for decades and this performance of "Tu Tu & More" will continue the outstanding legacy of excellence.
$20-$129. Fri., April 13-Sun., April 15. 2 p.m., 8 p.m. Cobb Energy Performing Arts Centre, 2800 Cobb Galleria Pkwy. www.cobbenergycentre.com. 770-916-2800.
More By This Writer
Friday March 30, 2018 09:58 am EDT
PLUS: Easter weekend kicks off in Atlanta with afternoon brunches and late-night parties |
more...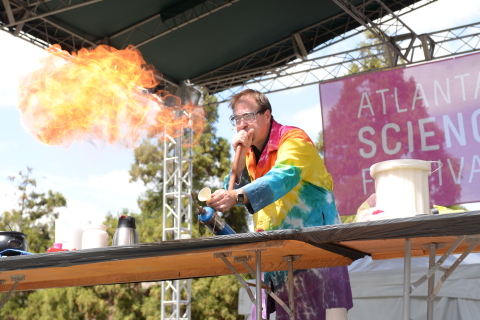 Friday March 2, 2018 05:00 am EST
The Atlanta Science Festival returns to host family-friendly events throughout the metro Atlanta region |
more...
Saturday March 10, 2018 09:40 am EST
Grab a drink and escape into the fantasy land of D&D at Joystick Gamebar's Drunks and Dragons, every Monday and Tuesday at 7 p.m |
more...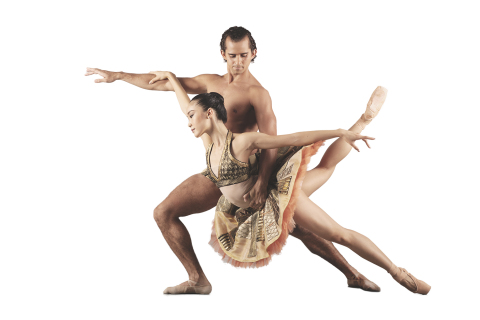 Stanton Welch's 'Tu Tu & More' presents unconventional ballet at Cobb Energy Performing Arts Center
Thursday April 12, 2018 02:32 pm EDT
A timeless classic packed full of love and teen angst, just in time for V-Day
Thursday February 1, 2018 09:47 am EST
Bring a sweetheart, friend, or someone in-between to see Romeo and Juliet at the Shakespeare Tavern Playhouse as they celebrate their 18th-anniversary production of the illustrious tragedy. Enjoy a lively performance with cafe-styled, tavern-inspired meals. This production is directed by actor and education artist Mary Ruth Ralston of the Atlanta Shakespeare Company, and stars Sean Kelley and... |
more...
Search for more by Crysta Jones