Alif Institute presents the 13th annual Atlanta Arab Festival
Get ready for a cultural adventure April 21-22
The Atlanta Arab Festival is back for its 13th run, creating a unique and immersive Arab cultural experience that welcomes all ages and backgrounds, where the Alif Institute will be transforming itself into a hub of Arab adventure. Prepare to be transported by the souk featuring books, arts and crafts, paintings, groceries, rugs, jewelry, traditional home accessories and clothes, and more. New this year is the Bazaar, overflowing with handmade goods from local artisans. After you shop til you drop, stop by the Arab world food court for a delicious dining destination filled with dishes from local Arab restaurants. The festival will also provide an array of games from carnival-style attractions for kids (and fun-loving adults) to backgammon and barjees for everyone.
While this is a celebration of the Arab culture, it's also an opportunity to learn more about it with educational displays like the "Arab Experience," an interactive exhibit highlighting traditional features of Arab culture, complete with live demonstrations. And of course, no festival is complete without entertainment, which the Atlanta Arab Festival is oozing with, from folk dancing, singing, storytelling, traditional fashion shows and music, including performances by DJ FADI, Samer Ackleh, Edeliegba Senior Dance Ensemble, gulf dance by Sanam Studios, Elizabeth Wilhelm dance group, and bellydancer Rhuby Naiad.
Free-$5. Sat., April 21. 11 a.m.-8 p.m. Sun., April 22. 11 a.m.-6 p.m. Alif Institute, 3288 Marjan Drive. www.alifinstitute.org/events/atlanta-arab-festival/.
More By This Writer
Wednesday April 11, 2018 05:00 am EDT
Welcome warm weather at the second annual ATL Spring Wine Festival April 14 |
more...
Friday March 9, 2018 09:21 am EST
Thursday March 1, 2018 10:31 am EST
The women of ATL all-female comedy troupe Critical Crop Top take no days off |
more...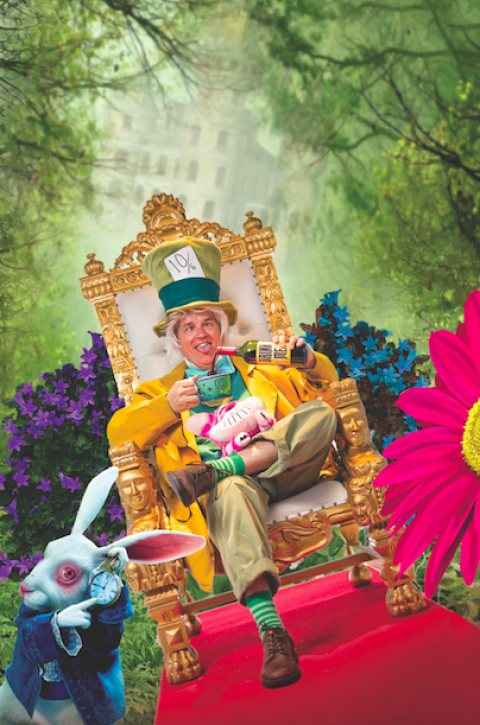 Wednesday April 11, 2018 05:00 am EDT
Join your fellow Disney-loving Atlantans for the Enchanted Pub Crawl on April 14 |
more...
ARTlanta Gallery presents the first ARTlanta Fair 2018
Monday April 9, 2018 03:22 pm EDT
Search for more by Sarah Fine