SEE & DO: WonderComedy presents Chris Charpentier & Dave Ross
Switching things up and little bit this Spring, the DIY stand-up firecracker known as WonderComedy is temporarily moving to the fourth Friday of the month. Along with a new date, the venue will host some very exciting new faces to our cozy Cabbagetown hang. Los Angeles comedians Dave Ross ("Drunk History") and Chris Charpentier ("Jimmy Kimmel Live") are co-headline the next late night bash. Ross was previously a two-time WonderComedy headliner and is part of an excellent pairing the third time around with the boisterous Charpentier, who's energy and good-natured demeanor is downright infectious. To top it all off, one of the co-creators and stars of the TruTV show "Those Who Can't", Adam Cayton-Holland, will also be stopping by for a set you can't miss. So just don't, ok?
$5. 9-11 p.m. Fri., April 27. Cabbagetown Community, 177 Estoria St. S.E. www.twitter.com/WONDERCOMEDY.
More By This Writer
Wednesday October 10, 2018 10:27 am EDT
A double-header of delightfully weird and unique brand of stand-up to Atlanta |
more...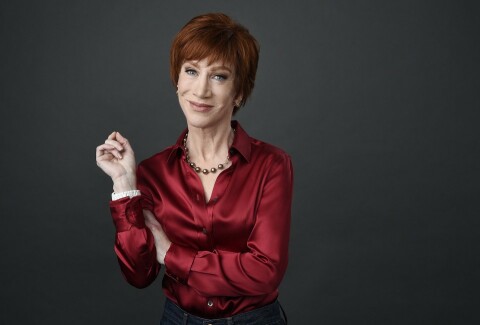 Tuesday September 18, 2018 01:28 pm EDT
The edgy comic stops by ATL on her 'Laugh Your Head Off' world-wide tour |
more...
Friday August 31, 2018 05:00 am EDT
The dynamic duo swings into East Atlanta Village on Aug. 31 |
more...
Saturday August 25, 2018 05:00 am EDT
The rising comedy king embarks on his latest tour, 'Before the Storm', which makes a stop at Atlanta's Tabernacle on Aug. 25 |
more...
Saturday July 7, 2018 05:00 am EDT
One of the most popular late-night shows is not on network TV, it's on Viceland (for now). The pride of the Bronx, Desus Nice and The Kid Mero, are two of the fastest-rising stars in comedy, known for their off-the-cuff riffs and spicy commentary on topical headlines, sports (like their beloved New York Knicks, RIP Kristaps), politics, viral videos, and everyday life on their eponymous TV show.... |
more...
Search for more by Olivia Cathcart