'Hamilton's' hip-hop history lives up to years of hype
Touring show brings rapid-fire performances and muscular choreography to Fox Theatre
THE DAMN FOOL THAT SHOT HIM: Miranda hinges the action Hamilton's lifelong rivalry with Vice President Aaron Burr.
The national touring company of a hit show like "Hamilton" often exists in the shadow of its original production. Fans who know the original cast album of a Tony-winning Broadway show may, inevitably, compare roles' originators to their touring players — like, for instance, composer/lyricist Lin-Manuel Miranda as U.S. Treasury Secretary Alexander Hamilton vs. Austin Scott at the Fox Theatre show.

But Miranda's hip-hop interpretation of the U.S. founding fathers routinely explodes the conventional wisdom about 21st-century theater. "Hamilton" is a beloved, zeitgeist-defining musical full of catchy songs and big moments that's also a cerebral text packed with information and ideas that never talks down to its audience. It unfolds like a dream collaboration of Stephen Sondheim, William Shakespeare, Common, and Beyoncė that engages the heart and the head in equal measure.

It would certainly be a thrilling experience to see "Hamilton" cold, with no knowledge of the show, whether at its first performances or on tour. But it's not essential. Even if you know the album backwards and forwards as well as the show's now-legendary creation story (Miranda debuted its first song at the White House in 2009), the experience of seeing "Hamilton" is undiminished. In some ways, the foreknowledge helps: You spend less effort tracking the intricate lyrics and instead absorb its considerable emotional punch.

Miranda hinges the action on Hamilton's lifelong rivalry with Vice President Aaron Burr (Nicholas Christopher), "the damn fool that shot him" in an 1804 duel. But the show feels less about one man, or even two men, than the difficult birth of a nation. Andy Blankenbuehler's fluid, muscular choreography conveys the swirl of history, with order at odds with chaos, whether on battlefields, dueling grounds or political arenas. Miranda singles out the revolutionary contributions of women, immigrants, and minority groups both symbolically (the now-famous "color blind" casting) and directly with, for instance, the narrative importance of the Schuyler sisters (Julia K. Harriman and Sabrina Sloan as Hamilton's wife, Eliza, and sister-in-law Anjelica). 

Miranda once remarked that he used hip-hop as a means to dramatize the founding fathers because they were such a verbose generation. Here, the rap battles between Hamilton and Jefferson (Atlanta's Chris De'Sean Lee) convey both their political differences and personal enmity, while sweetening the history lessons with plenty of humor. The early number "My Shot" begins in the form of young Hamilton's self-aggrandizing rap and expands to include the revolutionary ideals of his friends and the rest of 1776 New York. And then the song down-shifts to Hamilton's ideas of life, death, and purpose that, no kidding, parallel Hamlet's soliloquies on similar themes. Time will tell whether Miranda measures up to Shakespeare, but the "Hamilton" author has an astonishing facility for condensing complex topics into accessible verse. 
If Scott seems less loose than Miranda in the role, he captures the character's intensity and appropriate tomcat swagger. Plus, his height allows him to literally loom over many of his cast mates — reinforcing that "Hamilton"'s adversaries seem a bit small, as personalities, in the touring show. Chris De'Sean Lee basks in the comedy of Jefferson, but doesn't convey the challenging presence the role calls for. Meanwhile, Christopher gives Burr's jealousy an almost childlike, petulant quality, although he brings the right vocal ferocity to "The Room Where It Happens," one of the second-act highlights. 

"Hamilton"'s hip-hop numbers are so virtuosic that the more traditional R&B and Broadway-pop tunes seem to give the characters and audience alike a chance to process the show's grand emotions. As Hamilton's long-suffering wife Eliza, Harriman goes from movingly lovestruck in "Helpless" to anguished in "Burn" to the serene keeper of her husband's legacy in the final number. Peter Matthew Smith, in the scene-stealing role of King George, brings the appropriate good cheer and insinuating menace with the Britpop tune "You'll Be Back" and its reprises.

"Hamilton" debuted near the end of the Obama presidency and today feels even more like a valediction for that time in recent history. "One Last Time" provides the most deeply felt moment for Carvens Lissaint's George Washington. The show's first act, anchored by the spectacular Battle of Yorktown number, has always been uplifting, but the more downbeat second half has found fresh relevance in the political era marked by the likes of the MeToo movement and Stormy Daniels. Power struggles consume the young government as a sex scandal undermines Hamilton's career and family life. If he lived today, Hamilton would publish his Reynolds Pamphlet as a Twitter thread.

Not surprising, the Fox Theatre audience provided louder applause than I've ever heard for a musical there. No matter how well the viewers knew the material going in, "Hamilton" is such a monumental work that it lives up to years of hype. To take a metaphor from after the Revolutionary Era, "Hamilton" has the momentum of a runaway train, packing into three hours what seem like enough plays and characters for multiple shows. What Burr says of Hamilton can apply equally well to Miranda and his show: "The man is non-stop." 

Through June 10. Fox Theatre, 660 Peachtree St. N.E. 404-881-2100. foxtheatre.org
More By This Writer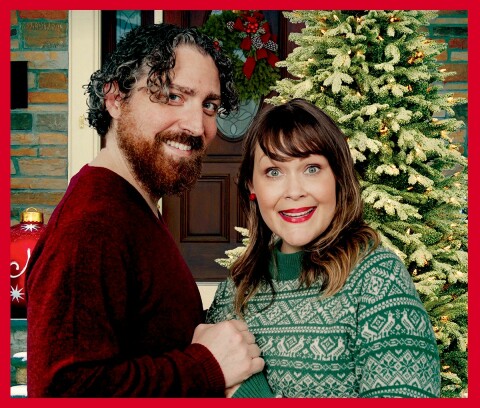 Monday December 7, 2020 06:03 pm EST
Looking for laughs in Christmas movies |
more...
Sunday November 8, 2020 03:34 pm EST
The Object Group's 'The Stranger' and David Byrne's 'American Utopia' bring live performances to the small screen |
more...
Thursday October 8, 2020 12:05 pm EDT
'All In' presents the nightmare of voter suppression, 'Only' a fictional pandemic |
more...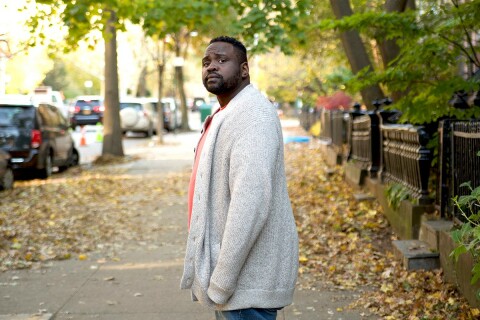 Wednesday September 2, 2020 03:17 pm EDT
What to do when the big screen is dark |
more...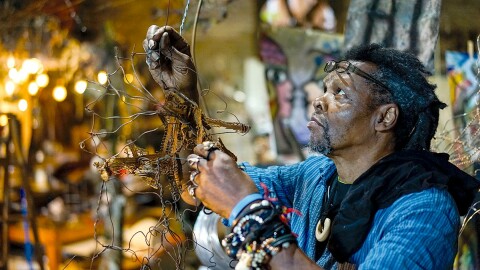 Wednesday August 5, 2020 06:41 pm EDT
Documentaries capture the costs of rebuilding |
more...
Search for more by Curt Holman
array(8) {
  [0]=>
  int(242)
  [1]=>
  int(244)
  [2]=>
  int(536)
  [3]=>
  int(618)
  [4]=>
  int(633)
  [5]=>
  int(1182)
  [6]=>
  int(743)
  [7]=>
  int(762)
}

---