SEE & DO: Byron Bowers
You have six chances (June 7-10) to check out one of Atlanta's finest, don't screw this up.
As the comedy capital of the South, Atlanta has produced a high volume of stellar stand-up comedians. Byron Bowers currently lives in the South Side of Chicago on Showtime's "The CHI," but he's a native Georgian. The comedian appeared on the Atlanta episode of Viceland's "Flophouse," "Jimmy Kimmel Live," "Adam Devine's House Party," and "The Eric Andrew Show."Bowers was recently cast in his first dramatic film role but before hits the set, he'll return home to headline a weekend at The Punchline. You have six chances to check out one of Atlanta's finest, don't screw this up.
$20-$25. Thurs., June 7-Sun., June 10. The Punchline. 3652 Roswell Road. www.punchline.com.
More By This Writer
Wednesday October 10, 2018 10:27 am EDT
A double-header of delightfully weird and unique brand of stand-up to Atlanta |
more...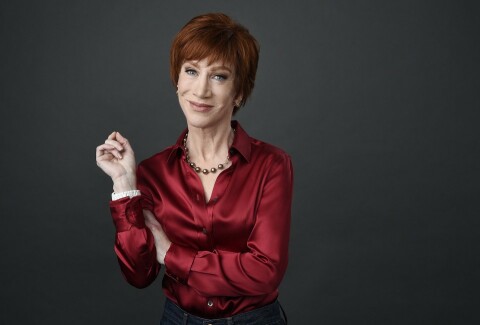 Tuesday September 18, 2018 01:28 pm EDT
The edgy comic stops by ATL on her 'Laugh Your Head Off' world-wide tour |
more...
Friday August 31, 2018 05:00 am EDT
The dynamic duo swings into East Atlanta Village on Aug. 31 |
more...
Saturday August 25, 2018 05:00 am EDT
The rising comedy king embarks on his latest tour, 'Before the Storm', which makes a stop at Atlanta's Tabernacle on Aug. 25 |
more...
Saturday July 7, 2018 05:00 am EDT
One of the most popular late-night shows is not on network TV, it's on Viceland (for now). The pride of the Bronx, Desus Nice and The Kid Mero, are two of the fastest-rising stars in comedy, known for their off-the-cuff riffs and spicy commentary on topical headlines, sports (like their beloved New York Knicks, RIP Kristaps), politics, viral videos, and everyday life on their eponymous TV show.... |
more...
Search for more by Olivia Cathcart