QUICK BITES: Bagel Palace bids farewell and more
Food news roundup
TWISTED FISH: Sweetwater Brewing Company's latest is brewed with and for the Building Conservation Trust, and man, it tastes so much better when you're drinking for a purpose.
On Sunday, May 20 Bagel Palace in Toco Hill Shopping Center bid farewell. The New York style deli and bakery was an iconic gathering place for more than 25 years. In a social media statement before the 4 p.m. closing Bagel Palace said, "With the current rent, under the new landlord, it was impossible to stay. When the lights go out for the last time, know that you will all be remembered dearly." 
Midtown's TAP (1180 Peachtree St.) shuttered at the end of May. The Concentrics Restaurants owned  gastropub decided not to renew its lease after ten years. The second location of TAP: A Gastropub remains open at Hartsfield-Jackson International Airport. 
Atlantic Station has something new in the works. A fourth location of HobNob Neighborhood Tavern is set to arrive fall of 2019. The new build out will take the place of the former Strip near the green space area. This HobNob joins a forthcoming Dunwoody location, Brookhaven, and the original Midtown location on Piedmont Road. 
This is how you get ants! Local Three is hosting a luau party (full roasted hog spread, tiki drinks) Danger Island style and celebrating with the cast and crew of Archer. Yep, cast members Amber Nash (Pam) and Lucky Yates (Dr. Krieger/Crackers). Tickets are $35 each, but only a limited amount are available for purchase. Raise a glass to 100 episodes of the Georgia produced show on Tues., June 5 from 7-11 p.m. Luau attire encouraged. Can't be there? Check out their Archer themed cocktail menu. 
Grillin' & Chillin' is back at Emory Point the first two Thursdays of June. Chefs are lighting up the Big Green Eggs while mixologists craft signature cocktails, pour craft beers and Montane Sparkling Spring Water while Lilac Wine plays the tunes. 100% of proceeds go towards a local nonprofit organization. Jason Jimenez (Kitchen Six) and Jason Sellers (Leon's Full Service) are benefiting Fruit Forward Orchards on June 7 brings, and Deborah Van Trece  (Twisted Soul Cookhouse & Pours) and Jessica Gamble (KR Steak Bar) are benefiting Global Growers Network on June 14.
What a power duo—West Midtown's Better Half hosts another Better Halves dinner on Thurs., June 21 at 6:30 p.m. with Chef Zach Meloy and Gunshow's Executive Chef Joey Ward. Enjoy six courses, with wine and cocktail pairings, and ending celebratory cordials and truffles. Each chef will take a turn with a course. Tickets are especially limited, so hop on it. 
Gino's East of Chicago is replacing Rize Artisan Pizza this summer in Poncey-Highland (675 N. Highland Ave.). If you want to try their deep-dish pies before the opening in mid-July, they ship. 
Watchman's Seafood & Spirits, the forthcoming restaurant from Kimball House partners is anticipated to open on June 19 at Krog Street Market. The crew will be serving up Southern sustainable fare. Daniel Chance (W.H. Stile Fish Camp, Bacchanalia) helms the kitchen as executive chef in the former Luminary location. KH bartender Adrian Fessenden-Kroll will manage the bar and Kate Flowe (Paper Crane) will work the bar as well. Both bartenders were part of KH's opening staff.
Noodles and bubble tea are coming to Lavista/Druid Hills. Pao Pao Ramen and Pao Pao Rolled Ice Cream plan to open in Toco Hill Shopping Center near Spiller Park. Pao Pao has a location in Buford's Mill Creek Village. 
It tastes even better when it helps the environment and SweetWater Brewing Company's debut brew has a purpose. Twisted Fish Crystal Pilsner is brewed with and for the Building Conservation Trust, the Coastal Conservation Association's National Habitat Program. It's available in draft and 16 oz. cans and $1 from each purchase goes toward SweetWater's Save Our Water program. SweetWater has donated more than $1 million in their annual campaign to clean water and natural habitats through non-profit initiatives.
More By This Writer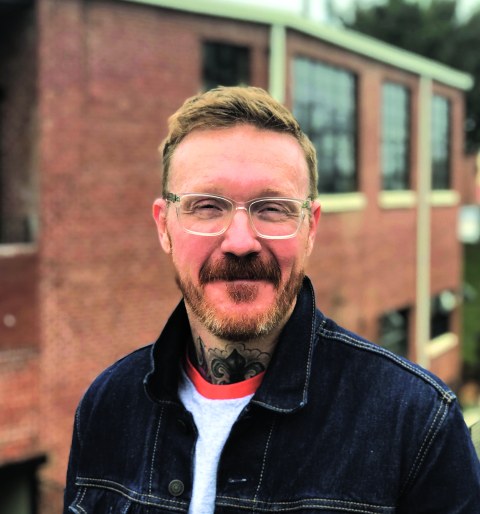 Friday January 11, 2019 09:36 am EST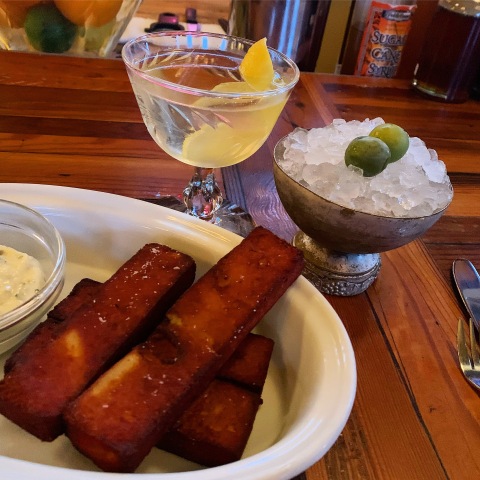 Thursday January 3, 2019 07:08 pm EST
Restaurant closures, Instagram news, and more |
more...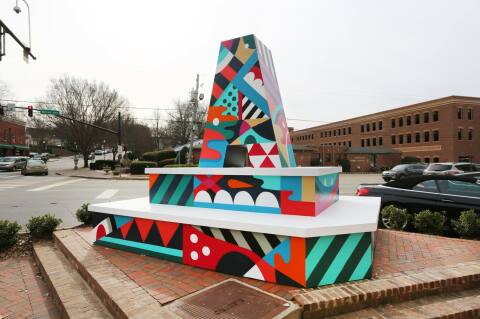 Thursday December 27, 2018 05:51 pm EST
Taco closures, 52.2 tons of grapes, and more |
more...
Thursday December 20, 2018 03:50 pm EST
Summerhill gets pizza, Trader Joe's stocks the shelves with cheese, and more |
more...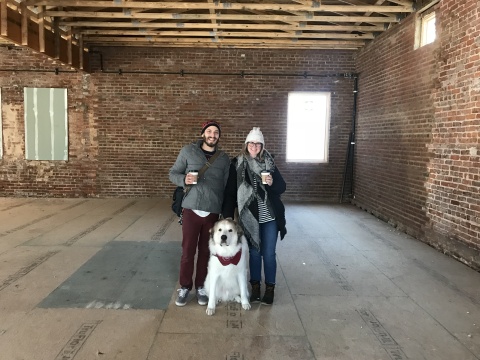 Thursday December 13, 2018 05:25 pm EST
Jarrett Stieber gets brick and mortar restaurant, AIX opens, and more
|
more...
Search for more by Angela Hansberger