SCREEN TIME: 'Solo's behind-the-scenes conflicts rival its on-screen sci-fi swashbuckling
"Star Wars" prequel and low-budget thriller "The Endless" creates shared universes on different scales.
Solo: A Star Wars Story lands in cinemas as a serviceable space swashbuckler that fills in the backstory of charming rogue Han Solo.
On its own terms, Solo is unexceptional but satisfying as a delivery vehicle for fan service and elaborate sci-fi set pieces. It's also the latest in a trend of films born of troubled productions: they can be more interesting to watch for hints of the behind-the-scenes conflicts than for the on-screen action.
Solo is one of several big-budget franchise entries that replaced its original director for significant reshoots. This isn't a new Hollywood phenomenon: Stanley Kubrick came in to direct 1960's Spartacus after first choice Anthony Mann was fired. (Not coincidentally, Spartacus feels like the least personal of any of Kubrick's films.)
But with expensive series like Star Wars, Harry Potter, and the various superhero films making massive international profits, directors can find themselves on short leashes. Kevin Feige, the producer who oversees the Marvel Cinematic Universe, is arguably the "auteur" of the series more than any individual writer or director, and Lucasfilm chief Kathleen Kennedy holds a comparable role in the Star Wars hierarchy. The "brand" is the boss.
The previous film subtitled as "A Star Wars Story," Rogue One, saw extensive revisions with an uncredited Tony Gilroy taking over for original director Gareth Edwards. Solo had a similar history: The first directors hired were Phil Lord and Christopher Miller, a team known for bright, pop savvy comedies like The LEGO Movie and the 21 Jump Street films. 
Reportedly Kennedy and screenwriters Lawrence and Jonathan Kasdan had major "creative differences" over Lord and Miller's approach to comedy, with the directors replaced by Ron Howard after months of shooting. As a longtime friend of Star Wars creator George Lucas, Howard must have seemed a "safer" choice, although these days he's best known for sleepy A-list Oscar bait and the Da Vinci Code trilogy.
The end results of such tortured creative processes can be films that seem at war with themselves. In last year's Justice League, Joss Whedon took over for Zack Snyder, and the former apparently brought a more irreverent approach that clashed with Snyder's operatic seriousness. (There's usually no way to know who contributed what without someone willing to speak on the record.)
Fortunately Solo is steadier and more consistent, feeling like a funnier version of Rogue One's "space heist" storytelling. Lord and Miller parodied "buddy comedies" with 21 Jump Street, and Solo is frequently delightful as it matches cocksure young Han Solo (Alden Ehrenreich) with Joonas Suotamo's hulking but competent Chewbacca. The inclusion of Lando Calrissian ("Atlanta"'s Donald Glover stepping into Billy Dee Williams' cape) and his feisty robot partner L3 (voiced by Phoebe Waller-Bridge) adds ample additional spark. It can be tempting to attribute the character-based comedy to Lord and Miller, but only the filmmakers know for sure. 
Ehrenreich makes a game attempt at the nearly impossible task of replicating the surly charisma Harrison Ford employed to create the character in the first Star Wars. Ehrenreich proves likable, if less than iconic, but he can't match Ford's chemistry with Carrie Fisher in young Solo's ambiguous romance with femme fatale Emilia Clarke. 
Howard directs several inventive action sequences, including one atop a train hurtling through an alien mountain range, which have ample visual clarity but little emotional weight. Solo feels more like a workmanlike Ron Howard release than a Lord and Miller comedy, and while it delivers on the promise of more Star Wars spectacle, it may reinforce the idea that directors are expendable. 
Cult film "shared universe" films aren't just for franchises like Star Wars. Independent filmmakers Justin Benson and Aaron Moorhead have crafted a pair of thoughtful, trippy supernatural thrillers — 2012's Resolution and this year's The Endless — that share continuity in surprising ways. I won't spoil their connections here, safe to say that they're made to be enjoyed independently, but if you want to see them both, watch Resolution first.

Opening on May 25 at the Plaza Theatre, The Endless takes an intriguing premise, with two orphaned brothers raised by a cult like commune called Camp Arcadia, years after they escaped. The film opens with their struggle to adjust to the outside world, and takes off when Aaron (Moorhead) convinces his skeptical brother Justin (Benson) to return for a visit.
Their reception at Camp Arcadia couldn't be friendlier, but even as they reconnect with their surrogate family members, they notice creepy rock formations, cryptic videotape messages, and too-casual references to an impending "ascension." Avoiding the gore effects and jump scares of conventional horror movies, The Endless explores the tensions of family ties and the demands of faith against a backdrop of sinister phenomena.
The Endless is the kind of film where the lack of big-budget polish makes it feel more life-sized. While Benson and Moorhead aren't commanding actors, their casual interplay as longtime collaborators makes them convincing siblings. Their films resemble the cerebral, ominous work of Brit Marling and Zal Batmanglij (such as Netflix's "The OA"), and suggest that crafting films to have shared continuity can be a creative choice, not just a commercial one.
The Endless. ★★★☆☆ Directed by and starring Justin Benson and Aaron Moorhead. Rated PG-13. Opens May 25. Plaza Theatre, 1049 Ponce de Leon Ave. N.E.
Coming Attractions: For trippy science fiction at its most weirdly imaginative consider a June 21 visit to Fantastic Planet, part of the "Plazadrome" collaborative screenings of the Plaza Theatre and Videodrome. 
The 1973 French animated film depicts an alien world in which humans, known as Oms, are treated as pets – at best – by giant blue aliens called "Draags," until a young man leads an unlikely rebellion. Violent, hallucinatory, and rife with political allegory, Fantastic Planet can be rather off-putting and is very much not suitable for unprepared kids. It also offers haunting, surreal imagery, and takes on big ideas in a way that mainstream sci-fi movies seldom attempt today.
Screen Time is a monthly column about film and cinematic narratives, from the big screen to streaming services.
More By This Writer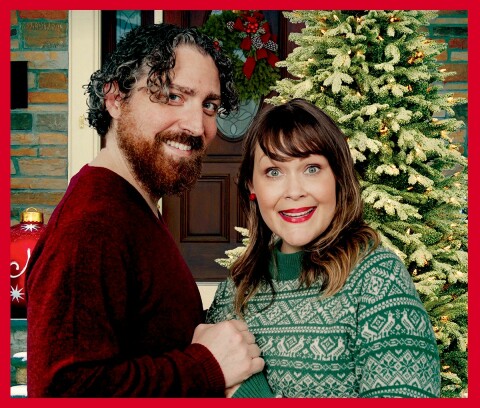 Monday December 7, 2020 06:03 pm EST
Looking for laughs in Christmas movies |
more...
Sunday November 8, 2020 03:34 pm EST
The Object Group's 'The Stranger' and David Byrne's 'American Utopia' bring live performances to the small screen |
more...
Thursday October 8, 2020 12:05 pm EDT
'All In' presents the nightmare of voter suppression, 'Only' a fictional pandemic |
more...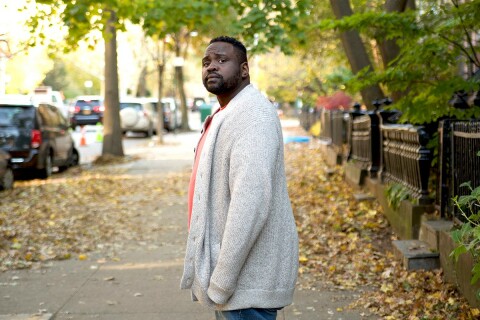 Wednesday September 2, 2020 03:17 pm EDT
What to do when the big screen is dark |
more...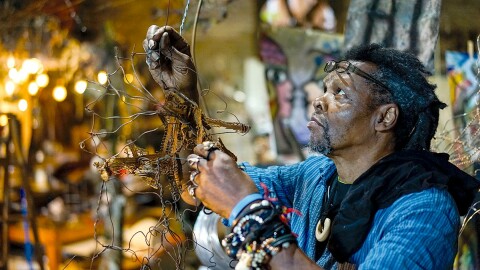 Wednesday August 5, 2020 06:41 pm EDT
Documentaries capture the costs of rebuilding |
more...
Search for more by Curt Holman
array(6) {
  [0]=>
  int(242)
  [1]=>
  int(618)
  [2]=>
  int(617)
  [3]=>
  int(1182)
  [4]=>
  int(743)
  [5]=>
  int(762)
}