QUICK BITES: Food news roundup 8-9
National S'mores Day, the Great Decatur Grilled Cheese Off is back, and more
MORE S'MORES: Have dinner (5-11 p.m.) at Westside's Donetto on Friday and leave with a hand packaged s'mores kit.
Remember when we told you about Bar Crema making a comeback at Decatur's The Pinewood? Getcha an Americano. It's up and running pouring.
Scattered, smothered, and smackdown. Chefs Chris Hall and Kevin Gillespie will
reprise their Waffle House Smackdown King statuses they earned at Charleston
Food & Wine (Hall is a three-time winner.). On Sun., Aug. 12 Waffle House #1068 (3016
Piedmont Road) will undergo a Giving Kitchen Paddle Raise Takeover with the two
using the WaHo menu as inspiration for two seatings, 6:30 and 9:30 p.m.
Bread whisperer Sarah Dodge is back this weekend with her pop-up Bread is Good.
Her decadent toasts and treats will be served Friday and Saturday (8/10-8/11) in Sid
and Ann Mashburn at Westside Provisions District beginning at 8 a.m. 
There's lots of news from Gunshow. Executive Chef Joey Ward, know for his clever,
tweezered, and flavorsome dishes, is opening his own restaurant. He'll be cooking at
Gunshow until the first of the year and later thrilling diners with his food at his yet-to-be-named restaurant at 659 Auburn Ave. More good news- Kevin Gillespie was
back in the kitchen this past weekend for the latest installment of his Hired Guns
series with guest chef Bryan Voltaggio. Look for an announcement soon for the next
Hired Gun (Sept. 9). 
Gusto!, the create your own bowls, wraps, and salads spot, is opening a third
location in the new mixed-use development near DeKalb Medical Center. Mix and
match fresh ingredients this September at 1545 N. Decatur Road. Gusto! currently has
locations in Buckhead and Virginia Highland. 
Millions of peaches… The second annual Peach Fest, which was held on July 29 at Flatiron City, raised $61,143 for Piggy Bank, which supports new family farms and provides aid to
those facing disaster. 65 chefs and barkeeps served more than 1200 guests creative dishes and drinks featuring Georgia's signature fruit. 
The Great Decatur Grilled Cheese Off is back for another delicious competition. Five
restaurants compete with five renditions paired with five beers on Mon. Sept. 10.
Tickets are on sale now at Brick Store Pub with proceeds benefiting the Giving
Kitchen. 
Are you prepared for National S'mores Day? No need to worry, Westside's Donetto
has you covered. On Fri., Aug. 10, guests who dine during dinner service (5-11 pm)
leave with a hand packaged s'mores kit. Take it home or head to the patio to enjoy
melty goodness over their cowboy cauldron. 
Whiskey, beer, and BBQ. Chef Art Smith's Whiskey Walk Barbecue is on Fri., Aug. 24.
From 6:30-9:30 p.m. guests will sip and dine on selections from 18.21 Bitters, Old Fourth Distillery, ASW Distillery, Spotted Trotter, Scofflaw Brewing Co., and Reformation
Brewery at Southern Art (3315 Peachtree Road N.E.) 
Queso can fix those back to school blues. During the month of August, Willy's
Mexican Grill has a $5 happy hour cheese nacho deal from 2-5 p.m., Mon.-Fri. 
Wahlburgers, the burger joint from Mark, Donnie, and Paul Wahlburgers, is
expanding to downtown. Their second Georgia location is coming to 218 Peachtree
St. N.W., the former Planet Hollywood. Wahlburgers also serves their Baston burgers
at The Battery.
Grand Luxe Cafe opened this week at Phipps Plaza. Don't let the name fool ya, the
California-based chain is owned by the Cheesecake Factory and the menu is chock
full of delights like Buffalo Chicken Rolls™ and nachitos.
This Sunday 103 West hosts Give Me Five dinner benefiting the No Kid Hungry
campaign to end child hunger. Five chefs will prepare courses with pairings by Five
sommeliers on Sun., Aug. 12.
Ponce City Market's Brezza Cucina will host this year's Taste of Terra Madre
dinner. On Thurs., Aug. 23 chefs Andrew Cacioppo (Brezza), Jessica Gamble (KR
Steakbar), Michael Patrick (Storico Fresco), and Jamie Adams (Il Gallo Osteria) will
collaborate on courses. The dinner and silent auction helps sponsored delegates
attending Terra Madre Salone de Gusto in Turin, Italy, who in turn bring knowledge
back to Slow Food Atlanta. 
Serving up brew news. Henri's Bakery and Café (Buckhead, Sandy Springs,
Westside) is now serving Rev Coffee. 
More By This Writer
Wednesday October 16, 2019 04:50 pm EDT
Where to go when you want to drink the good stuff |
more...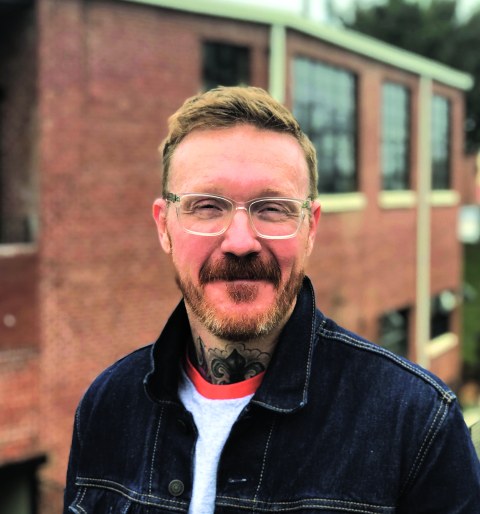 Friday January 11, 2019 09:36 am EST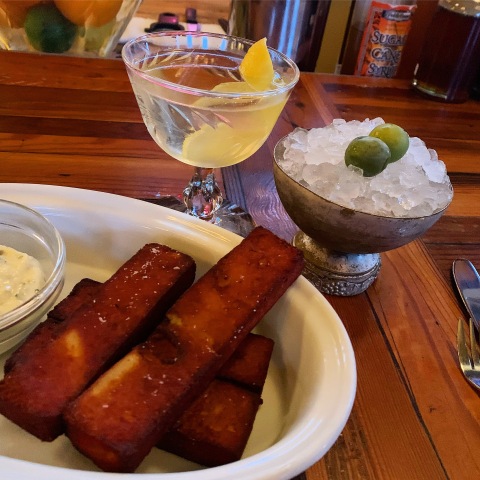 Thursday January 3, 2019 07:08 pm EST
Restaurant closures, Instagram news, and more |
more...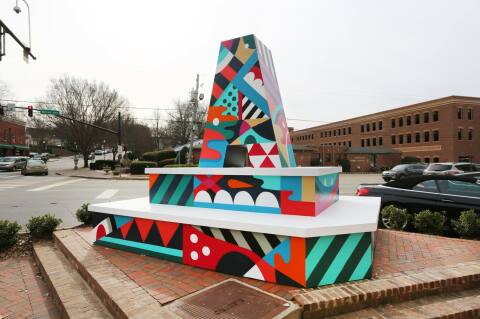 Thursday December 27, 2018 05:51 pm EST
Taco closures, 52.2 tons of grapes, and more |
more...
Thursday December 20, 2018 03:50 pm EST
Summerhill gets pizza, Trader Joe's stocks the shelves with cheese, and more |
more...
Search for more by Angela Hansberger