Flamingo Shadow test
In his 1937 book The Road to Wigan Pier, author, journalist, and critic George Orwell quipped: "We may find in the long run that tinned food is a deadlier weapon than the machine-gun." It was a warning, essentially, that technology, no matter how much it makes life easier, also has an uncanny ability to strip away the essence of the human experience in ways that are difficult to detect before the consequences are irreversible. It's a sentiment that Flamingo Shadow singer madeline Adams Matysiak brings to a fin point in "Taxi," the fourth single from Flamingo Shadow's debut full-length, Earth Music, out Aug. 21 via Irrelevant Music.
The video, scripted by Adams and shot and directed by guitarist David Matysiak during a road trip to California, is a rumination on the arc of the automobile industry, and how youth and freedom on the open road are forever linked. Scenes from James Dean's death site in Cholame, CA, juxtaposed with lyrics such as "I've come to fear these machines, once navigator I don't know where they take me," say an awful lot about the loss of independence in the face of automation. The adventure playing out in these scenes will be a thing of the past as self-driving cars establish more of a presence in day-to-day life. But "Taxi," with its vibrant musical tones and tropical post-punk bounce, isall about living in the moment, rather than lamenting what's being taken away.
More By This Writer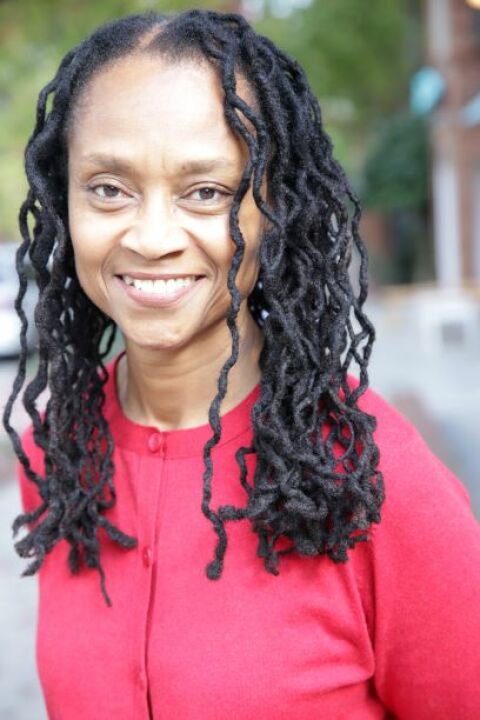 Wednesday December 4, 2019 11:45 am EST
Dr. Felecia Dawson is a Cannabis Advocate, Educator, Consultant, Holistic Gynecology/Functional Medicine. She noticed a gap in her med school education when it came to cannabis. In 2016, she left her private medical practice to pursue a full-time professional relationship with cannabis. Listen as she describes her current day job, and how she's helping to educate, counsel and spread the good... |
more...
Wednesday December 4, 2019 10:23 am EST
The music, arts, and healing festival's co-founders Anthony Prince and Jennifer Edouard talk about the virtues of bridging artistic communities |
more...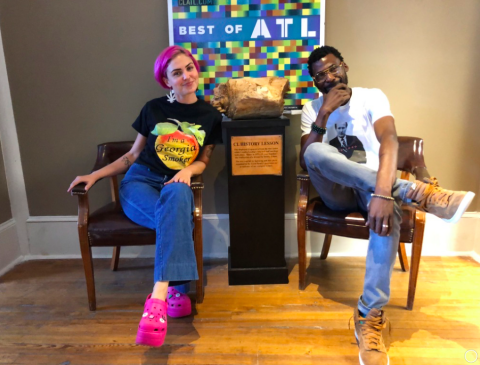 Monday October 28, 2019 10:23 am EDT


Podcaster Mehka King has recorded more than 200 episodes of his podcast series "Cash Color Cannabis." On this episode of "Friends in High Places," King takes the other side of the mic and discusses the start of his show and how it's grown to include several cannabis activists and hip hop recording stars. You can listen and watch "Cash Color Cannabis" on Live Hip Hop Daily, with a live...
|
more...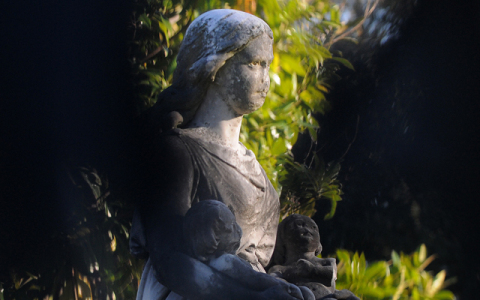 Monday October 21, 2019 03:26 pm EDT
Explore the history and mystery of these cultural landmark cemeteries. |
more...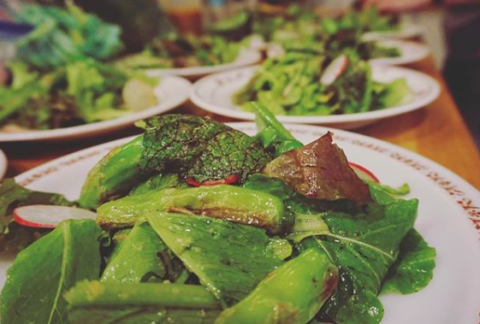 Friday October 4, 2019 12:00 pm EDT
Forget the wine pairings, Hi-Five Supper Club brings the weed pairings.
Ever wonder what it'd be like to eat fine dining, in an intimate setting, with cannabis-infused nourishments? Now you can, Atlanta, but it's still off the record. This episode interviews the duo behind Hi-Five Supper Club, an underground event company thoughtfully curating dinners and events using THC. Think Vice's "Bong...
|
more...
Search for more by