QUICK BITES: October 2018
Food news roundup
Hold it down, ATL. Wild Heaven Beer in collaboration with Mercedes-Benz Stadium created ATL Pale Ale, a light, crisp, 5 percent brew officially launched mid-September at the Atlanta Falcons home opener against the Carolina Panthers. The 16 oz., $5 cans will roll out to the general public later this fall with Bart Sasso's iconic foam hand adorning the vessels.
Damon Wise, the former culinary director at Linton Hopkins' Resurgens Hospitality Group, has joined Ford Fry Restaurants as vice president of culinary operations and will manage the kitchen at Buckhead's St. Cecilia.
Beginning this month, Staplehouse is open six nights a week (Tues.-Sat.). Sunday supper options now include a tasting menu.
Long awaited restaurant Banshee from former Wrecking Bar manager Katie McDonald and former Ford Fry employees Peter Chvala, Faielle Stocco, and Nolan Wynn, is now open in East Atlanta Village at 1271 Glenwood Ave. S.E.
According to his website, Beltline visionary Ryan Gravel is opening a restaurant next spring/summer in the basement of the Telephone Factory Lofts along the Eastside Trail. Aftercar, which Gravel describes as "a retro-future-Beltline-social-house," will be next to his nonprofit Generator with a shared mission and a funding source.
Attention whisky/whiskey lovers! ASW Distillery has a new release. They recently celebrated the launch of their newest bottle, a heavily peated single malt that head distiller Justin Manglitz calls Tire Fire.
There's a new bakery in town. Root Baking Co. opened on Thurs., Sept. 20 in Ponce City Market. Founded in 2015 by Chris Wilkins and Nicole Lewis, Root serves fresh baked breads, pastries, soups, salads, toasts, and sandwiches for breakfast, lunch, and dinner.
A second location of Flower Child opens this month in Sandy Springs (6400 Bluestone Road). The fast casual spot boasts a menu of healthful bowls, salads, plates, and wraps made with seasonal fruits and vegetables and whole grains. Flower Child also has a location at the Shops Around Buckhead.
Ramen Station from restaurateurs Michael Lo and George Yu is now open in Grant Park's Larkin on Memorial development. The menu reads like a combination of all the restaurants they do well (Taiyo Ramen, Double Dragon, Noona, Suzy Siu's) with five types of ramen, poke bowls, steamed buns, musubi, and vegetable skewers.
More By This Writer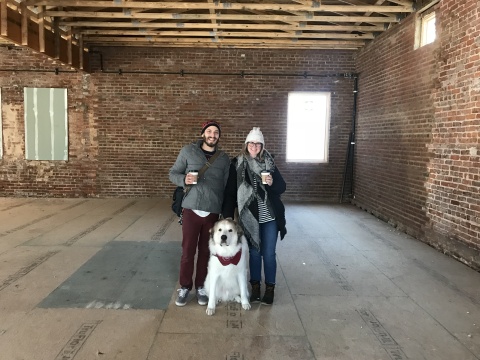 Thursday December 13, 2018 05:25 pm EST
Jarrett Stieber gets brick and mortar restaurant, AIX opens, and more
|
more...
Thursday December 6, 2018 04:08 pm EST
Clydesdales, free spirited cuisines, glow in the dark noodles and more |
more...
Thursday November 29, 2018 06:15 pm EST
New noodles, tater tot deliveries, Beltline eats, and more |
more...
Thursday November 22, 2018 02:46 pm EST
Tater tot toy drives, holiday deals, cooking competitions and more  |
more...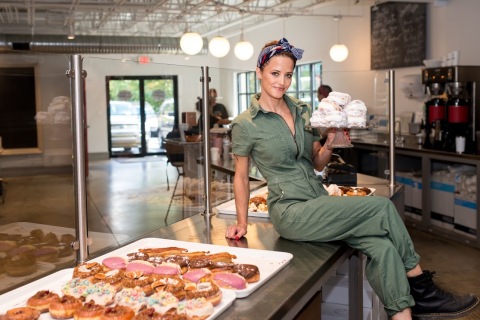 Thursday November 15, 2018 02:58 pm EST
Donut shop expansion, coffee shop fires, and igloo bottle service  |
more...
Search for more by Angela Hansberger