THE ELECTROMATICS: Bluesmen in black and white.
New releases from the Electromatics, Larkin Poe, Danny "Mudcat" Dudeck, and more Atlanta blues music news
here's a reason this column is named  Blues & Beyond; if the art form is to survive and thrive, it needs to push outside the strict boundaries of what purists consider blues, and move into other genres to cast a wider net. When done correctly, that keeps the approach fresh and introduces new audiences to the sound, sending them back to the classics that remain the backbone of the music.
This month, three Atlanta-based blues acts have new albums out, each one pushing their sound beyond tradition.
First up,  the Electromatics  (finally) release their self-titled debut, over two years in the making. The group has weathered plenty of changes through its two-decade history, but it has always been frontman/singer/songwriter/harpist  Jon Liebman's baby. The latest incarnation of the quintet has remained consistent enough to record this terrific 10-track collection, molded over a few years, that accurately reflects their soulful, rootsy, and sometimes blues-based style. The self-titled album features eight original numbers, as well as cover versions of  William Bell 's "Every Day Will Be Like a Holiday" and  Sean Costello 's "She Changed My Mind," covering a broad swath of Atlanta music history from the '60s through the aughts. The mixture of soul, funk, New Orleans R&B, and blues feels fresh due to the vibrant songwriting and crisp sound by co-producer  Spencer Garn , keyboardist for  Ruby Velle & the Soulphonics. Hopefully we won't have to wait 20 more years for a follow-up.
Another Atlanta duo is striking while the iron is hot. The guitar-playing Lovell sisters of  Larkin Poe  received well-deserved national attention for their largely home-recorded 2017  Peach  album. The sisters have since moved to Nashville but have returned with a tougher, more focused set of songs, aptly titled  Venom & Faith . The album's title invokes the duality of their approach to songwriting — hard-hitting yet raw in its stripped-down instrumentation. Rebecca's sultry, husky vocals are balanced by Megan's sliding lap steel lines. Drum samples even edge Larkin Poe toward modern hip-hop territory. The effect shifts from haunting on the gospel-fueled "Good and Gone" to the dark, slithering swamp of "Honey Honey." They'll be back in Atlanta for a high profile  New Year's Eve show at  Terminal West  that's sure to sell out.
 Danny Dudeck  aka  Mudcat , a respected figure in Atlanta blues circles for decades, remains a vital part of the scene. He won this year's  CL Best of Atlanta  award for  Best Blues Music Champion , but never rests on his laurels. His band's latest release,  Castaway (Original Cast Album) , pushes outside his folk, Delta, and Piedmont sweet spot into a particularly jazz-inflected direction, with singer  Mandi Strachota 's vocals playing a major role. Fans of his more raucous material will need to come to terms with this more measured approach that shifts towards torchy pop with strings. The provocative song cycle is a continuation of conceptual albums, with this one examining life in a corporate-controlled social/political environment and, as  Mudcat  says, "feeling abandoned by God and looking for refuge."
November is stacked with another batch of quality blues (and beyond) artists. Here's a list of major events and a few noteworthy recommendations.
 Fri., Nov. 2 
— Paul Nelson, Darwin's. The ex-Johnny Winter Band leader and guitarist takes center stage and shows why Winter handpicked him as his shotgun-riding sideman. Prepare for six-string fireworks.
 Sat., Nov. 3 
— Take Me to the River: New Orleans Live! City Springs, Sandy Springs. Featuring the Dirty Dozen Brass Band, Ivan Neville, Ian Neville, George Porter Jr., Big Chief Monk Boudreaux, Lost Bayou Ramblers Duo, 79ers Gang, and Terence Higgins.
— Patrick Sweeney, Smith's Olde Bar
 Wed., Nov. 7 
— Billy F. Gibbons, Variety Playhouse. The ZZ Top frontman has never been far from the blues, but dives in with both feet (and his iconic beard) on his recent sophomore solo album  The Big Bad Blues , growling like Howlin' Wolf after a sleepless night.
 Fri., Nov. 9 
— Los Lonely Boys, City Winery
— Selwyn Birchwood, Blind Willie's
 Mon., Nov. 12 
— Shemekia Copeland, City Winery
 Tues., Nov. 13 
— Dave Alvin and Jimmie Dale Gilmore, City Winery
 Sat., Nov. 17 
— Scott Ainslie, Blues/slide guitar workshop, 2 p.m. Concert, 8 p.m. Red Clay Music, Duluth.
— Colter Wall, Variety Playhouse.
— Blair Crimmins & the Criminals, Venkman's.
 Fri., Nov. 23 
— Tinsley Ellis and Tommy Castro & the Painkillers, City Winery. Atlanta's blues ambassador Ellis joins San Francisco's Castro for a guitar face-off of two titans where everyone wins.
— Blackberry Smoke, The Tabernacle
 Sat., Nov. 24 
—Shawn Mullins with Michelle Malone & Drag the River, Variety Playhouse
—Nick Moss Band feat. Dennis Gruenling, Blind Willie's. Windy City guitarist Moss and harpman extraordinaire Gruenling make for a dynamic duo whether playing gutbucket Chicago blues or rocking it up.
More By This Writer
Friday October 5, 2018 12:46 pm EDT
A deeper look into this year's Best of Atlanta blues winners |
more...
Thursday September 6, 2018 12:15 am EDT
Delta Moon, Maria Muldaur, and more of this month's essential blues happenings |
more...
Thursday August 23, 2018 11:46 am EDT
'Back To the City' is a marked step forward for the psych-rock journeymen |
more...
Thursday August 9, 2018 01:00 am EDT
The 18th annual Southern food and music fest takes over downtown Oakhurst |
more...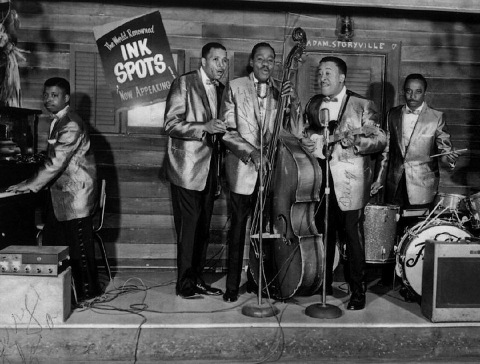 Thursday August 9, 2018 12:31 am EDT
Search for more by Hal Horowitz